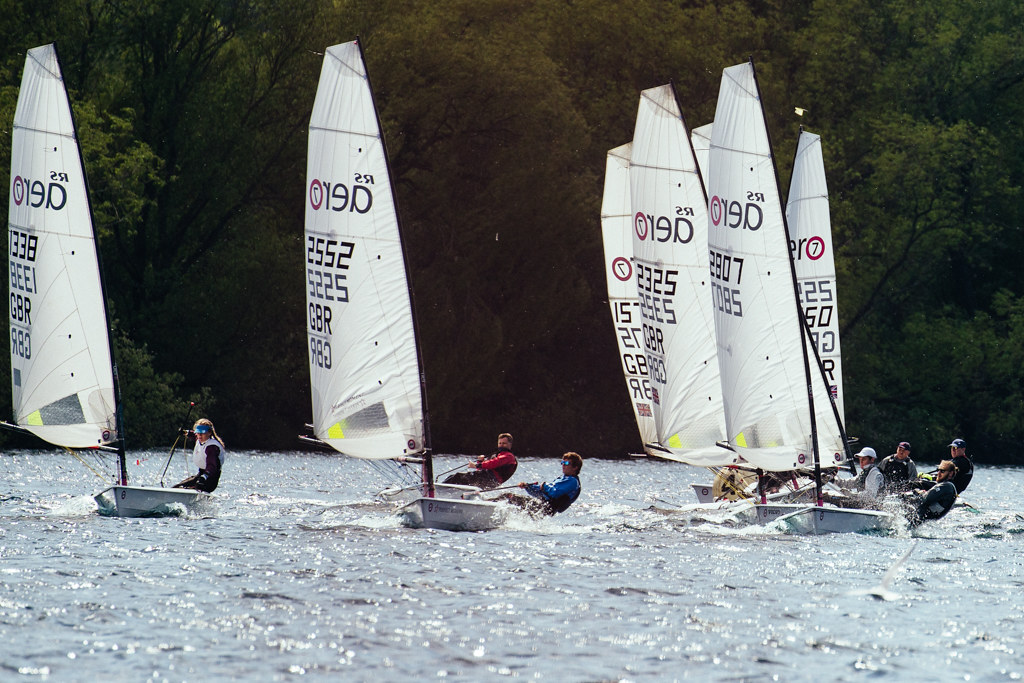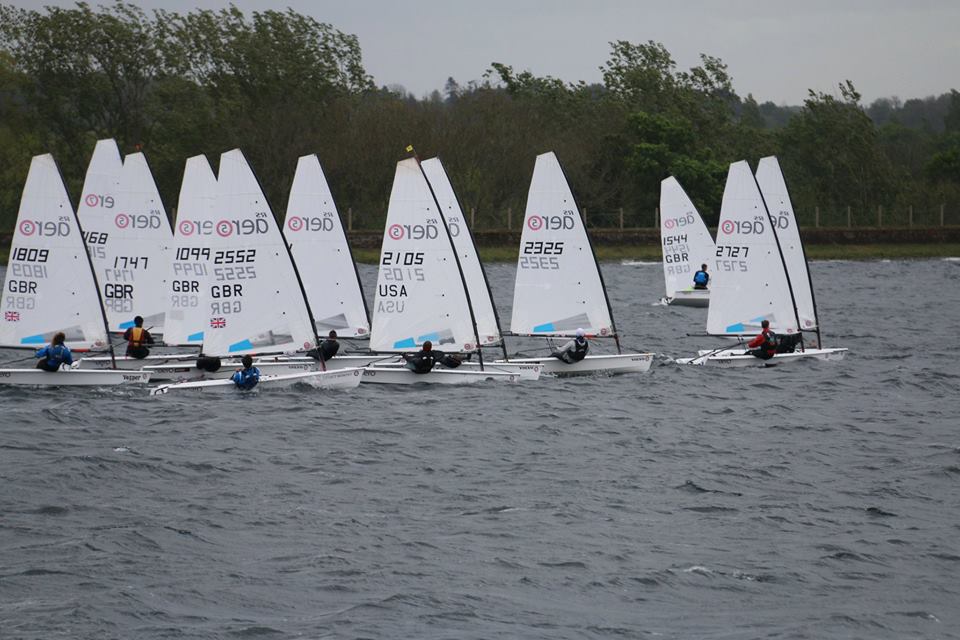 Write-Up
Thames Valley Mini Series, UK - Results after 3 rounds
Currently scored as best 2 scores out of 3, ultimately 3 events out of the total of 5 will need to be counted - so it is all still wide open with anyone with at least 1 result so far in with a shout!
Next up in the series is Papercourt (Surrey) this Sunday 29th Sept where we can expect a good local turnout from their growing home fleet and local neighbours. The grand final is then at Bowmoor on Saturday 30th November.
Already 70 RS Aeros have entered at least 1 event of the 'mini' series, will there be over 100 by the end?!
[Please let
me
know if you see any mistakes!]
Results
3 events, best 2 to count
Rank
Sail
Name
Club
Cat

Broadwater

Sustainability

Challenge #1

Island Barn

Spring

Champs

Burghfield

Sustainability

Challenge #2

Total
1
2439
Tim Hire
RoyalLymYC / LTSC
Y
5
1
100
6
2
2813
Peter Barton
Lymington Town SC
100
3
3
6
3
2113
Gareth Griffiths
Island Barn RSC
M
6
4
19
10
4
1747
Andrew Cooney
Broadwater SC
M
1
11
100
12
5
2550
Chris Jones
Sutton Bingham SC
M
100
12
4
16
6
2325
Ned Stattersfield
Wells-Next-The-Sea
Y
100
9
7
16
7
1739
David Cherrill
Broadwater SC
4
13
100
17
8
2188
Mark Addison
Upper Thames SC
100
8
11
19
9
2552
Sammy Isaacs-Johnson
Maidenhead SC
100
18
2
20
10
2441
Jeff Davison
Island Barn RSC
100
7
16
23
11
2724
Josie Meredith
Papercourt SC
Y L
100
22
5
27
12
2738
Spike Daniels
Hayling Island SC
100
14
18
32
13
1809
Iona Willows
Dorchester SC
Y L
100
20
32
52
14
3003
Ben Rolfe
Burghfield SC
100
49
9
58
15
3005
Nigel Rolfe
Burghfield SC
100
49
17
66
16
1336
Joe Gallivan
Lymington Town SC
100
49
21
70
17
2717
Chris Harrup
Burghfield SC
100
49
22
71
18
2502
Peter Chaplin
Burghfield SC
M
100
49
23
72
19
1454
Elliot Toms
Fowey Gallants SC
Y
100
49
28
77
20
2459
Dave Lynall
Bowmoor SC
100
100
1
101
21
2442
Jonathan Bailey
Grafham SC
Y
100
2
100
102
22
1063
Peter Joseph
Broadwater SC
2
100
100
102
23
2114
Fernando Gamboa
Lee on Solent SC
3
100
100
103
24
2727
Liam Willis
Lymington Town SC
100
5
100
105
25
1068
Charlie Sansom
Bowmoor SC
100
100
6
106
26
18
Lynn Billowes
Warsash SC
L
100
6
100
106
27
1750
Andrew Wishart
Broadwater SC
7
100
100
107
28
1590
Chris Hatton
Bowmoor SC
Y
100
100
8
108
29
1566
Abby Hire
Royal Lymington YC
Y L
8
100
100
108
30
2204
Alan Markham
Upper Thames SC
9
100
100
109
31
2807
Dan Bullock
Burghfield SC
100
100
10
110
32
2808
Griff Tanner
Tamesis
100
10
100
110
33
2070
Caroline Webb
Rickmansworth SC
L
10
100
100
110
34
2002
Tim Alden
Broadwater SC
11
100
100
111
35
2053
Clive Goodwin
Burghfield SC
100
100
12
112
36
2518
Nick Ireland
Stokes Bay SC
12
100
100
112
37
2808
Leo Wilkinson
Maidenhead SC
100
100
13
113
38
2836
James Rusden
Highcliffe SC
100
100
14
114
39
1575
Mark Carleton
Papercourt SC
100
100
15
115
40
2966
David Peaty
Hollowell SC
Y
100
15
100
115
41
1544
James Witts
Queen Mary SC
100
16
100
116
42
2806
Andy Harris
Tamesis
100
17
100
117
43
2784
Richard Barker
Island Barn RSC
100
19
100
119
44
1511
Rebecca Reid
Queen Mary SC
L
100
100
20
120
45
2105
Lily Barrett
Island Barn RSC
Y L
100
21
100
121
46
11
Maxi Tustain
Island Barn RSC
Y
100
23
100
123
47
2126
Graham Iles
Burghfield SC
100
100
24
124
48
1685
Lucy Greenwood
OxfordSC/OxfordUni
L
100
24
100
124
49
2293
Caroline Martin
Lee on Solent SC
M L
100
100
25
125
50
1099
Ralph Nevile
Grafham SC
Y
100
25
100
125
51
1555
Andrew Wilde
Burghfield SC
100
100
26
126
52
2806
Stephen Barfoot
Grafham Water SC
100
100
27
127
53
2114
Richard Vincent
RYA
100
100
29
129
54
1295
Jonathan Field
Emsworth SC
100
100
30
130
55
2162
Marc Sollars
Burghfield SC
100
100
31
131
56
2807
Alex Reeve
Burghfield SC
100
49
100
149
57
1964
Alice Lucy
Rutland SC
Y L
100
49
100
149
58
2616
Andy Godwin
Island Barn RSC
100
49
100
149
59
2786
Andy Norman
Island Barn RSc
100
49
100
149
60
2113
Chris Smith
Island Barn RSC
100
49
100
149
61
2555
Giles Baker
Datchet Water SC
Y
100
49
100
149
62
1490
Graham Platt
Highcliffe SC
100
49
100
149
63
2785
John Kewley
Island Barn RSC
100
49
100
149
64
2551
Julie Willis
Lymington Town SC
L
100
49
100
149
65
2318
Karl Thorne
Lymington Town SC
100
49
100
149
66
2708
Maisie Bristow
Island Barn RSC
Y L
100
49
100
149
67
2223
Mark Fox
Lee on Solent SC
M
100
49
100
149
68
2142
Tom Russell
Island Barn RSC
100
49
100
149
69
2168
Tomaso Macchi
Weston SC
100
49
100
149
70
2214
Yana Skvortsova
Island Barn RSC
Y L
100
49
100
149
At Island Barn and Burghfield the RS Aeros were Class racing in separate fleets. As per the
Notice of Series
positions are adjusted proportionally to fleet size [NoS 4.j.]
Y=Youth (U19), L=Lady, M=Master (55+), ages at 31st Dec 2019