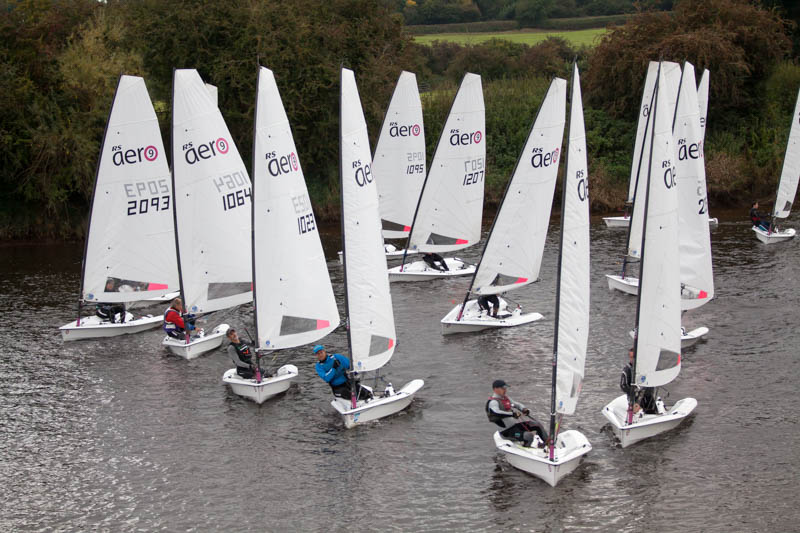 RS AERO UK SOUTHERN CIRCUIT 2017
01/03/2017 22:32:57
RS AERO UK SOUTHERN CIRCUIT 2017
Building on the past two seasons the 2017 RS Aero UK Southern Circuit will have a new structure and several exciting new venues in 2017.
For the past two years the UK Class has built up the Circuit based on main events with just four events in 2015 and six in 2016. A whopping 132 RS Aeros took part in the 2016 circuit! For 2017 the Southern Circuit will evolve around the smaller more localised events, supporting those embryonic fleets. The lager events, like the UK Nationals, Inlands and Southern Champs, will be stand alone.
As many of these smaller events will be sustainable by local RS Aeros, just the best four results out of the ten events in the Circuit will be required to qualify, allowing sailors to travel to qualify by travelling to their most local ones. Like the RS Aero Winter and Northern Circuits, the 2017 Southern Circuit shall have All Aeros on one score sheet based on PY.
The Circuit will be predominantly raced on medium to small sized lakes, the circuit will also visit the sea at Downs for the Eastern Areas and the river at Bradford-on-Avon for the intriguing challenge of river racing.
Three new venues are on the Circuit with the RS Aeros visiting Sutton Bingham, Bradford-on-Avon and Papercourt for the first time, each where new fleets are emerging. These combine with RS Aero hot spots at Burghfield, Broadwater, Downs, Chelmarsh and Chew where fleets are established and have already enjoyed successful events. Class favourite, the tucked away Reading SC, will be holding their third RS Aero open and it is great to see the fleet slowly build at their lovely wooded location.
The Circuit grande finale will be at Queen Mary in November, joining the rest of the RS Family for the annual RS Classes End of Season showdown.
The RS Aero UK Southern Circuit 2017's ten events are;
RS Aero Sustainability Trophy - Burghfield SC, Berks, Sat 1st Apr
Broadwater SC - Middlesex, Sun 23rd Apr
Reading SC - Berks, Sat 6th May
Eastern Areas - Downs SC, Kent, Sun 21st May
Sutton Bingham SC - Somerset, Sat 10th June
Bradford on Avon SC - Wiltshire, Sat 1st July
Papercourt SC - Surrey, Sat 30th Sept
Chelmarsh SC - near Kidderminster, Sat 14th Oct
Chew Valley LSC - Bristol, Sat 21st Oct
RS Classes End of Seasons - Queen Mary SC, Middlesex, 11/12th Nov
Full details of each event can be found on the RS Aero UK Event Pages at;
http://www.rsaerosailing.org/index.asp?p=events&rg=UK
and a Notice of Series is available here;
Report from the RS Aero UK Southern Circuit 2016;
Photo by Steve Stone