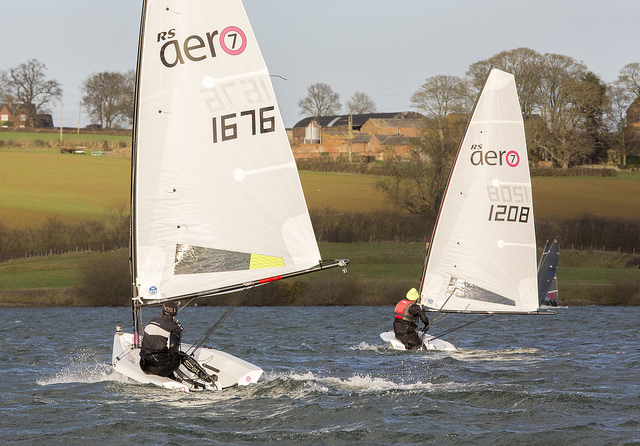 RS Aero UK Winter Series 2016/2017
29/11/2016 22:24:09
RS Aero UK Winter Series 2016/2017
Dust off those extra layers and get set for another Wintery challenge...
The RS Aero UK Winter Series 2016/2017 will kick off straight after Christmas again at Yorkshire Dales' Brass Monkey and comprise a selection of 10 challenging key events. Part of the RS Aero series shall be made up from events in the GJW Direct SailJuice Winter Series and from events in the South West Winter Series.
The ten venues will provide geographical spread and support to fleets. Sailors will count their 3 best event scores allowing most to compete in a couple of close by events and then travel once. Two pinnacle events are included again with at least one of the counted results to be either the popular RS Aero UK Winter Championships, held at The Oxford Blue again at Oxford 18th February or the UK Spring Championships hosted in 2017 by the new fleet at Island Barn Reservoir, West London on 25th March.
This winter the RS Aero UK Winter Series visits 3 new venues. In February the series includes the final event of the Blithfield Barrel series at Blithfield SC in the North Midlands. In March the fleet will sample the infamous Exmoor Beastie at the picturesque Wimbleball SC in Somerset for a full tour of Wimbleball Lake. Ultimately the UK Spring Championships will be the final showdown event of the series at Island Barn Reservoir SC.
This Winter the 10 events are;
- Brass Monkey - Yorkshire Dales SC, Tuesday 27th December (SailJuice)
- Grafham Grand Prix - Grafham Water SC, Monday 2nd January (SailJuice)
- Bloody Mary - Queen Mary SC, Saturday 7th January (SailJuice)
- Steve Nicholson Trophy - Northampton SC, Saturday 28th January
- Starcross Steamer - Starcross SC, Exe Estuary, Sunday 5th Feb (SW Series)
- Blithfield Barrel (4) - Blithfield SC, Sunday 12th February
- UK Winter Championships, The Oxford Blue, Sat 18th February (SailJuice)
- Roadford Rocket - Roadford SC, Devon, Sunday 26th February (SW Series)
- Exmoor Beastie - Wimbleball SC, Somerset, Sunday 19th March (SW Series)
- UK Spring Championships - Island Barn Res SC, Saturday 25th March
The Notice of Series is posted here;
http://www.rsaerosailing.org/docs/694649748.pdf
Full Details and Entry for each event can be found on the UK Events Page here;
http://www.rsaerosailing.org/index.asp?p=events&rg=UK