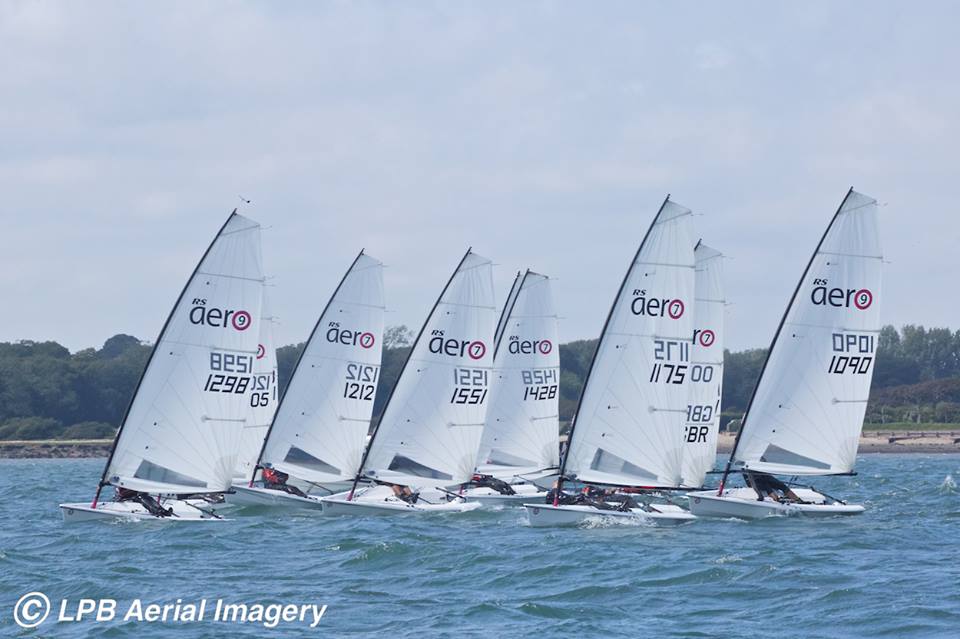 SOUTHERN CIRCUIT and NORTHERN CIRCUIT in the UK for 2016
26/02/2016 23:29:32
MAGIC MARINE UK SOUTHERN CIRCUIT and NORTHERN CIRCUIT 2016
During 2015 the new RS Aero Class enjoyed a rapid spread throughout the UK, reaching over 130 locations with nearly 400 boats.
Last years 'UK Series' of 4 events attracted a massive total of 123 sailors. This included 13 Ladies, 15 Youths (under 19) and 24 Masters (55 and over) and was generously supported by Magic Marine.
In 2016 the UK Series will evolve to form both a 'Southern Circuit' and a 'Northern Circuit'. Each series will consist of 6 events and sailor's best 3 events will count for the overall scores. Two events are in both series, where North meets South! These are the UK Inland Champs at Chelmarsh in October and the End of Seasons at Rutland in November, where the RS Aeros will join the rest of the RS Classes for a wrap up of the season and grand annual prize giving.
Regionally we have a Southern, Northern, Eastern and Scottish Champs lined up, together with an Inland Champs in the Midlands for those in the middle!
Once again we are delighted to have Magic Marine onboard. We thank them for their support and are excited as ever about their wonderful prizes!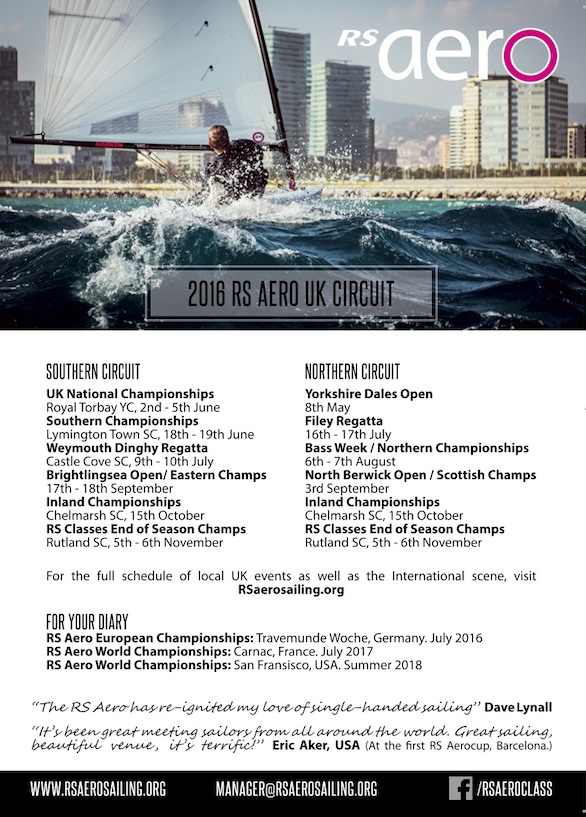 In addition to the Circuit events we have Open Meetings at Reading, Broadwater, Downs, Burghfield and Chew where there are local fleets.

With many RS Aeros based at river clubs we also have our first UK River Champs at AvonSC near Gloucester in October!

As well as our 5 Winter Coaching weekends, Class training days are already arranged at Bowmoor, Lymington, Chelmarsh and Downs.

RS Aeros will also support several other mixed regattas; Paigntons POSH, Gurnard an Hayling to name but a few.
First up though is the
UK Spring Champs at Grafham Water SC
in March marking the change of season with a final showdown for the top spots in this winter's nine event UK Winter Series.
Full details of the RS Aero UK calendar can be found on the
UK Events Page
.
The Notice of Series is posted on the
Documents Page
Regular information updates are published via the website forum and
RS Aero Class Facebook Group
.