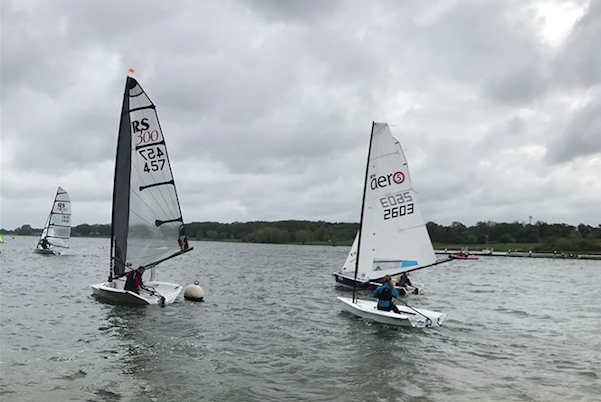 Write-Up
RS Aeros at the RS Sprint Champs - Rutland, Sunday 28th April
Congratulations to Ellie Craig of Draycote WSC on winning the RS Aeros at the RS Sprint Champs at Rutland on Sunday 28th April.
The event was set to be one day on just the Saturday during the RS Classes Sprints weekend. However, with storm Hannah running rampage over southern England there was to be no racing on Saturday and a reduced field were able to return to compete in the postponed event on the Sunday instead.
Steve Stewart was fast out of the blocks to take the first two Sprints but then Ellie fought back with a string of 1st places to overtake and then take the title.
This is the second year that the RS Aeros have joined all the other RS Classes at the RS Sprints and last year we had a Lady winner too in Emily Watson of Bowmoor SC. Can the Ladies make it three in a row next year?
Results