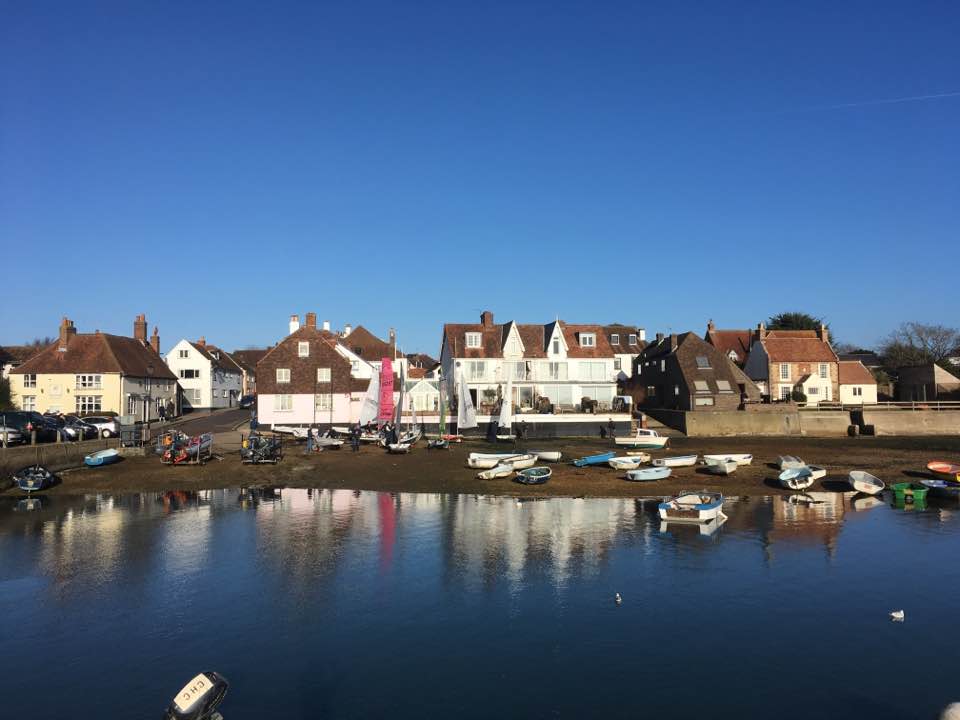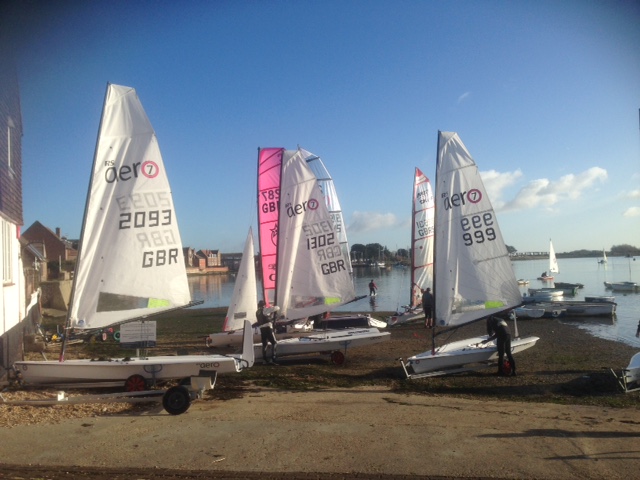 Write-Up
After a frosty start to the morning Emsworth Slipper's Slipper Shiver at the top of Chichester Harbour turned out to be a gloriously blue sky day with lightish winds that brought thirty entries out for for a very enjoyable day's sailing.
Five RS Aeros made the start of this 90 minute Pursuit Race with the RS Aeros 7s racing for 69 minutes giving them a two minute head start over the RS Aero 9s. All the RS Aeros gave a good showing with all five making the top 10 overall. Racing was close with the dilemma being whether to sail for the best breeze or the best tide. With similar and fairly evenly matched boats every metre was hard thought throughout the race.
Ultimately Jim Fifield in his RS Aero 9 prevailed out of the RS Aeros to take 3rd overall with Matt and Gwen Sargent's 2000 pulling out a nice lead to take the trophy.
Results
Top 3 overall
1st - 2000, Matt & Gwen Sargent, Thorney Island SC
2nd - RS200, Phil & Jill Poyner, Emsworth SC
3rd - RS Aero 9, Jim Fifield, Emsworth Slipper SC
Other RS Aeros
6th - RS Aero 7, Peter Barton, Lymington Town SC
7th - RS Aero 9, Tom Tredray, Emsworth SC
9th - RS Aero 7, Karl Thorne, Lymington Town SC
10th - RS Aero 7, Richard Kennedy, Emsworth Slipper SC