George Mac Regatta, Royal Brighton YC, Melbourne, AUSTRALIA
03/12/2016 - 04/12/2016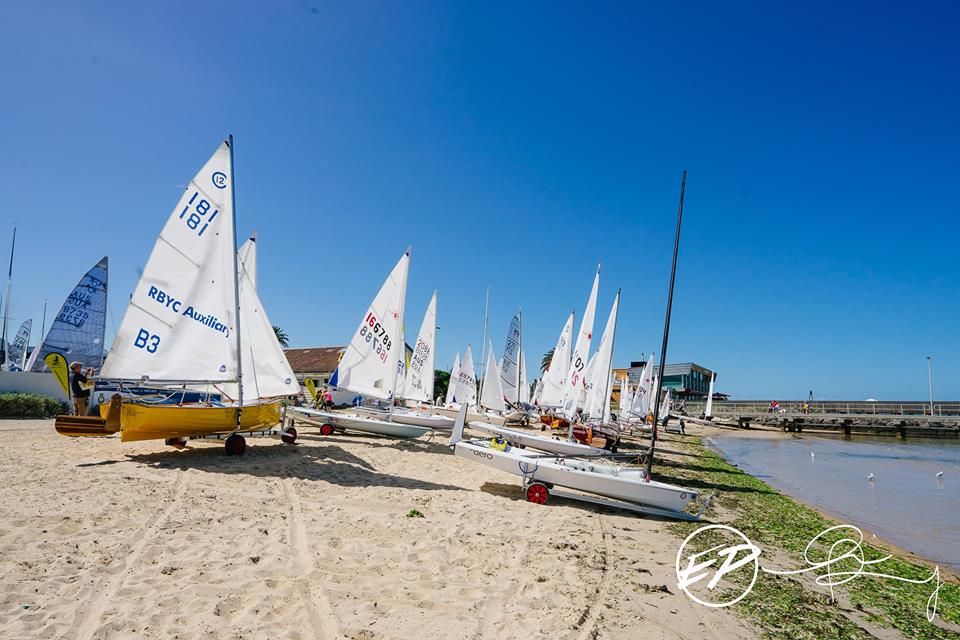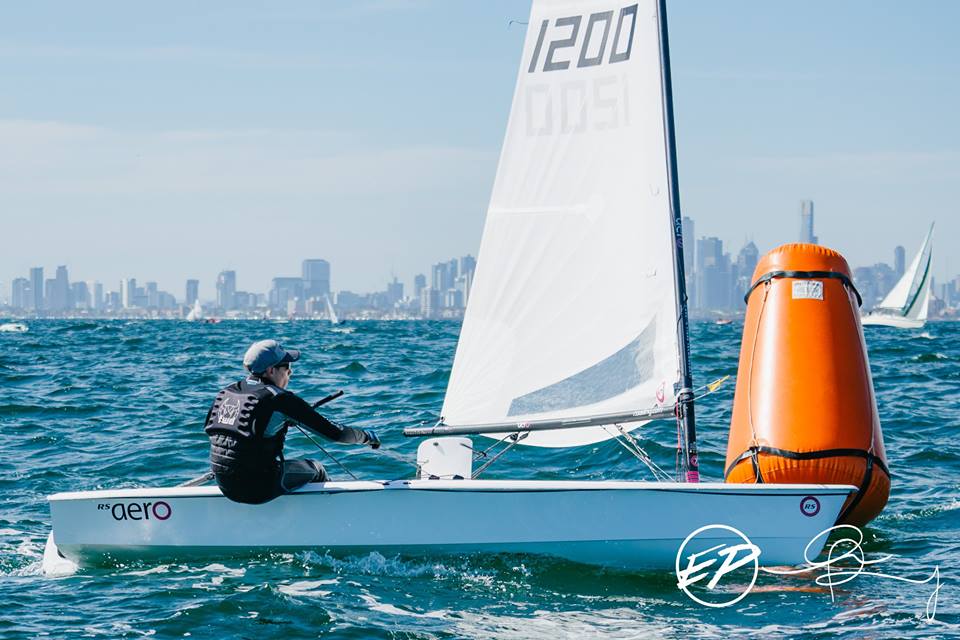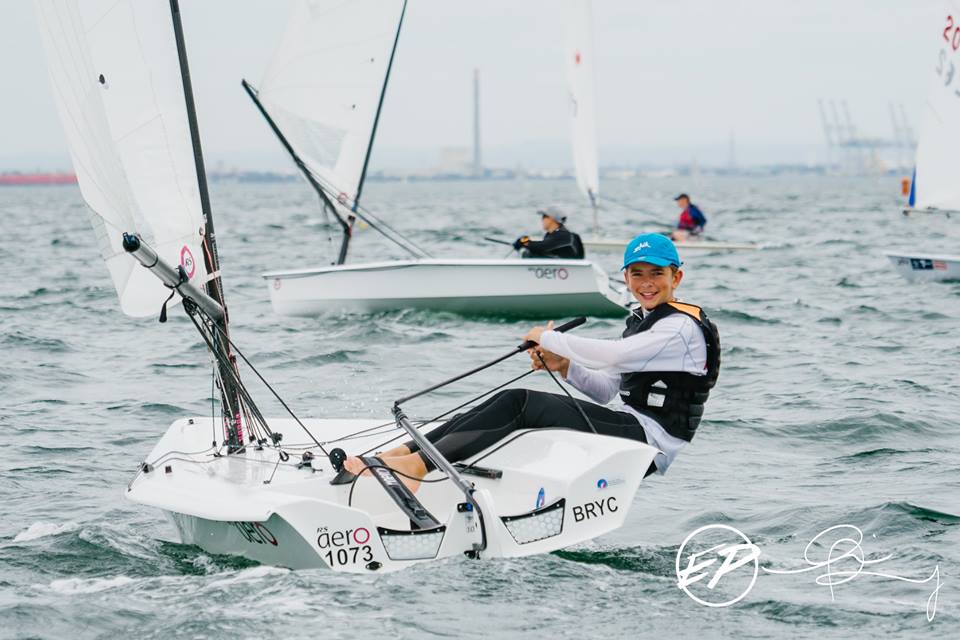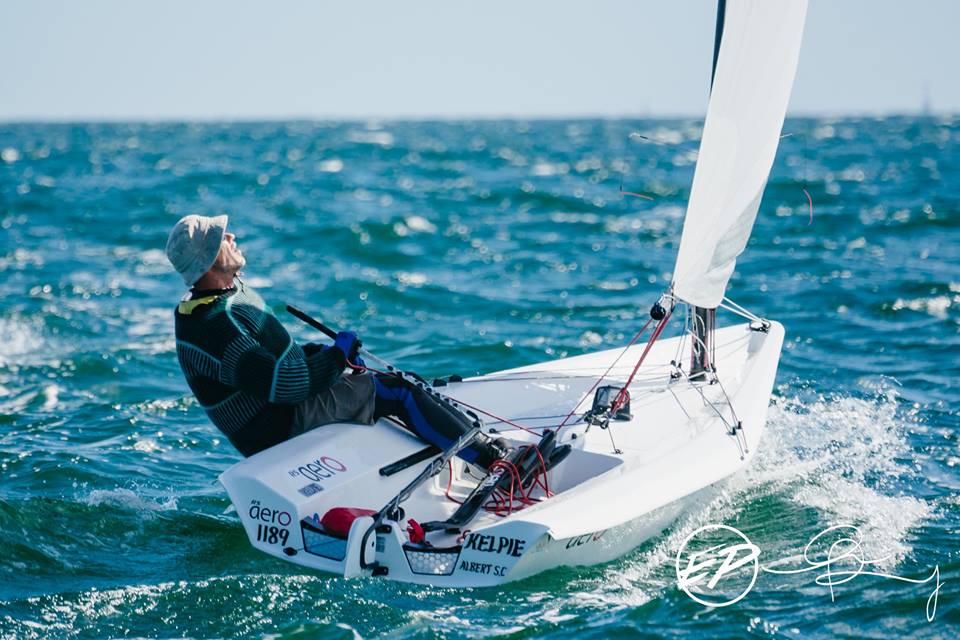 Write-Up
Great to see RS Aeros battling it out with the Lasers at Royal Brighton YC's George Mac Regatta in Melbourne, Australia.
Following some mixed early season weather sailors enjoyed two great days of sailing on Port Phillip Bay. A big wind spike in the late morning of Day 2 provided some entertainment with the Nor-Easter providing terrific conditions for sailors to bring out their best.
Daniel Quinlan of RBYC managed to take 3 wins from the lead Laser of Andrew Robinson. However with Ron Fergusson of Albert SC taking three races off Daniel too, keeping a low score card was a challenge in the 9 race series. Ryan Ingram of RBYC saved his best until the last race to edge out Ron in the final race in his RS Aero 5 after PY adjustment.
Photos
by Eric Peng, larger ones
HERE
Results
9 races, 1 drop, PY Scoring
| | | | | | | | | | | | | | | | |
| --- | --- | --- | --- | --- | --- | --- | --- | --- | --- | --- | --- | --- | --- | --- | --- |
| Rank | Class | Sail No. | Name | Club | R1 | R2 | R3 | R4 | R5 | R6 | R7 | R8 | R9 | Total | Net |
| 1 | Laser | 209563 | ROBINSON, Andrew | Sandringham YC | 1 | -2 | 2 | 1 | 1 | 1 | 2 | 1 | 1 | 12 | 10 |
| 2 | RS Aero 7 | 1200 | QUINLAN, Daniel | Royal Brighton YC | 2 | 1 | 1 | -3 | 2 | 3 | 1 | 3 | 2 | 18 | 15 |
| 3 | RS Aero 7 | 1189 | FERGUSSON, Ron | Albert SC | 3 | 3 | 3 | 2 | 3 | 2 | 3 | 2 | -4 | 25 | 21 |
| 4 | RS Aero 5 | 3 | INGRAM, Ryan | Royal Brighton YC | -5 | 4 | 4 | 5 | 5 | 4 | 4 | 4 | 3 | 38 | 33 |
| 5 | Laser | 169422 | WHITE, Joe | Elwood SC | 4 | 5 | 5 | 4 | 4 | -7 | 7 | 7 | 7 | 50 | 43 |
| 6 | Laser | 206040 | GILHAM, Lachy | SoPYC/FSC | -7 | 7 | 7 | 7 | 7 | 7 | 7 | 7 | 7 | 63 | 56 |