Chichester Harbour Race Week, Hayling Island SC, UK
15/08/2016 - 19/08/2016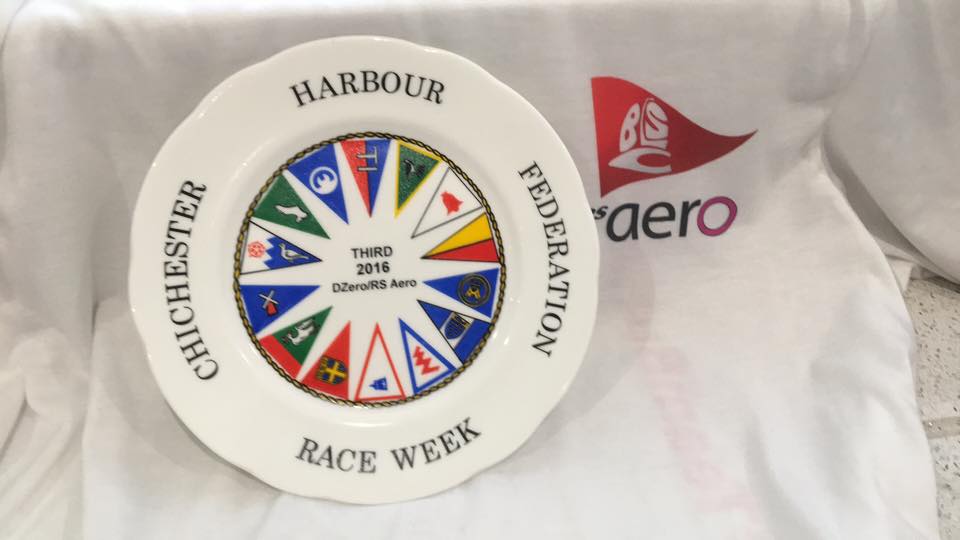 Write-Up
Great to see 17 RS Aeros pitching up for Chichester Harbour Race Week at Hayling Island with strong turnouts from Emsworth, Thorney and of course Hayling.
5 races were sceduled over 5 days with a mix of triangles and windward leewards around Chichester Harbour providing plenty of challenges and intrigue with navigation through the tidal streams and some changeable weather. The RS Aero 9s were given a 'Class' start with the 0 fleet with the top four RS Aeros packing out the top 6 overall. The RS Aero 7s and RS Aero 5s joined the Medium PY fleet with an interesting mix of dinghies.
I managed to get there to join in on the Friday too but unfortunately with the gales arriving early the Race Committee made the sensible decision to stay ashore...just as I was getting phsyced up with the help of the Chairman for a windy RS Aero 9 race!
Results
RS Aero 9s in the RS Aero 9 / 0 fleet;
4 races, 1 discard
| | | | | |
| --- | --- | --- | --- | --- |
| Rank | Class | Sail No. | Name | Club |
| 2 | RS Aero 9 | 1052 | Jim Fifield | Emsworth Slipper SC |
| 3 | RS Aero 9 | 1551 | Nigel Rolfe | Burghfield SC |
| 5 | RS Aero 9 | 1090 | Tom Kennedy | Emsworth Slipper SC |
| 6 | RS Aero 9 | 1634 | Tom Tredray | Emsworth SC |
| 10 | RS Aero 9 | 1411 | Bill Tucker | Emsworth SC |
| 11 | RS Aero 9 | 1078 | Hugh Kennedy | Emsworth Slipper SC |
| 15 | RS Aero 9 | 1304 | Nigel Cowan | Chichester YC |
| DNS | RS Aero 9 | 1175 | Peter Barton | Lymington Town SC |
RS Aero 7s and RS Aero 5s in the Medium PY fleet;
40 entries, 4 races, 1 discard
| | | | | |
| --- | --- | --- | --- | --- |
| Rank | Class | Sail No. | Name | Club |
| 9 | RS Aero 7 | 2057 | Simon Hill | Hayling Island SC |
| 11 | RS Aero 7 | 1509 | Peter Craggs | York RI SC |
| 12 | RS Aero 7 | 1213 | Travers Rudd | Thorney Island SC |
| 18 | RS Aero 7 | 1588 | Roger Smith | Thorney Island SC |
| 19 | RS Aero 5 | 1749 | Stephen Harvey | Hayling Island SC |
| 22 | RS Aero 7 | 1901 | Guy Lewington | Hayling Island SC |
| 23 | RS Aero 7 | 1522 | Stefan Lloyd | Hayling Island SC |
| 26 | RS Aero 5 | 1181 | Roger Belton | Felpham SC |
| 34 | RS Aero 7 | 1044 | Jake Hardman | Hayling Island SC |