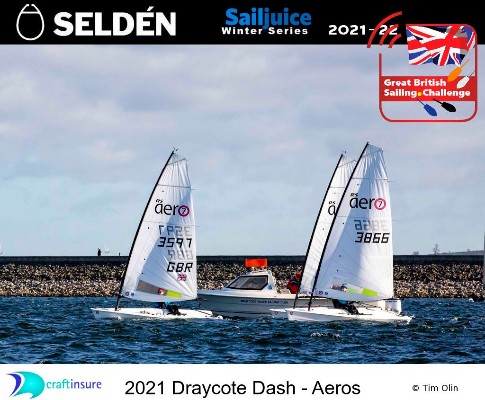 Selden SailJuice Winter Series 2022/23
04/11/2022 12:39:00
Selden SailJuice Winter Series 2022/23
Online Entry is open!
The Selden SailJuice Winter Series kicks off in just two weeks' time, starting with the Fernhurst Books Draycote Dash on 19/20th November. There are nine events across a three-month period, culminating in The Oxford Blue on Saturday 18th February 2023, which also doubles as the RS Aero UK Winter Championship.
RS Aeros have seen excellent turnouts and great success in the past and these popular winter events with good fleets and the potential for class competition within the larger mixed fleet PY race provides excellent race training for fun, fitness and progression in the quiet season.
For keen racers and aspiring young sailors the SailJuice Series is invaluable, providing the focus of a year round calendar with fun, exercise and big fleet race experience.
These winter events are popular and do get booked up in advance so get your entries in early. The handicap fleets are split, so we will be on a start line with similar speed boats. Average lap racing is used minimising waiting time in between races
Prize Giving at the RYA Dinghy & Watersports Show (25 February 2023)
Press Release

Online Entry and Full Info

*Entries must be in for the Draycote Dash by Tuesday 15th Nov
"Just like summer but with an extra layer!"