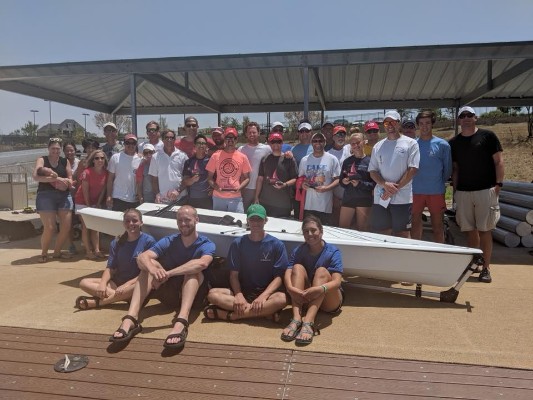 RS Aero Texas and Gulf Coast States
03/03/2022 14:25:00
RS Aero Texas and Gulf Coast States - New Facebook Group

Following discussion with local RS Aero sailors and keen new momentum in Texas and their surrounding states we now have a new facebook group for the region! The new regional facebook group can focus more locally whilst also complementing the established North American and worldwide groups by sharing posts both upwards and downwards as appropriate.
There is ever increasing RS Aero activity in the region starting with an exciting new spring event at Fort Worth BC's regatta to the west of Dallas. A new fleet is growing at CYC, White Rock, to the east of Dallas with a try-out RS Aero available there. Viridian Sailing Center continues to grow interest with its resident 30 strong RS Aero fleet and a couple of main RS Aero race events each year. The ever popular season closer at Wurstfest on Canyon Lake always draws a keen following.
RS Aero fleets are growing and hosting events in neighbouring Gulf Coast States at Fairhope AL and Bay Waveland MI providing the opportunity for regional travel to some awesome locations. We also look forward to re-visiting some favourite TX venues too at Seabrook, Houston, Galveston, Conroe and Lakewood as the opportunities arise.
The new Group can serve to provide good RS Aero coms, info & entertainment through the region and help increase everyone's experience and enjoyment whilst also providing a window through which to continue growing the Class community further. Check out the group which covers the full 7 year evolving history of the Texas RS Aero sailors since Hank and Ash originally duked it out at Wurstfest on Canyon Lake in 2015! It includes photos, videos and reports from the numerous events. Who needs any excuse to revisit Dion's epic RS Aero surf videos again?!
Find and Join the new facebook group here;


RS Aero Texas and Gulf Coast States; https://www.facebook.com/groups/681828989620908