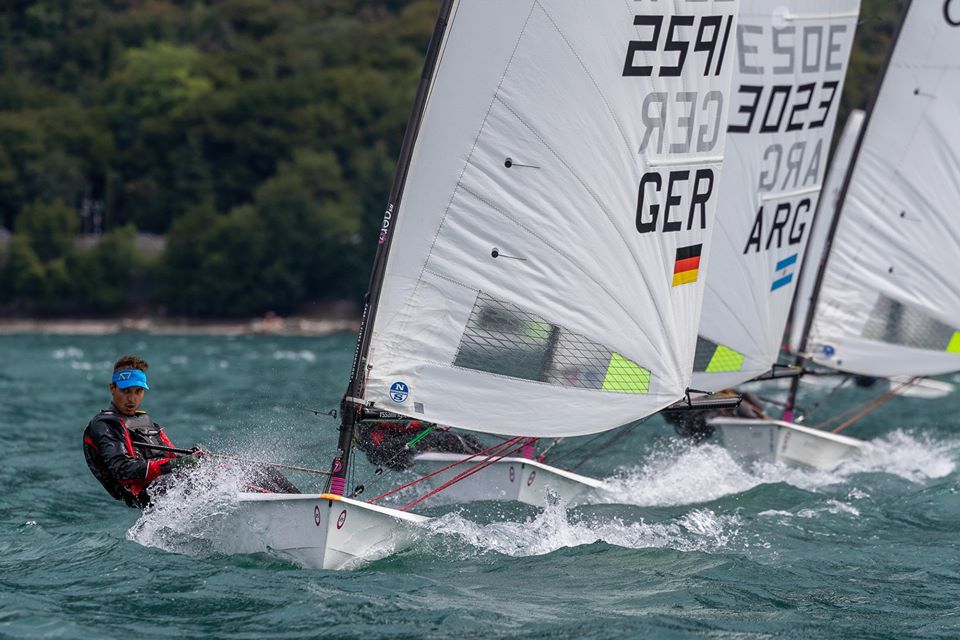 RS AERO EUROPEAN RANKING LIST 2021 - Overall
17/09/2021 12:35:03
RS AERO EUROPEAN RANKING LIST 2021 - Overall
The 2021 European Ranking is complete!
Thanks to Jorn Domres of the German RS Aero Class we have an informal RS Aero European Ranking List! The aim is to promote international solidarity and to encourage international visitors to events in other countries.
We now have fleets and championships in many European countries and each National Championship or International Open is considered a ranking event with the aim of one in each competing European nation. Weighting is added for World and European Championships and as appropriate, in a clever formula that Jorn has devised within Manage2Sail.com.
There were 10 events in 2021 consisting of National Championships and International Regattas at Switzerland, France, Germany, the European Championship at Malcesine Italy, Great Britain, Sweden, Italy, Netherlands, Ireland, Czech Republic. In total 9 European countries participated.
A total of 55 out of 336 participants have a valid rating. Sailors who have competed one of the events are included in the 336 - not bad for a restricted season! For a valid rating sailors needed a m=9 value, which approximately relates to two events. See Jorn's calculation!
It was incredibly close at the top of the leaderboard with Francesca (ITA), Giulio (ITA) and Peter (GBR) all within a point of each other. There was a good spread of nations with 6 countries in the Top Ten and 3 ladies, Anouck (BEL), Vanja (SWE) and Francesca (ITA) made the top ten too. Jumping up into the Top Ten overall in the final couple of events were Daragh (IRE) with his 3rd at the Irish Champs and Anouck (BEL) with her 3rd at the Dutch Champs.
This has had a slow startup through 2020 & 2021 due to the special pandemic situation and many RS Aero sailors restricted on travelling. Hopefully with less restriction in 2022 the ranking list will continue to grow much bigger in size again next year!

CALCULATION
National Class associations should report the results of the designated ranking events to the German Class Association by email to;
[email protected]
.
All sailors can participate for the country in which they are a member of the Class Association.
The calculation is carried out automatically by the software of Manage2Sail.com according to the following system;

Definition of abbreviations used in the Formula
f: Ranking factor to be determined by the class association 1,0 ≤ f ≤ 1,6.
s: Number of boats that finished at least one race in the regatta
x: Overall place of the corresponding boat in a regatta
m: Multiplier; number of ranking scores from one Regatta.
RA: Points from regatta A for the ranking (can be received up to m times).
R: Ranking score = arithmetic mean of the 9 best scores RA of the calculation period.

Calculation Formula of a Ranking Regatta for 'RA'
RA = f *100 * ( ( s+1-x):s)

Determination of the Multiplier 'm'
The multiplier 'm' is obtained for events of up to 2 days :
m Races
m = 1 1
m = 2 2
m = 3 3
m = 4 at 4 or more races

and for events of more than 2 days :
m = 5 at 6 or more races

Averaging to produce 'R'
Sailors count their best 9 ranking scores to produce an average of 'R'.
Sailors with less than 9 ratings are not included in the European ranking.