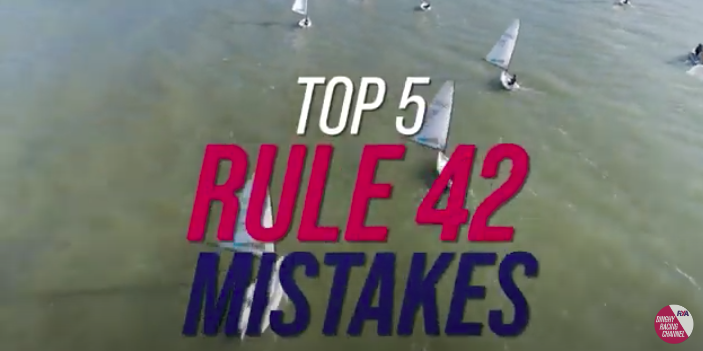 Top 5 Rule 42 (Propulsion) Mistakes
10/12/2020 17:19:24
Top 5 Rule 42 (Propulsion) Mistakes
...and how to avoid them!
Produced in the UK by the RYA and featuring the RS Aero 5.
National Judge & Umpire, Jack Fenwick of the RYA, takes a close look at the 5 most common mistakes and what is and isn't permitted when it comes to RRS42 (propulsion) in this 3 minute summary.
The video covers;
1) Sculling - Below close hauled
2) Trigger Pull - Without turning
3) Body Pumping - After the start
4) Rocking - Without turning
5) Pumping - Going Downwind
RYA VIDEO
Thanks to the Royal Yachting Association for this excellent production. I am sure it will help sailors' understanding of the written rules on propulsion. The footage stars Iona in her RS Aero 5 on a sunny day at Lymington Town Sailing Club in October 2020.
A good understanding of the propulsion rule by our sailors will help to maintain fun and fair racing for all in our Class.
REFERENCE DOCUMENTS
RS Aero Rule 42

Most Common Breaches

- Guidance Document
Many thanks to our RS Aero UK Class Juror, David Battye, for his hard work in producing this guidance document and to everyone who helped. It is intended as a valuable addition to improve sailors' understanding and judges' consistency around the world. The Racing Rules of Sailing and the World Sailing Interpretations of Rule 42 remain the authoritative documents.
The Class guidance document can be found on the documents page of the Class website at;
https://www.rsaerosailing.org/docs/748778190(2).pdf