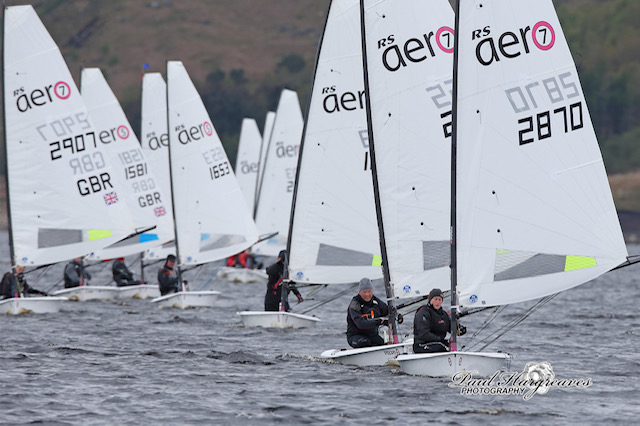 RS Aero UK Northern Circuit
09/12/2020 10:57:50
RS Aero UK Northern Circuit 2021
The 2021 RS Aero Northern Circuit is now set and includes some of the North's fantastic and varied locations with 7 events scheduled.
Warming up in in the Welsh Mountains over Easter at beautiful Lake Bala (now CANCELLED) the series then goes to Yorkshire Dales Sailing Club for the UK Northern Championships in May. Scammonden Water Sailing Club is both an attractive venue and easily accessible across the north for round 3 before joining the East Lothian Yacht Club's regatta at North Berwick for the RS Aero Scottish Champs in June, where we had such an awesome Nationals in 2019. The UK River Champs re-visits The Nottingham Sailing Club on the Trent in July to test the RS Aeros agility and ease of acceleration with quick thinking intuitive sailing the name of the game there.
After the summer's Championships the series reconvenes in the late summer at Leigh & Lowton Sailing Club, a well known hotbed of talent in the North West. After a successful event at Burton Sailing Club in 2020 the fleet revisits for the final event of the series.
With the full range of open sea, lake and river included the competitors' best four events will count for the series and all RS Aeros will be scored together based on PYs.
For the keenest RS Aero sailors looking for extra challenges beyond the series there are the annual Filey Regatta, Ullswater's Lord Birkett, Bass Week and the Ogston Regatta that are all usually well supported by RS Aeros
Schedule
3/4 Apr - Bala Easter Regatta - North Wales *CANCELLED*
1/2 May - UK Northern Championship - Yorkshire Dales SC
16 May - Scammonden Water SC - Huddersfield
5/6 June - Scottish Champs - ELYC, North Berwick, Scotland
10 July - UK River Champs - Nottingham SC, River Trent
4 Sept - Leigh & Lowton SC - Warrington
25 Sept - Burton SC - Foremark Res, Derbyshire
Thanks to our RS Aero UK Northern Coordinator, Cathy Partington, for lining up what promises to be an excellent circuit in the North for 2021.
Photos - Yorkshire Dales by Paul Hargreaves and North Berwick, Scotland