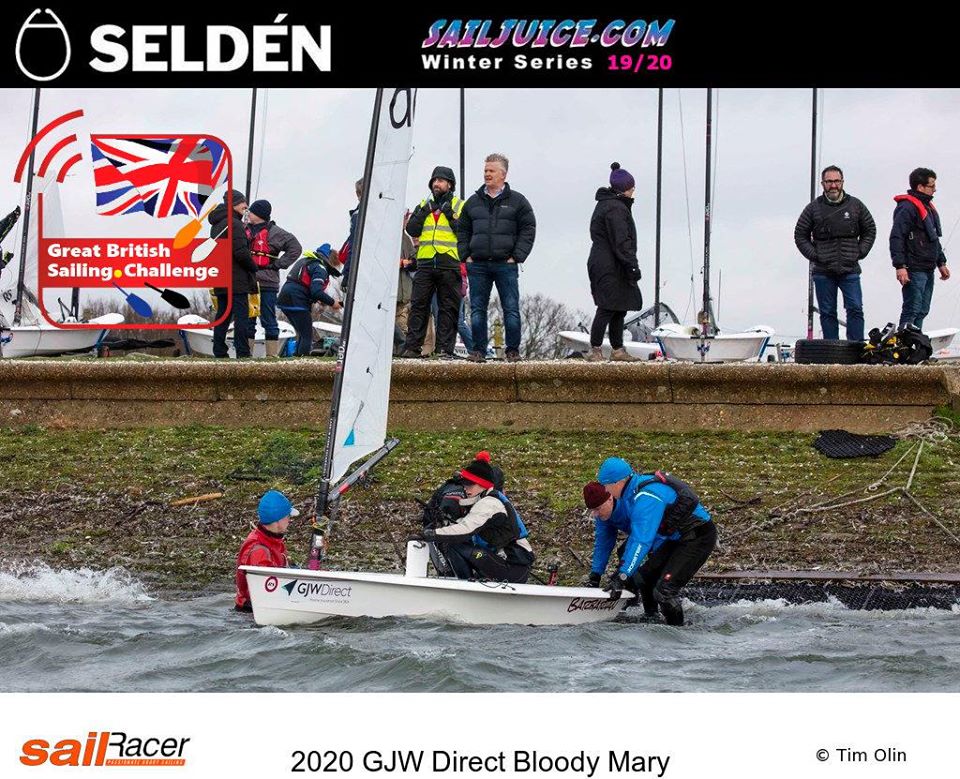 Team Work makes the Dream Work!
29/03/2020 20:42:04
Team Work makes the Dream Work!
as 61 RS Aeros are launched
at The Bloody Mary, UK, Jan 2020
Thanks to Anthony May for posting his time lapse video online (click on the bottom image).
A whopping 61 RS Aeros entered this year's mass Bloody Mary pursuit race with 288 mixed class boats in total. This included 37 RS Aero 5s who scored a record Class entry for both recent Bloody Mary's and all SailJuice events ever. A huge achievement from a modern Class still just 5 years old!
Gusts where frequently hitting 30kn during the day and with the wind direction and waves rolling directly onshore launching down QM's steep shelving banks looked daunting, especially with such a high proportion of young sailors in the fleet.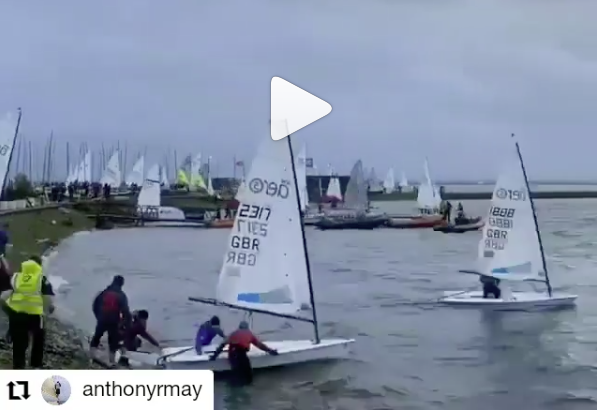 A mass plan was already in place in case of these 'worst case' conditions. The large fleet of RS Aeros would be lifted bow first into the water without their trollies, utilising a benefit of the easily handled light weight RS Aero hull. Whilst 2 adults can easily lift an RS Aero, this was conducted super safely with at least 4 people to each boat for ease and in case anyone slipped. Several teams including some of the larger sailors and parents assisted the smaller & younger ones. The sailors then jumped on their RS Aeros, inserted their daggerboards and had their rudders flicked down for them as they were pushed off onto a close reach. All 61 RS Aeros were safely afloat and ready to race in no time at all!
RS Aero Bloody Mary Event Report