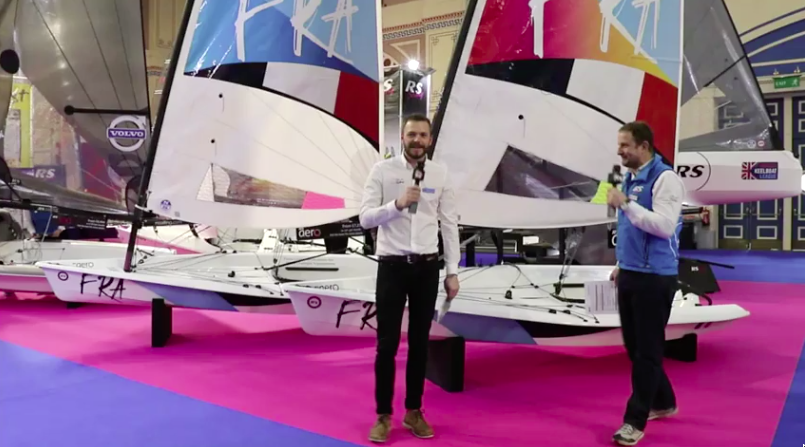 RYA DINGHY SHOW 2019 - London, UK, 2/3 March
04/03/2019 11:03:11
RYA DINGHY SHOW 2019 - London, UK, 2/3 March
Wow, what a fantastic Show!
Wonderful meeting old friends and making new ones. Promoting to future owners and assisting current ones. Planning the year and future seasons. Canvasing opinion and collecting feedback. Recognition of achievements and celebrations. Launching new initiatives, sharing knowledge, offering expertise. All washed down with cake and beer - Perfect!
The RS Sailing stand looked amazing and the two RS Aeros fantastic, standing out with their stylish FRA regalia - an early glimpse of how Olympic RS Aeros may look!
Many thanks to all the RS Sailing team who worked tirelessly and to all the RS Aero Class volunteers who gave time to share their love of the RS Aero.
There were five RS Aeros in total at the show (did I miss any?)
including the foilers shown by the UK sailing centres of Southampton Water Activities Centre and Plas Menai and holiday resort company Ocean Elements - for those who fancy more air with their RS Aero!
The RS Aero sailors featured highly in the Selden SailJuice Winter Series prize giving with recognition of both participation and achievement.
Sam Whaley delivered an excellent presentation, sharing his world championship winning RS Aero top tips to an eager audience. A focal point of the day for many.
Congratulations to Noah Rees and Alice Davis in their RYA Youth Awards for the Southwest and South regions respectively, recognising a combination of both racing success and dedication.
The 2019 dinghy season is officially open in the UK!