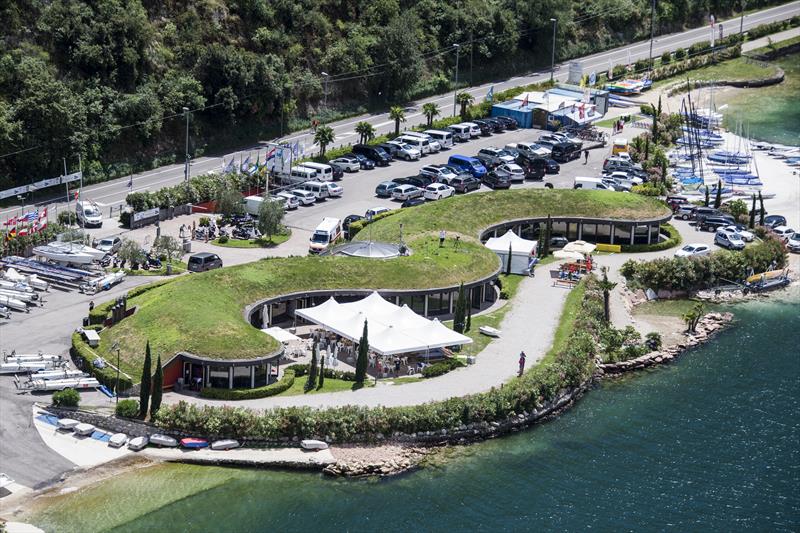 TRY THE 2019 EUROPEAN CHAMPIONSHIP RACE COURSE
20/11/2018 13:10:35
An offer from Fraglia Vela Malcesine to visit for pre-event Garda training;
TRY THE 2019 EUROPEAN CHAMPIONSHIP RACE COURSE
Book your own training visit to Fraglia Vela Malcesine
Spring is the best time of the year to try and test the sailing conditions of the 2019 European Championship race course! Fraglia Vela Malcesine is ready to welcome you for your trainings to enjoy the strong and challenging morning wind and the regular wind in the afternoon. We offer an impeccable organization to guarantee you a perfect training session: a big parking area, lots of space for boats, a dedicated mooring for coach ribs, rooms for briefing, two big ramps and a crane to launch ribs and boats.
In case of bad weather, or after the water training, you can try our new gym for offshore trainings. Moreover our bar & restaurant is ready to offer you the best Italian food.
SPECIAL OFFER:
For all RS Aero sailors we decide to dedicate a special offer for your trainings before the championships:
- one day training per boat: 10 Euro (discount from 15 Euro)
- one week training per boat: 60 Euro (discount from 75 Euro)
- one month training per boat: 150 Euro (discount from 300 Euro)
We are looking forward to seeing you!!
Book your training visit by email to;
[email protected]
FVM Website
RS Aero Europeans Event Page
*There will also be Class organised training on Sunday 18th August