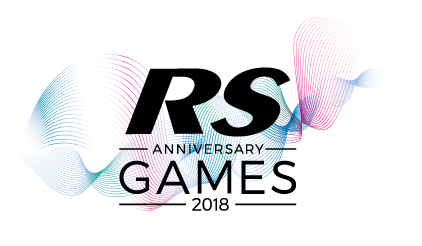 THE LAUNCH PARTY of the RS GAMES
22/02/2018 00:54:51
RS AERO WORLD CHAMPIONSHIP at the RS ANNIVERSARY GAMES
WPNSA, Weymouth, UK, 4-10th August
Please come and join us for the Launch Party of the RS Games on Saturday 3rd March at the RYA Dinghy Show - 17:00 sharp!
RS Sailing are on stand B70, come and catch up with friends, find out more about the event and have a drink.
For those of you who can't make it to the Show join
RS Sailing
for a Facebook live at 17:15
ONLINE ENTRY is open - and we already have 20 entries from 6 countries!
Sign up now and pay before the 30th June....
DETAILS and ONLINE ENTRY