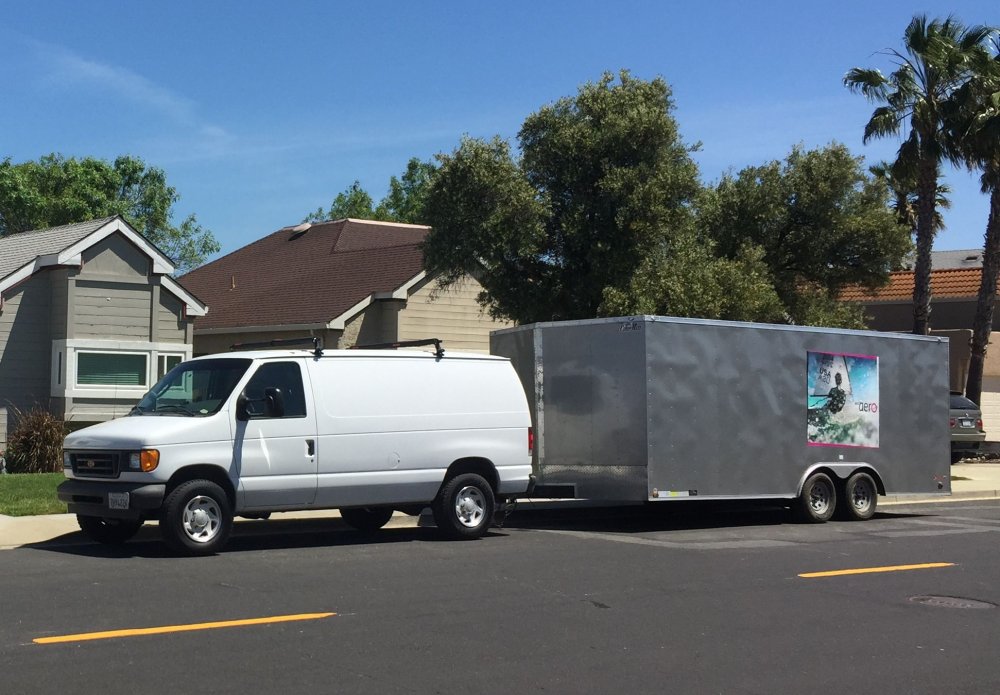 WEST COAST DEMO TOUR, USA
14/05/2017 23:26:03
WEST COAST DEMO TOUR, USA
by West Coast Sailing
What?
We've got a custom trailer with 8 RS Aeros/dollies/covers and all rigs.
It's going to be driving to events to create an 'instant regatta'
Why?
Everyone has heard of the boat by now, but we've got lots of people on the fence with the 'where are the fleets' excuse. So, we're going to take the boats to them. We've got almost 30 people looking to get into the fleet, now it's time to show the boat off to these folks.
When / Where?
See the list below.
Who
Anyone interested in seeing the Aero is welcome! From a full regatta of racing to a 15 minute casual demo, all are welcome.
The Goal?
Show people what an amazing boat the Aero is, and get them involved and talking to owners about the boat.
WEST COAST AERO TOUR
Lake Yosemite Spring Regatta, California - May 20/21
Memorial Day Regatta, Alamitos Bay YC, Los Angeles - May 27/28
Go For The Gold, Scotts Flat Lake, California - June 3/4
Summer Sailstice Encinal YC, San Francisco - June 24
Pacific Coast Championships, Columbia River Gorge, Oregon - August 18-20
**Additional locations may be announced**
Sounds fun, what now?
Have a friend who wants to get a ride? Know some folks that are looking for the next boat?
It's super easy - just reserve a boat for the event you want online!
$150 covers everything for the entire weekend - everything included someone needs to get on the water.
Charter Boat Reservations HERE
Book Charter RS Aeros through the above link.
For further info contact West Coast Sailing;
We make it easy. You just show up and sail!