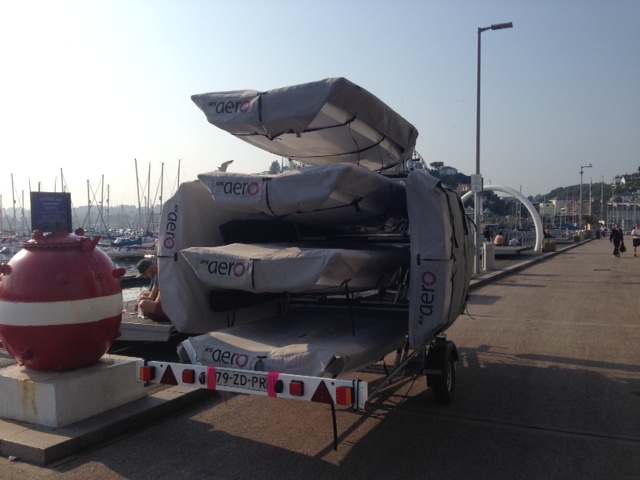 RS AERO GRAND TOUR of GREAT BRITAIN 2017
09/03/2017 17:59:38
RS AERO GRAND TOUR of GREAT BRITAIN 2017
Charter Fleet and Test Sail Demo Tour
This is HUGE and is just the first part of the year! Thanks to RS for setting this up with Charter RS Aeros at race events and Test Sail days in between.
Please be sure to always make an appointment - the popular days will book up and the less popular will be re-arranged.
Here is the Schedule from RS Sailing...
The journey for 2017 has begun!
Team RS are fuelling up, strapping down and hitting the road to show the RS Aero – the world's fastest growing sailboat class – to more clubs, more sailors and more spectators. We expect this season to be another notch in the meteoric rise of the RS Aero. You can have an opportunity to sample why the blend of ultra light weight and simplicity with a sublime and flexible rig configuration is capturing the hearts of hundreds of sailors across the country.
Don't take our word for it, try it yourself and see.
With flexible, ultra low rate
finance packages
available, an RS Aero is more easily in reach than you might think.
Frensham Pond Sailing Club 12th March
Draycote Water Sailing Club 18th and 19th March
Island Barn Sailing Club 25th March
Burghfield Sailing Club 26th March
Hayling Island Sailing Club 1st April
Burghfield Sailing Club 1st April
Royal Dart Yacht Club 8th April
Papercourt Sailing Club 9th April
Lymington Town Sailing Club 8th and 9th April
Ullswater Yacht Club 14th and 15th April
Hayling Island Sailing Club 22nd April
Hayling Island Sailing Club 29th April
Yorkshire Dales Sailing Club 6th and 7th May
Rutland Water Sailing Club 14th May
Weston Sailing Club 13th and 14th May
Weymouth and Portland NSA 19th May
Queen Mary Sailing Club 20th May
Oxford Sailing Club June TBA
Downs Sailing Club 20th and 21st May
Royal Torbay Yacht Club 27th May
Exe Sailing Club 3rd June
Saltash Sailing Club 10th June
Sutton Bingham Sailing Club 10th and 11th June
Bowmoor Sailing Club 24th June
Bradford Upon Avon Sailing Club 1st July
To book a test sail, please email
[email protected]
or fill in the form
HERE
.