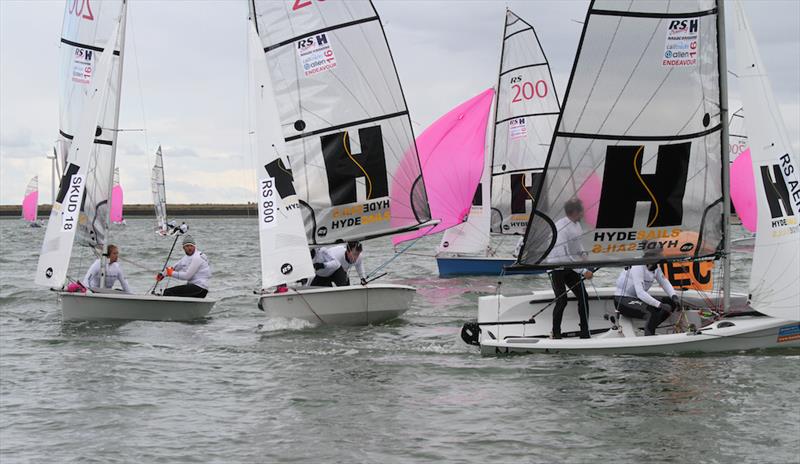 THE ENDEAVOUR TROPHY - Roundup
17/10/2016 23:01:25
THE ENDEAVOUR TROPHY
Royal Corinthian Yacht Club,
Burnham , UK
8/9th October
The UK 'Champion of Champions' event held annually at Burnham is by strict qualification, limited to sailors that have won a UK National Championship this year.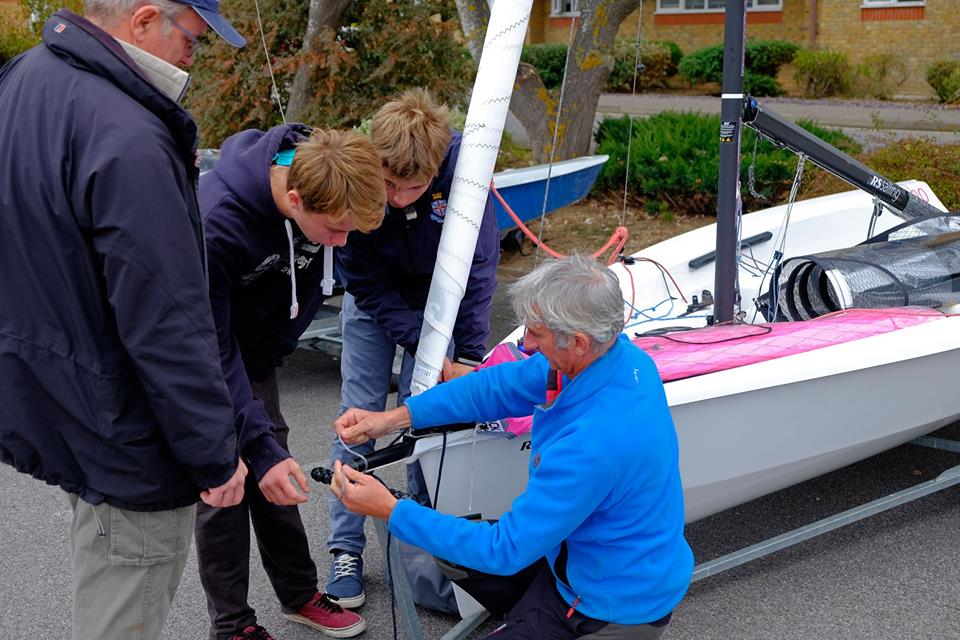 We had two teams representing the RS Aero Class at this year's event.
In the RS Aero 7 David Ellis teamed up with Chloe Martin, both from Lymington Town SC. David's signing of Chloe was a perfect choice in this mammoth challenge as she is a past RS200 National champ crew and also Laser Radial campaigner. Chloe is also our RS Aero 7 UK Southerns Champ, so a true 'all Aero' team taking to the double hander.
Archie Hainsworth and crew Freddie Wotton represented the RS Aero 5s. The young team with limited time in the RS200 had a big challenge ahead to match the more experienced older sailors.
Additionaly, we had Fergus Barnham who was 2nd to David at the RS Aero 7 UK Nationals representing the 2000s. Alex Hayman finished 2nd in the RS Aero UK Southerns and was crewing the Scorpion class entry as their champ and Emma McEwen, occasional RS Aero sailor, crewing the RS800 class entry.
A tricky breeze provided challenges with top teams struggling for consistency on Day 1. More wind on Day 2 allowed teams to stretch their legs more. The tidal river and red hot line up placed a major emphasis on good starts and lane holding. Whenever you were forced to tack away you would likely be compromised and slip back.
David and Chloe sailed a blinder to finish 6th, their best result being a 3rd from the fleet of 26. A magnificent result amongst some of the countries top small sailboat racers.
Archie and Freddie looked capable and had some great racing. They steadily improved and had more boats behind them on Sunday, a clear step in the right direction.
As ever, the Endeavour proved to be an exciting weekend of intense dinghy racing against some of the country's very best.
Results and full Report here;
Photos by Roger Mant:
- David and Chloe (RS Aero 7) lead Luke and Emma (RS800) around a leeward mark
- Archie, Freddie and Mark get some top tips on the RS200 from elite coach Steve Irish during the pre Endeavour Trophy coaching day.