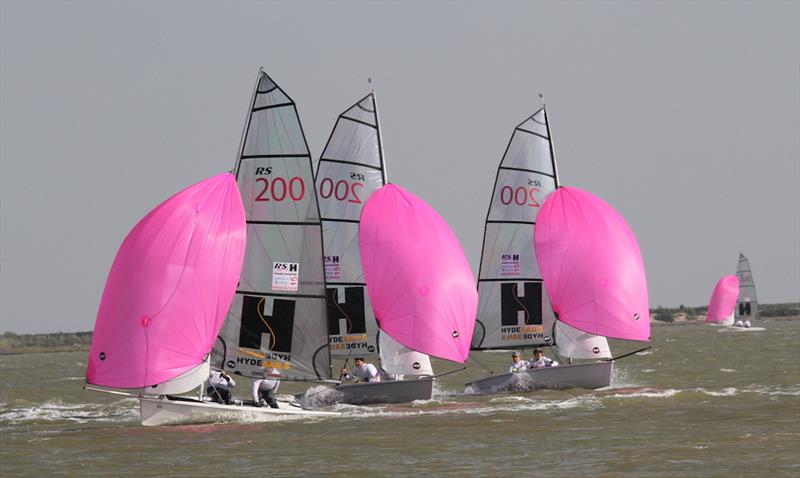 THE ENDEAVOUR TROPHY - Preview
07/10/2016 22:58:53
THE ENDEAVOUR TROPHY - Preview, 8/9th October
The UK 'Champion of Champions' event held annually at Burnham is by strict qualification, limited to sailors that have won a UK National Championship this year.
We have two teams representing the RS Aero Class at this year's event.
In the RS Aero 7
David Ellis
has teamed up with
Chloe Martin
, both from Lymington Town SC. Over the years David has won six UK Nationals in a variety of classes. Although inexperienced in the RS200 class being used for this event, David's signing of Chloe was inspirational - a past RS200 National champ crew and also Laser Radial campaigner - Chloe should be able to provide both the class specific knowledge and the hiking power whilst David enjoys his sail! Chloe is also our RS Aero 7 UK Southerns Champ, so a true 'all Aero' team taking to the double hander.
Representing the RS Aero 5s are
Archie Hainsworth
and crew
Freddie Wotton
, following on from Will Taylor representing the 5s last year. The young team with limited time in the RS200 have a big challenge ahead to match the more experienced older sailors. However Archie and Freddy will give it their all and represent us well...and make a list of what they need to do to win this colossal event some time in the future.
Additionaly, we have
Fergus Barnham
who was 2nd to David at the RS Aero 7 UK Nationals representing the 2000s.
Alex Hayman
finished 2nd in the RS Aero UK Southerns and is crewing the Scorpion class entry as their champ and
Emma McEwen
, occasional RS Aero sailor, crewing the RS800 class entry. Anyone else?
We wish them all well for an exciting weekend of intense dinghy racing against some of the country's very best.
Y&Y Preview;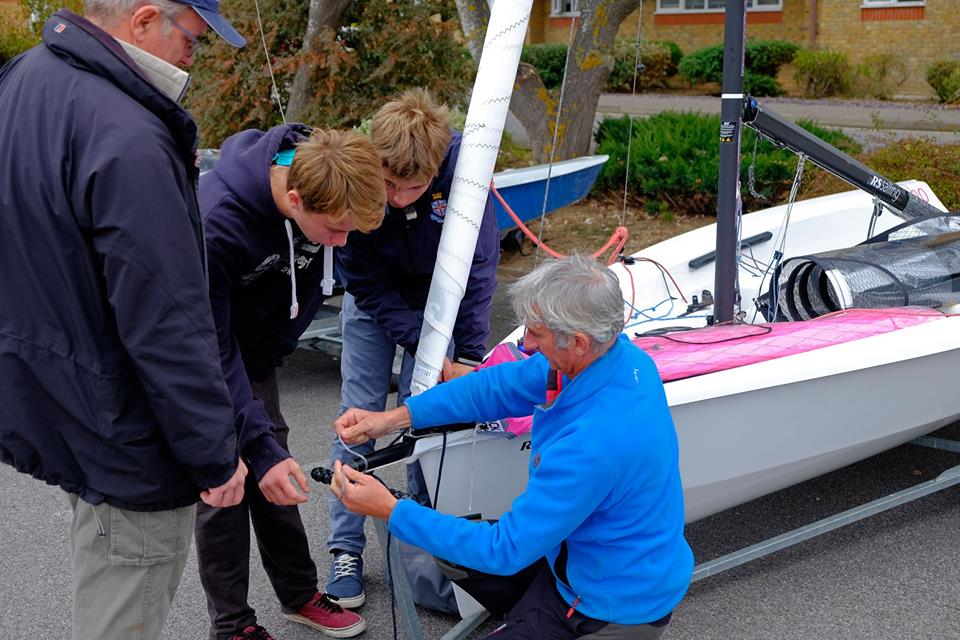 Archie, Freddie and Mark get some top tips on the RS200 from elite coach Steve Irish during the pre Endeavour Trophy coaching day.
Photos by Roger Mant