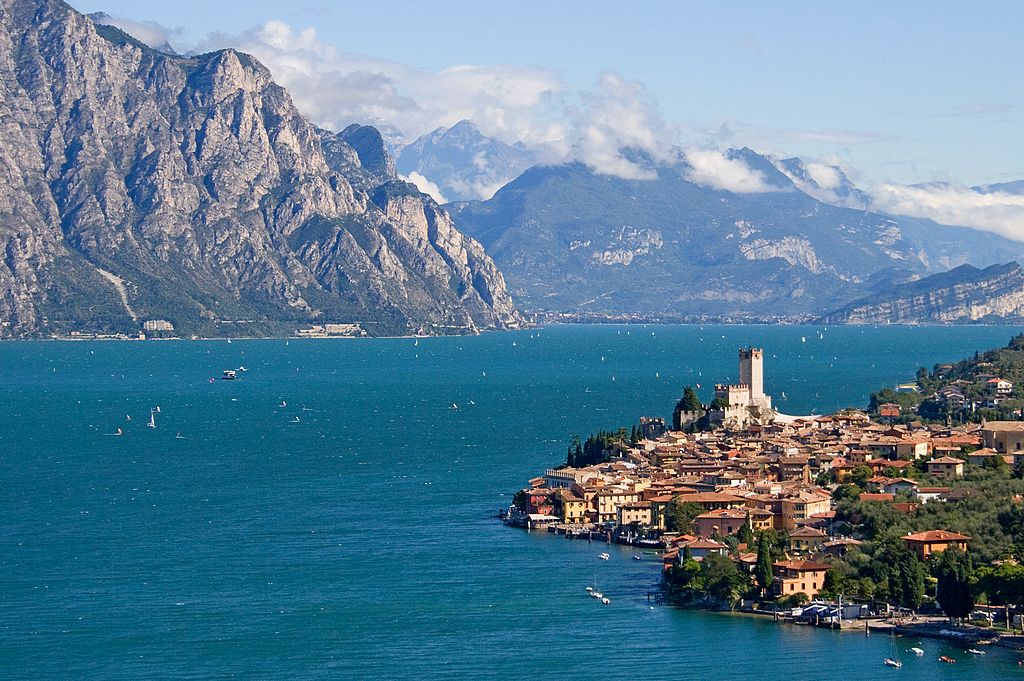 RS Aerocup : Malcesine, Lake Garda, Italy
21/09/2016 11:00:16
Event Preview
RS Aerocup : Malcesine, Lake Garda, Italy
22-25th September

by the RS Aero International Class Association
The 2nd RS Aerocup kicks of at Fraglia Vela Malcesine, Lake Garda this week following the successful inaugural event in Barcelona last year. 38 entries from 12 countries are signed up providing an awesomely international fleet.
Defending champion Per Christian Bordal is one of three Norwegians and is returning to defend his Spanish Aerocup title. Kristo Ounap of Estonia is a favourite with silver medals at both the RS Aero Europeans and recent Baltic Champs. Peter Barton is a current UK and USA RS Aero champion, but can he match the northern Europeans this time? The youthful Ben Rolfe pulled a silver medal in the 9 rig Europeans, will Garda winds be to his liking?
Champion campaigner, Geoff Carveth, is looking forward to his first championship in an RS Aero. Over a wide variety of classes he has likely won more championships than the rest of the entry put together and could easily pull out a big win from the international fleet. Another newcomer to the fleet is Vlad Ivanovkiy of Russia. With Russia having taken the RS Aero 7 European title in July no one will be ruling him out.
The ladies title will be hotly contested between European ladies champion Liina Kolk of Estonia and Kate Sargent who finished 2nd in the RS Aero 5s at the UK Nationals. Karlijn van den Boogaard of the Netherlands competes in her first RS Aero championship, will she upset the form book?
Marcus Walther is Germany's leading RS Aero sailor and has been in Garda for a few days training already against the local Lasers, straight from competing at the 16 boat Frankfurt RS Aero regatta over the weekend.
Sean Craig of Ireland used the UK Eastern Champs at Brightlingsea last weekend as a warm up where he pulled off a 4th in his first event. Derek Stow of the Boston fleet, USA, also comes straight off the back of a 4th place at the last northeast USA regatta in Boston. Both these experienced competitors have shown they are capable of pulling off big race wins at Garda, can they string a series together?
The two Australian entries have been playing with high flying the featherweight RS Aero and are relishing the opportunity to visit FVM Garda, one of the world's main foiling bases. But will they make their Aeros fly faster when 'lowriding' than World Champion moth builder Simon Maguire of the UK?
The fun kicks off on Thursday with a warm up coaching day for the international fleet. There follows three days of Aerocup racing, Friday to Sunday. The Garda weather is looking good. The fresh morning 'Peler' winds from the north may provide a good early start option over the weekend with the southerly 'Ora' wind providing a back up later in the day too.
Photos;
- Malcesine, Lake Garda, by FVM
- Kristo Ounap of Estonia took the Silver at the RS Aero 7 Europeans in July, by Aleksandr Abrosimov
- Per Christian Bordal of Norway at the 2015 Aerocup in Spain, by SBGfilms