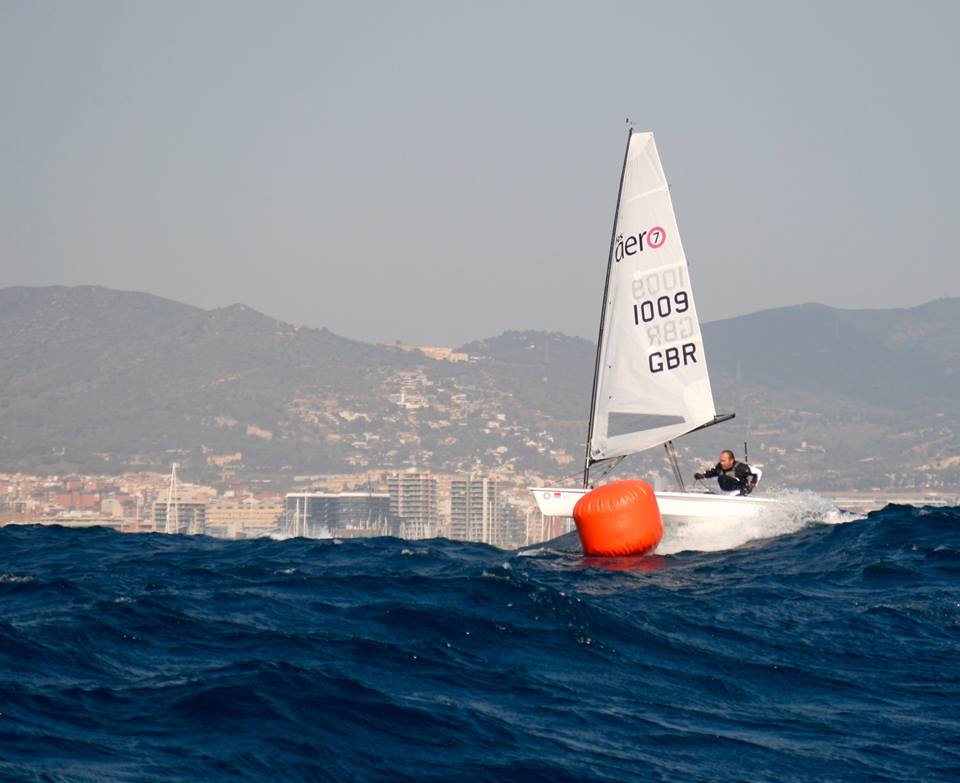 RS Aerocup : Barcelona Edition - Overall
03/11/2015 18:49:24
Full report by Frances Peters;
Barcelona International Sailing Centre has been home to the RS Aero class for the last 4 days, while 39* sailors from 9 countries enjoyed their first ever RS Aerocup. Spain has delivered hot sunshine, an excellent race team and fabulous tapas!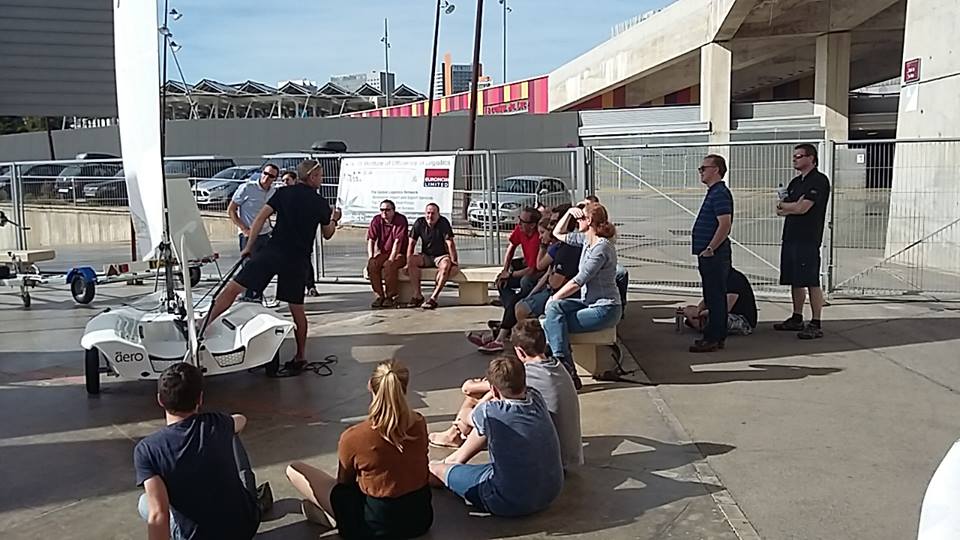 Activity began on Thursday with a coached 'Lift-Off' day run by RS Aero Class manager, Peter Barton. A quick hints and tips session on shore was followed by a series of coached sprint races on the water.
It was a great opportunity for sailors from many different backgrounds to ask questions, shake away the cobwebs and boost their confidence before racing began.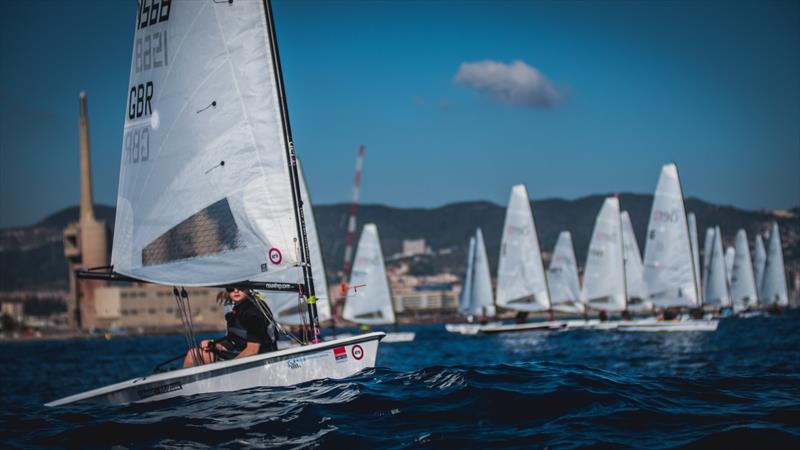 Friday and Saturday brought hot sunshine, light winds and a building swell, which combined with a short course made for tight and challenging racing across the fleets.
The RS Aero 5 fleet saw female domination as 21 year old, Silvia Haavel of Estonia and 15 year old Anna Vernere of Latvia took turns to show the others the way around the track. In the end it came down to a tie break and the victory was Estonia's, while Great Britain's Caitlin Atkin took bronze just one point behind.
The 7 class, being the biggest fleet with 20 sailors, often saw boats rounding marks 2 or 3 deep. David Axen of Sweden got off to a flying start but experienced sailor and coach, Per Christian Bordal of Norway soon found his feet, which after nearly 2 decades out of dinghy racing was great to see! It became a Scandinavian duel at the top of the fleet and one which was finally won by Bordal, followed very tightly by Axen. Meanwhile, single-handed specialist, Richards Zvilna of Latvia took bronze.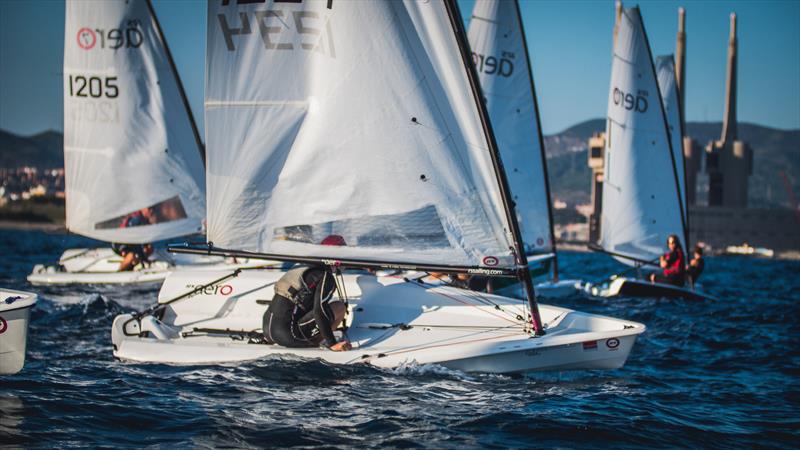 It was an event for the Brits in the 9 fleet. Light wind specialist and veteran of RS classes, Dave Lynall (GBR) was quick out of the blocks and began his event with a 'horizon job' leaving the rest of the fleet floundering in his wake! Luckily the fleet made it look more difficult for him after that but not enough to stop him taking the overall win. RS Aero Class manager, Peter Barton took silver, while Nigel Rolfe – the senior member of father and son duo 'Team Rolfe', was pleased to take bronze, but even more pleased to beat his son! It was easy to observe that the more youthful team member, Ben had taken his new role of RS Aero social secretary very seriously though leading the late night revellers into Barcelona!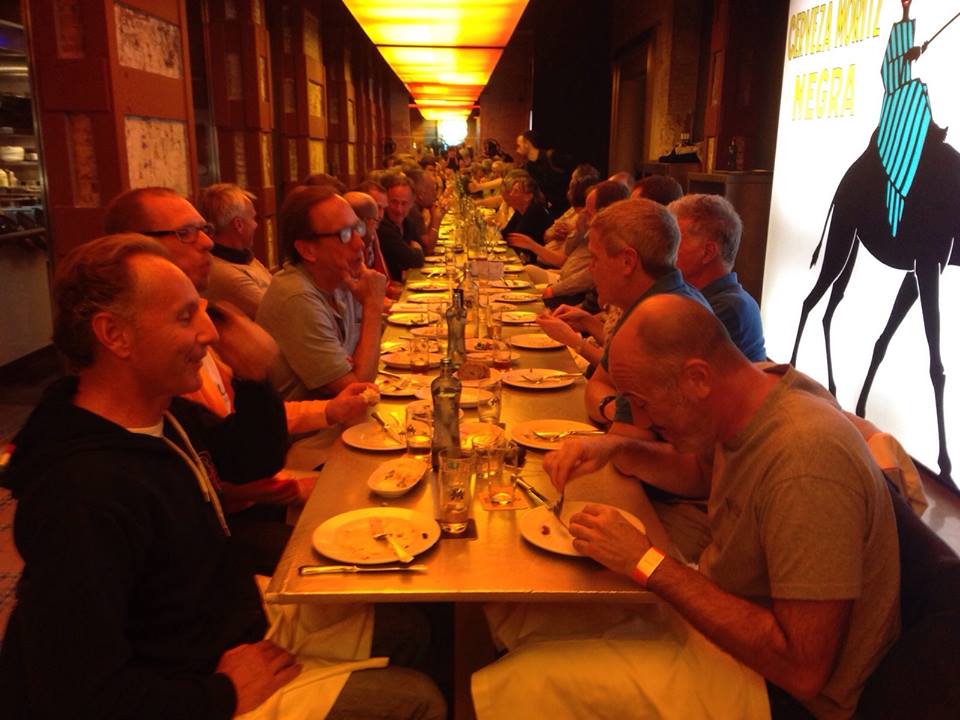 On that note, the socials were exceptional.
Sailors from each nation came together each evening to enjoy the local food and drink. Eric Aker, of Boston, USA, had travelled the furthest to compete and was quick to note the friendly and supportive nature of the fleet. He said it had been the highlight of the event for him and when presented with his bottle of wine at the end of the event, amidst the applause he shouted to his wife; 'See? Just one more reason why sailing is so great!'.
We set a class record on Saturday night when we enjoyed tapas for 47 at a brewery in Barcelona centre.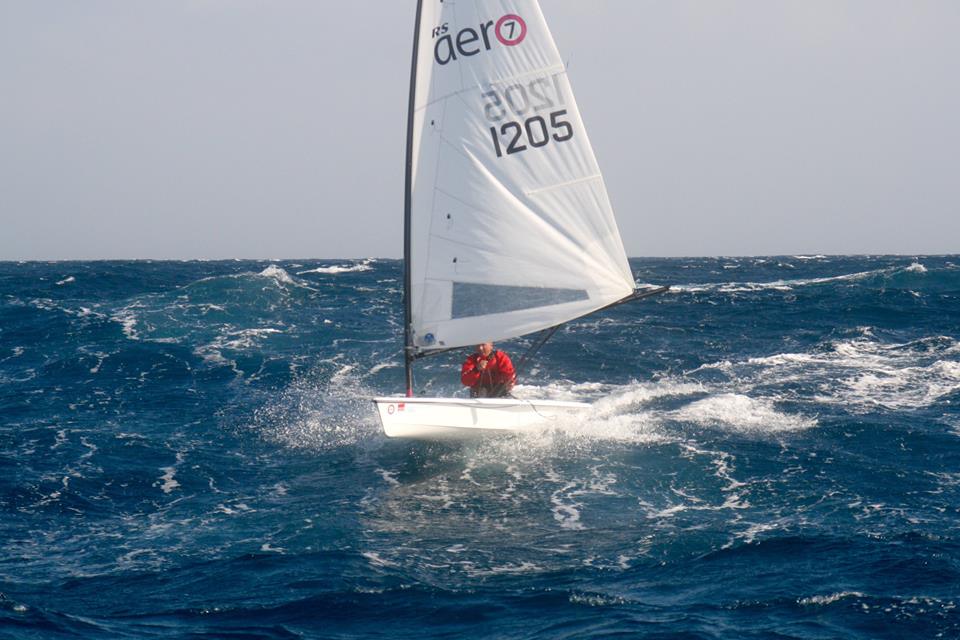 The weather gods were not on side for Sunday's racing and with strong winds, huge waves and a rocky harbour entrance, racing had to be called off.
The risky conditions didn't stop half a dozen confident sailors taking their Aeros out to the bay while spectators piled on to the RIBs to watch. In perhaps some of the most extreme conditions the RS Aero has ever been sailed, the boat came fully into its element. It was amazing to watch... and even better... we got it on camera! Watch this space.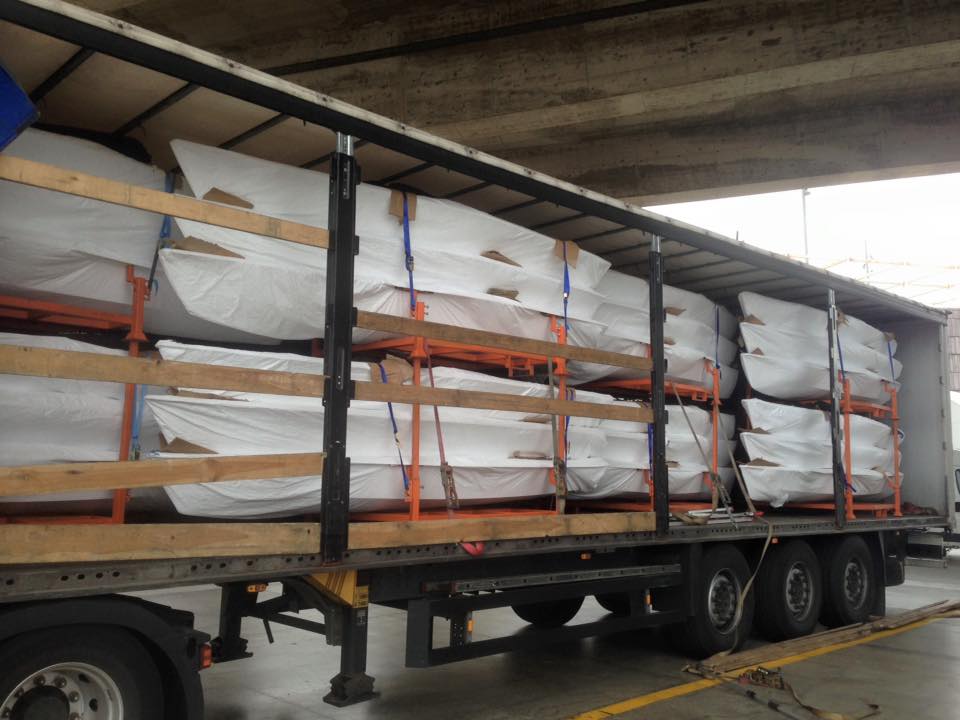 We have been honoured, in our debut Aerocup year, to have excellent sponsors on board;
EURONOX
and
OCEAN ROADS
are sister companies based in the UK and Germany respectively that specialise in logistics solutions. It was thanks to their highly efficient services and generous support that we were able to make boat transport simple and affordable.
We were also privileged to have the opportunity to showcase our sport to Mark Czerwinski of Ocean Roads and have him join the fleet on their partying. 'We're doing standard transport all the time', explained Czerwinski, 'but normally we're just at our desk. Our job is all about helping and it's great to see the result of it. It really feels like a family despite all the different countries that the boats have come from.'
While the international calendar for the RS Aero class remains to be finalised for next year, we can confirm the class will be going with the other RS classes to the infamous
Travemunde Woche in Germany for our first European Championships
. Top level fleet racing alongside the festival on shore; it's set to be bigger than anything the class has seen before!
Save the date: 25th – 29th July 2016.
Photo Galleries
on the Class website
HERE
and Facebook
HERE
.
Watch out for more great photos by SBG Films coming soon from the mountainous mediterranean seas of Big Sunday.
*there were 40 entries in total but poor Peter Craggs of York broke his toe - get well soon Peter!