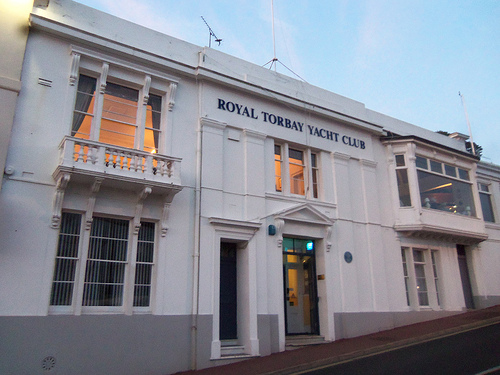 RS AERO UK NATIONAL CHAMPIONSHIPS 2016
26/10/2015 17:53:53
RS AERO UK NATIONAL CHAMPIONSHIPS 2016
Royal Torbay Yacht Club, Torquay, Devon - 2nd-5th June 2016
We are delighted to announce the venue and dates of the 2016 UK Nationals!
Following the 2015 Championship's gigantic success at Weymouth with approaching 80 entries at our first Nationals we needed to give careful consideration to dates and venue to ensure the 2016 champs will continue to build on that success, allowing as many sailors as possible to compete.
Royal Torbay have great recent success and a long history in running major championships right back to the 1948 Olympics and beyond! Their race area of Torbay is a fantastic and varied sailing water. Sheltered launching exists into the harbour down their 12m wide slipway. The clubhouse is spacious, very comfortable, enjoys views across the bay and their members are ever welcoming. The attractions of Torquay are immediately to hand whether you are an accompanying family looking for daytime activities or have remaining energy seeking late night revelry!
The earlier date stays within school holidays by being the end of the half term week, allows a nice build up to the summer European Championship and avoids any major clashes.
The current proposal is that the Championship Series will be held over 3 days Friday 3rd -Sunday 5th.
Thursday 2nd will be a Coaching day with an additional 'All Aeros' mass start one-off PY race at the end of the day for the RS Aero Challenge Cup.
Updates
HERE
in due course.