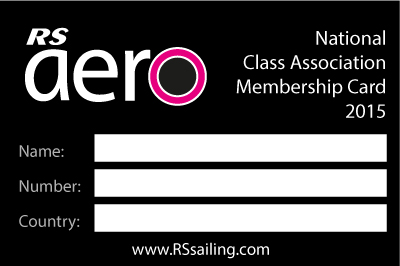 RS AERO UK CLASS ASSOCIATION MEMBERSHIP
22/07/2015 14:08:12
RS AERO UK CLASS ASSOCIATION MEMBERSHIP
Two months after releasing UK Class Membership I am delighted to confirm that we have over 50 paid up members already, thank you!
You will all be receiving your gucci Membership Cards soon, electronically from our very efficient Membership Secretary.
Whist membership is required to attend UK Class organised events I hope that at the exceptional value rate of £10.00 during the first year launch phase everyone will support the Class and its benefits by joining;
- Communication via Class Website, Class forum, Class Facebook Group
- Inclusion to the 'Everything Aero' email news bulletins
- Entry to Class Organised events
- Training and Racing programs
- Class growth support by a Class Manager
- Establishment of Class Rules & Constitution
- Online boat registration system
- includes membership of RS Aero International Class Association.