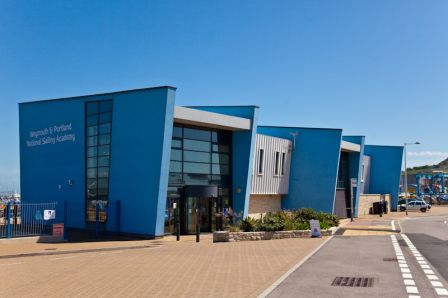 RS Aero UK National Championship and International Open 2015
27/02/2015 01:08:03
RS Aero UK National Championship and International Open 2015 WPNSA, Weymouth, UK
Saturday 29th – Monday 31st August
Following on from the launch of
RS Aerocup: Barcelona Edition
, were 16 charter boats will be made available to International entrants outside the UK, RS Sailing have made a further exciting commitment. They will generously also make those 16 charter boats available two months earlier, for the inaugural UK Nationals, to enable International visitors to compete.
Thus, the 2015 UK Nationals, set at the world renowned Olympic venue of Weymouth, shall be re-branded the
RS Aero UK National Championships and International Open 2015
with a pronounced International element.
The vast protected waters of Portland Harbour and Weymouth Bay beyond provide some of best race areas in the UK with good winds and options that improve racing and help to reduce the chance of any lost days.
Racing for three days over the August Bank Holiday weekend, 29-31 August, requires no precious annual leave to be taken and will also allow teachers and students to compete. Sharing the venue, but not a racecourse, with the RS Tera class will allow several more entries as active Tera parents continue to mobilise into Aeros rather than being left ashore!
Friday 28th is planned as a warm up training day for those who would like an extra day to hone their skills and that optional fourth day will make International travel ever more worth while.
Hopefully local countries, the French, Dutch, Belgiums and Irish, will be keen to enter with their own boats, as the lightweight Aero is easy to transport in numbers. This will then leave the charter fleet available for Internationals from further afield.
Charter boat bookings and online Entry and will open in due course - in the meantime...
To register an interest in chartering, please email;
[email protected]