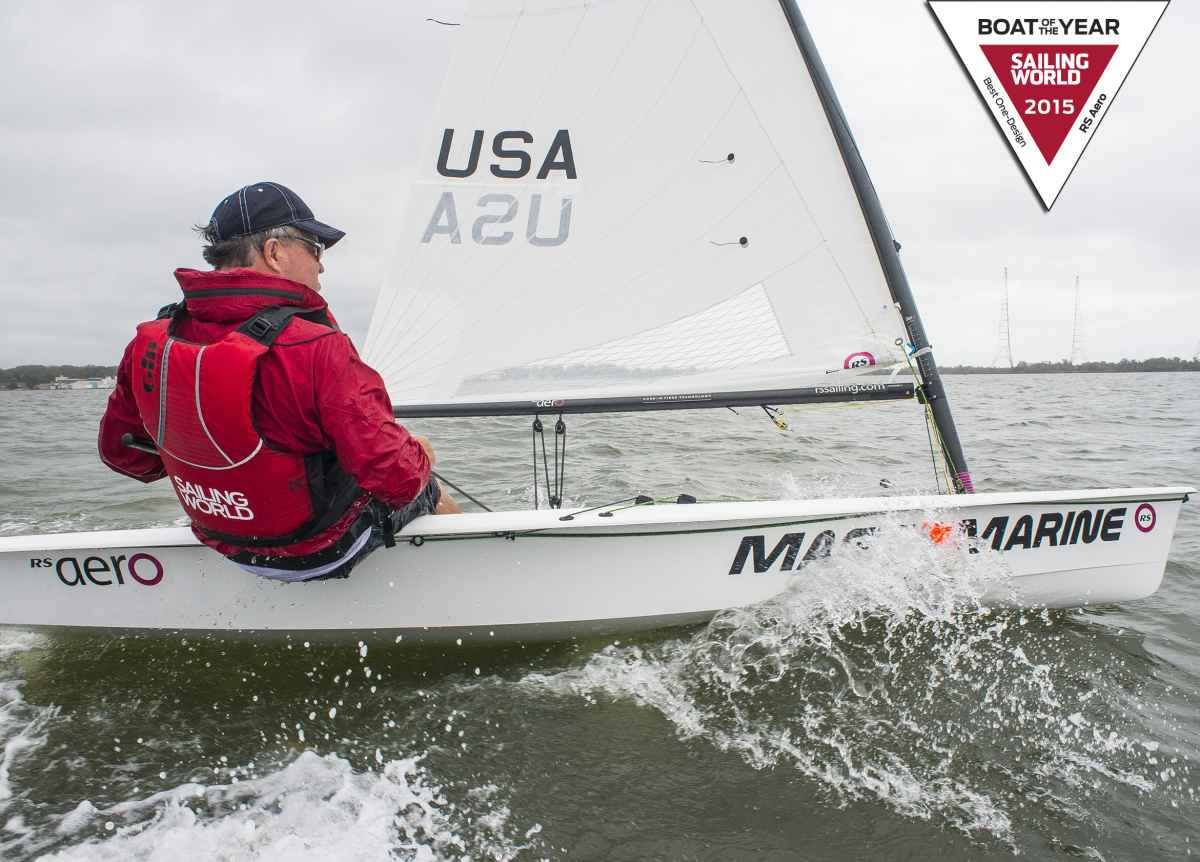 RS Aero wins Sailing World's Boat of the Year Award
19/12/2014 01:21:24
SAILING WORLD - 2015 BOAT OF THE YEAR
After Boat of the Year sailing was all said and done, and hours of roundtable debates and deliberations came to an end, five winners emerged. Our judges—sailmaker Chuck Allen, boatbuilder Tom Rich, and naval architect Greg Stewart—selected five winners that they felt were more than just new boats: they're new benchmark designs that take performance sailing to a better place.

The mission of Sailing World's Boat of the Year Awards, now more than two decades running, is to acknowledge and highlight the best in performance sailboat design, construction, and overall execution. To accomplish this enviable task each year, the editors enlist expertise from within the industry: independent experts who can see past the marketing hype and the salesmanship to validate a boat's design and performance. They painstakingly pick each nominee apart, looking beneath floorboards and behind cabinets, and running their fingers in the crevices between stringers and hulls. Then, for five days following the U.S. Sailboat Show in Annapolis, it's sails up and "see how they go."
BEST ONE-DESIGN: RS AERO
Boat of the Year judge Chuck Allen felt the RS Aero was very responsive, comfortable to hike on, and quick through the chop. Multiple rig/sail combinations allow the boat to be used across a wide range of skill and types.
The 13-foot RS Aero, said to be years in development, is a stunning singlehander that is more than comparable to the Laser. "The concept is to redefine sailing in its most simplest form," said RS Sailing's Riki Hooker. "The Aero's development was an obsession with reducing sailing weight [to 78 pounds], which effects everything else."
As with other past BOTY winners from RS, the boat was thoroughly engineered in every detail: from the paneled hull coring that makes the chine and minimizes resin pooling during construction, to simple and effective sail control leads, spar options, and tuning/numeral decals on the spars. Even the deck contours were considered to allow boats to be stacked more efficiently for travel and storage.
I
t has three sail options using different mast sections and the hull shape is sharp, modern, and fast. When it came to selecting the RS Aero as the year's best one-design, there was no debate. "The boat is impeccable and really quick," was Stewart's assessment. "We keep comparing it to the Laser, and when you're on it, it feels like one, but because it's narrower forward, it cuts through the waves better. The mast-sail combo works beautifully."
"What's cool is when you're hiking, it fits your body perfectly," said Allen of the cockpit's sidewalls. "It's very clean in the boat, so it's easy getting across."
DESIGNED FOR: One-design racing or soul sailing
BEST ATTRIBUTES: Construction quality, lightweight hull, versatile rig with multiple combinations, technical details, and price
PRICE AS TESTED: $6,940