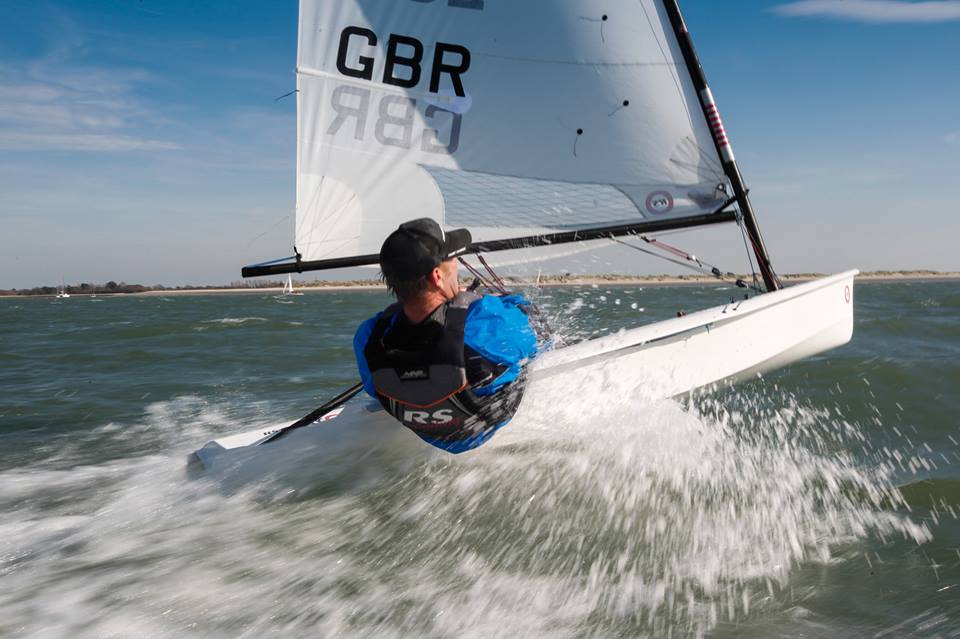 RS Aero 2015 Calendar Announced
01/12/2014 10:14:43
RS Aero 2015 Calendar Announced
by the RS Aero Class Association
Since the first production boats were delivered in July, the RS Aero Class has quickly gathered momentum and a full schedule through 2015 is planned.
RS AERO - UK NATIONAL CHAMPIONSHIPS 2015
29-31st August (Bank holiday) - Weymouth (WPNSA), Dorset
In our first year we have the fortune of being able to secure one of the UKs premier venues, Weymouth & Portland National Sailing Academy, hosts to the 2012 Olympic Games. Racing for three days over the Bank Holiday weekend requires no precious annual leave to be taken and the fast growing Aero5 youth fleet will be able to join the adults.
RS AERO - UK SERIES 2015
16th May - Chelmarsh SC, Kidderminster
13/14th June - Lymington Town SC, Hampshire
29-31st August - Weymouth, WPNSA (2015 National Champs)
10th October - Bowmoor SC, Swindon (2015 Inland Champs)
4 events, best 2 to count
RS AERO - WINTER CHAMPIONSHIPS 2015
3rd January - The Oxford Blue, Oxford SC, Farmoor
RS AERO - WINTER SERIES 2015
27th December - Brass Monkey, Yorkshire Dales SC
28th December - Grafham Grand Prix, Grafham Water SC
3rd January - Oxford Blue, Oxford SC (also Winter Champs)
10th January - Bloody Mary, Queen Mary SC
24th January - Steve Nicholson Trophy, Northampton SC
15th February - Bowmoor SC, Swindon
6 events, best 2 to count of which at least 1 counter must be either the Winter Champs at Oxford (3rd Jan) or the finale Bowmoor (15th Feb). Therefore by attending your local event and one other it is possible to qualify - but the more you do the better chance you have! These events are all part of the SAIL-JUICE series with the exception of the grand finale at Bowmoor on the 15th Feb
COWES DINGHY WEEK
1-5th August - Joining Gurnard SC's established RS Aero fleet for this summer regatta classic!
RS AERO 'LIFT-OFF' EVENTS
An introduction, coaching, racing and demo-ing for club fleets and their neighbours.
These events have already proven very popular at Bowmoor SC and Chelmarsh SC recently with a total of 36 sailors involved. Further dates are already booked in with more to follow;
17/18th January - Chew Valley SC
March - Lymington Town SC
2/3rd May - Bewl Valley SC
These events are open to club members, visiting Aeros and those interested in the Class. To reserve a space or to book a slot on a demo boat find the necessary contact details via the class website's events page. When your club fleet reaches about 5 boats, organize your 'Lift-Off' event via the Class Association.
RS AERO 5 - SQUAD WEEKENDS
5 winter weekends have been scheduled in conjunction with the established RS Tera Class squad. After a very successful first weekend at Queen Mary the squad has already near doubled from 5 to 9 young sailors with four more new boats being delivered to Hayling this coming weekend. The Hayling Aero fleet will also join us for a series of short coached races on the Sunday, together with several included Tera/Aero parents who have Aeros! The remaining 4 weekends are;
6/7th December - Hayling Island SC
31st January/1st February - Oxford SC, Farmoor
21/22nd February - Northampton SC
14/15th March - Burton SC, Derbyshire
Enquiries regards squad and places to Lucy Jameson;
[email protected]
RS AERO - EUROCUP
It's a nice idea. Stay tuned…
Full information
on all the above events can be found on the Class
Association website events page at;
CLASS ASSOCIATION COMMITTEE
The main posts of the Class Association Committee are now filled with Peter Townend of the new Chelmarsh fleet stepping up as the inaugural Class Chairman. Club Fleet Captains are volunteering as new Aero clubs are established and International Reps will complete the organizational structure as the Aero continues to stretch out to new countries.