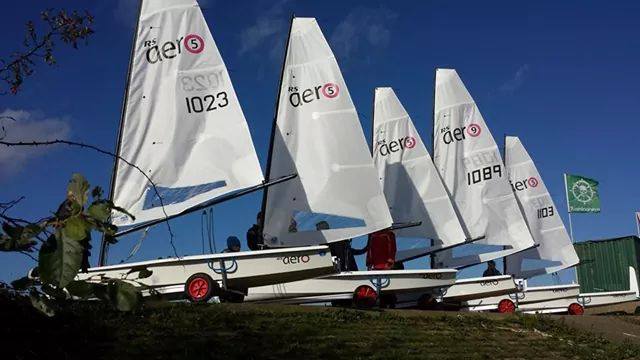 RS Aero 5 Squad Training programme
27/10/2014 10:56:15
The first UK RS Aero 5 National Squad Training programme will start in November, with five weekends scheduled between then and March. Organised in collaboration with the established RS Tera programme to dovetail with their squad events, the Aero 5 offers the perfect development pathway. Training will be run by Peter Barton, a top coach as well as the Aero Class Manager.
Youth Squad Training Schedule:
November 1/2 – Queen Mary SC
December 6/7 – Hayling Island SC
January 31/February 1 – Oxford SC
February 21/22 – Northampton SC
March 14/15 – Burton SC
New Aeros are currently being delivered at the rate of ten boats per week, with this volume scheduled to increase even further very shortly. Nevertheless, with so many Aeros on order, many sailors will not have received their boat in time for the Squad Training and the numbers will initially be bolstered by RS Sailing's demo boats. As new boats are delivered the demo boats may become available to a waiting list.
Priority for places will be for juniors sailing RS Aero 5s. In its infancy, if places remain the weekends will be opened up to youths with larger Aero rigs, parents of attending Aero / Tera sailors and local adults – in that priority order.
For more information about RS Aero Squad Training, please contact Peter Barton –
[email protected]
and watch the events page at
www.rsaerosailing.org
for updates as full details are formalised for each individual weekend.