Yorkshire Dales Brass Monkey (SailJuice) - Yorkshire Dales, UK
Enter
Online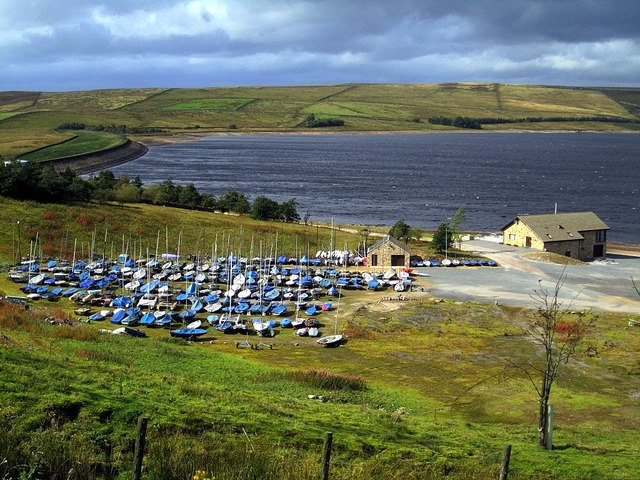 Yorkshire Dales Brass MonkeyYorkshire Dales SCWednesday 27th Dec
Selden SailJuice Winter Series
Selden SailJuice Winter Series has doubled up two events again this year with simultaneous events taking place with Yorkshire Dales' Brass Monkey and Burghfield's Breezer. This will reduce competitors' motorway miles during the darkest time of year and increase participation on the day cumulatively.
At Yorkshire Dales SC you can experience the delights of sailing on the biggest inland water in Yorkshire framed by the majestic backdrop of the moors. For keen racers and aspiring young sailors the SailJuice Series is invaluable, providing focus with a year round calendar and big fleet race experience. Two handicap races are planned, with a nice lunch break. The fleets are split, so the RS Aeros will be on a start line with a similar speed and type of boats.
Festive cheer, underfloor heating, panoramic windows and superb catering all add to the splendour, and all at great value. Unique to this event is the inclusion of teas and coffees, lunch and after sailing nibbles for all competitors within the entry fee!
Entry Fee:
£25 includes lunch, tea, coffee, after racing punch and nibbles! (£5 discount to club members)
Registration:
from 09:00
Briefing:
10:00
First Start:
11:00
Format:
Two PY races
These winter events are popular and do get booked up in advance so get your entries in now!
Selden SailJuice UK Winter Series 2023/24;

Fernhurst Books Draycote Dash, Draycote Water Sailing Club - 18 & 19 November 2023
Datchet Flyer, Datchet Water Sailing Club - 9 & 10 December 2023
Yorkshire Dales Brass Monkey, Yorkshire Dales Sailing Club - 27 December 2023
Gill Grafham Grand Prix, Grafham Water Sailing Club - 30 December 2023
Bloody Mary, Queen Mary Sailing Club - 6 January 2024
King George Gallop, King George Sailing Club - 20 January 2024
John Merricks Tiger Trophy, Rutland Sailing Club - 3 & 4 February 2024
Oxford Blue, Oxford Sailing Club - 17 February 2024
Prizegiving at RYA Dinghy & Watersports Show, Farnborough - 24 February 2024

Photos: Paul Hargreaves
Yorkshire Dales SC
Grimwith Reservoir, Hebden, Skipton BD23 5ED
Contact:
Tel:
Email
Website:
http://www.yorkshiredales.sc/
Directions to the club can be found on: