UK Youth Champs and Winter Training - Bowmoor SC, Swindon, UK
Enter
Online
Entry
List
UK Youth Champs and Winter Training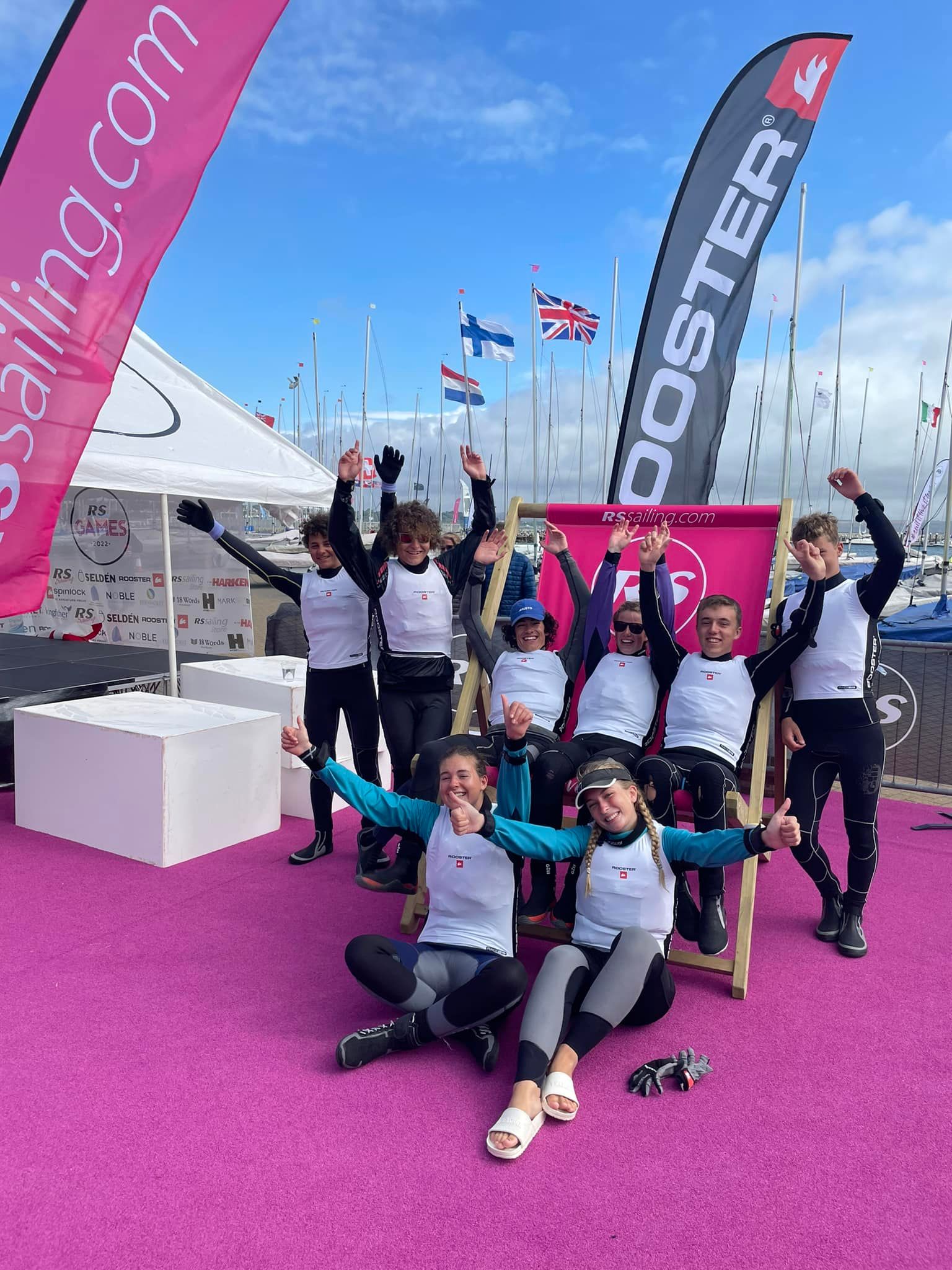 Bowmor SC, Swindon
1/2nd April
Supported by Rooster


Topic:
Saturday - Summary of the Series - Putting it all together!
Sunday: RS Aero UK Youth Champs 2023
Coaches: Sammy IJ + Andrew Frost

Bowmoor is home to some of the country's finestly cunning sailors, all programmed to sail intuitively, piecing together the many shifts and gusts like a 5000 piece jigsaw! If you can saill well at Bowmoor you can sail well anywhere (well at least in flat water!).

Saturday 2nd April will be a series summary training day, possibly followed by dinner and a party (TBC!).
Sunday 1st April will be the 2023 RS Aero UK Youth Champs (entry fee included for series entrants).

--------------------------------------------------------------------------------
THANKS to Sammy Isaacs-Johnson for putting together another fantastic programme for the Youth Team Winter Training! Here are the details from Sammy;

THE OVERVIEW
In 2022 the RS Aero UK Youth Team is going through a transformation! With a whole new set of locations, elite coaches, a busy social program and a whole new set of locations across the country! A HUGE shout out to the re-investment from the RS Aero UK Class Association to make the UK Youth Team more accessible and affordable to all.

THE LOCATIONS
The RS Aero Youth Team 2022/23 will be visiting 7 different locations over 7 months across highly RS Aero populated areas of the country. A mix of coastal and inland venues will allow sailors to develop skills for all types of sailing.

THE SCHEDULE
15/16th October - Lymington Town SC, Hants
26/27th November - Lee on Solent SC, Hants
10/11th December - Burghfield SC, Berks
21/22nd January - Draycote WSC, Rugby
11/12th February - Paignton SC, Devon
11/12th March - Hayling Island SC, Hants
1/2nd* April - Bowmoor SC, nr Swindon
*The final day, Sunday 2nd April at Bowmoor SC will be the 2023 RS Aero UK Youth Champs (entry fee included for series entrants), after a series summary training day on the Saturday.

THE PROGRAM
Each weekend will have a topic that will form a focus for the Team. The sessions will be a mixture of boat handling skills, racing tactics and much more - with the goal to build up to a summer of Championship racing.

THE COACHES
Over the last few years the class has built strong bonds with two coaches. Sammy IJ and George Cousins will continue to lead the Team in 2022/23 with the assistance of elite coaches from across the UK.
Past World & National RS Aero 7 Champion Sam Whaley, top young RS Aero 7 talent Jack Miller and past RS Aero 5 World and National Champion Andrew Frost. Plus others TBC.
These elite specialist coaches will attend each weekend and give insight into their specific strengths to the 2022/23 Team.

THE COST
For the 2022/23 Team we have added new top locations to our existing top locations. You would think this would mean a price increase? We have been incredibly fortunate for 2022/23 to gain some EPIC re-investment funding from the RS Aero UK Class Association to support the 2022/23 season, resulting in the cost actually going down! The cost for the 7 weekends training will be just £550 per sailor.

SIGN UP!
Whole Series - Enter the whole 7 weekend series at the discounted £550 rate via the whole Series Event Page.
Weekends - It is possible to enter individual weekends for £110 each. Full Details of each individual weekend are on the RS Aero UK Events List with Online Entry via the pink box at the top of the page.



ROOSTER KIT -
Thanks to Rooster's support of the UK Youth Team, providing a range of
RS Aero UK Youth Team Rooster Custom Kit
with a whopping 40% discount code that all the UK Youth Team full Winter Series entrants will receive. There is also a 10% discount code for the rest of the RS Aero custom kit range at
RS Aero Rooster Custom Kit
range. Check it all out via the links!
FACEBOOK -
The 'Rooster RS Aero UK Youth Team' Facebook group (private) can be joined
HERE
.
Bowmoor SC
Coln Park Lake, A417, Lechdale, Swindon, GL7 3DT
Contact: Charlie Sansom
Tel:
Email
Website:
https://bowmoor.com/
Directions
Bowmoor Sailing Club entrance is on the south side of the A417 Cirencester to Lechdale road approximately 1.9 miles west of Lechdale town centre and 2 miles east of Fairford town centre. The entrance is signposted to Hanson, Coln Park Residential and Bowmoor Sailing Club. After leaving the main road turn sharp right along the lane to the clubhouse. There is plenty of parking space.
The nearest postcode is GL7 3DT, which is a little east of the entrance.