RS Aero UK Winter Championships at The Oxford Blue (SailJuice) - Oxford, UK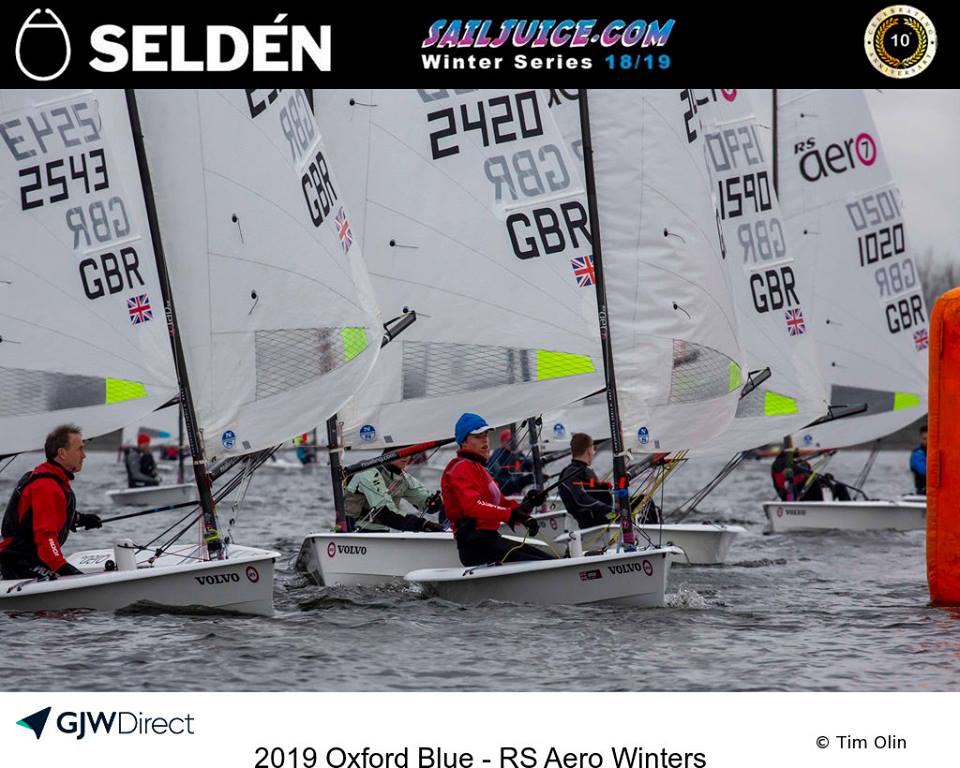 RS Aero UK Winter Championships at
The Oxford Blue
Oxford Sailing Club, Farmoor
Saturday 19th February
Selden SailJuice Winter Series
The RS Aeros will once again include the Oxford Blue as our UK Winter Championship with a great day of racing in a central location.
The Oxford Blue will f
orm part
the
RS Aero UK Winter Series and
the national Selden SailJuice Winter Series.
For keen racers and aspiring young sailors the SailJuice Series is invaluable, providing focus with a year round calendar with big fleet race experience.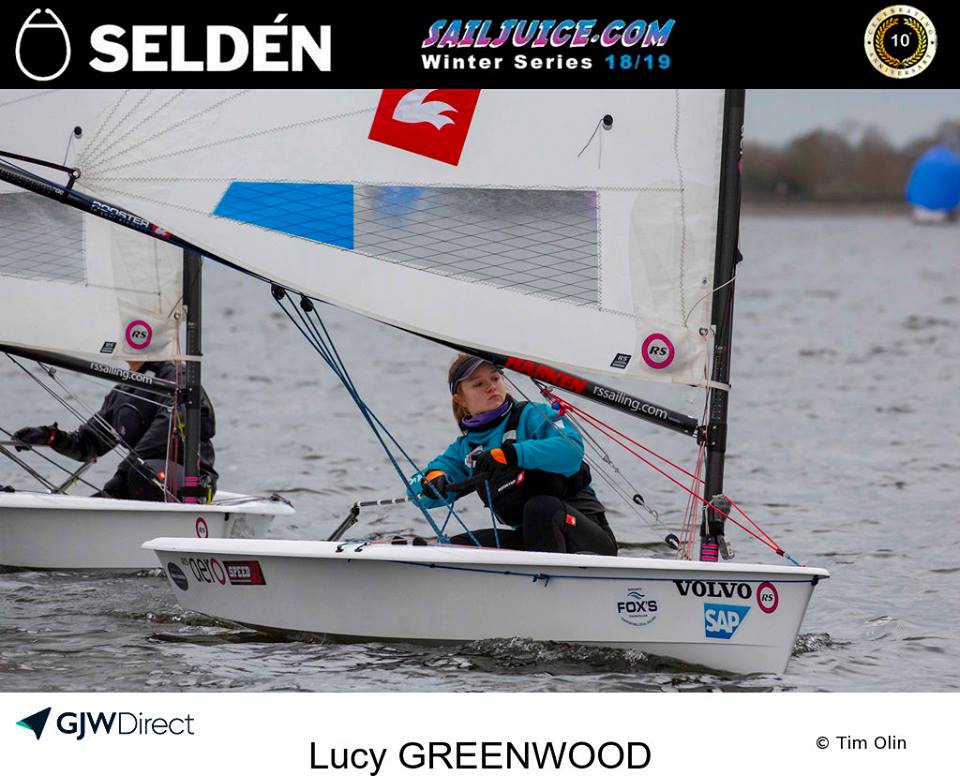 Registration:
Briefing:
First Start:
Format: 3 handicap races, back to back
Entry Fee:
These winter events do get booked up in advance so pop your entries in early!
Oxford is a very central location. The handicap fleets are split, so we are on a startline with similar speed boats. Average lap racing is used minimising waiting time in between races. The 150 boat mixed class entry is
scored on one results sheet making for an intriguing PY challenge!

The 3 race format provides a good day's racing - the perfect spring board from which to launch your new season!
In
2017
,
2018 & 2019
we have had a tremendous entry of 40-50 RS Aeros enjoying this early season event, providing
great Class racing in addition to the whopping mixed fleet overall PY challenge
!
Come and join the fleet for an awesome start to the 2021 season!
Scoring Explained
- The Oxford Blue is scored overall on average lap time PYs with around 150 dinghies on the score sheet!
- The RS Aero UK Winter Series will take the scores of the RS Aeros in the order they finish amongst the RS Aeros in the Oxford Blue.
- The RS Aero UK Winter Champs will score the RS Aeros using the extracted RS Aero positions they finish in each race amongst the RS Aeros, to achieve a purer overall RS Aero result.
The prize giving for the RS Aero UK Winter Champs will take place at a later date.
Oxford SC
Farmoor Reservoir, Farmoor, Oxford. OX2 9NS
Contact:
Tel: 01865 863201
Website:
http://www.oxfordsailingclub.com/
Directions:
http://www.oxfordsailing.club/contact