UK Youth Team Winter Training - Royal Torbay YC, Devon, UK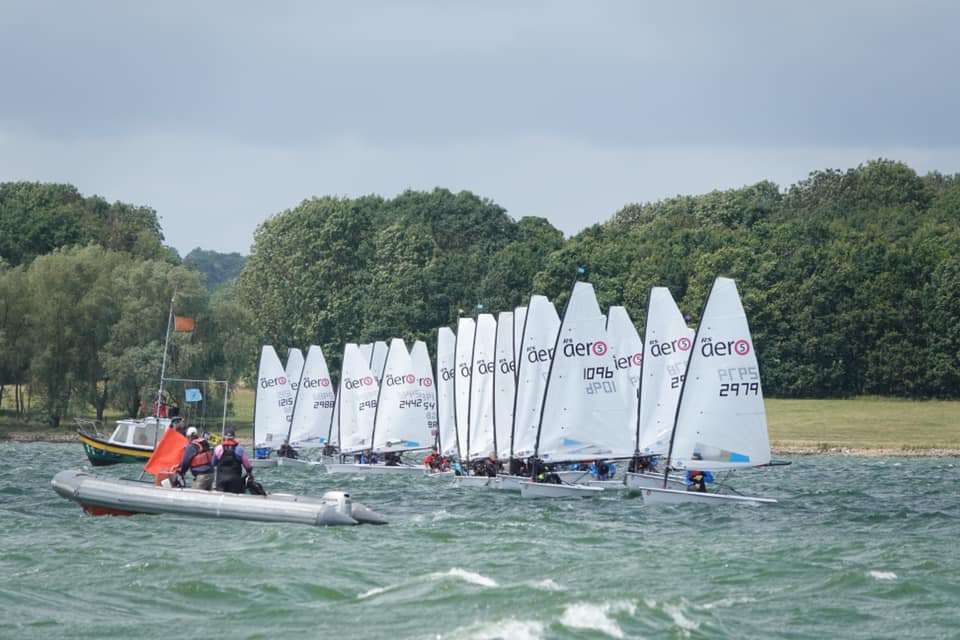 UK Youth Team Winter Training
Royal Torbay YC, Devon, UK
15th April
RS AERO UK YOUTH TEAM 2020/2021
Supported by
Rooster
*ADDED* to replace a cancelled day.

For the winter season of 2020/21 the RS Aero UK Youth Team winter training programme has evolved with regionalisation, together with several overall UK Youth Team events.

The UK Youth Team winter training programme is;
- Burghfield SC, 26/27th Sep
- Burghfield & Paignton, 14/15th Nov
- Hayling Island SC, 12/13th Dec
- Bloody Mary*, Queen Mary SC (Sat) & Burghfield (Sun), 9/10th Jan (CANCELLED)
- Burghfield SC, 30/31st Jan (CANCELLED)
- Oxford Blue*, Oxford SC, Sat 13th Feb & training on Sun 14th (TRAINING CANCELLED)
- Hayling & Paignton, 6/7th March
- Burghfield SC (Open* on Sat, Training on Sun), 20/21st March
- Paignton SC, 10/11th April (ADDED)
- Royal Torbay YC, 15th April (16th open to all)
(ADDED)
Some sessions are National whilst others are regionalised in the Southeast, Southwest and in the Midlands/North as required. The addition of regionalisation will save hours and expense in the car this winter, together with helping to achieve a safe socially distanced and hygienic environment at our host clubs. See the UK events list for full details.

Additionally, we have a virtual programme set up to enable all our youth sailors to access fantastic coaching during the difficult lockdown periods.
*Those who have signed up in advance to the whole programme have their entry fees the Bloody Mary, Oxford Blue and Burghfield Open (20March) included!
As it is an extraordinary year, entry per weekend is also possible at £110 or per day at £60.
Thanks to Ben Rolfe for setting up another excellent programme for the Youth Team under more demanding circumstances than the past. Queries and late applications can be emailed to Ben
HERE
.

Rooster Kit -
Thanks to Rooster's support of the UK Youth Team, providing a range of
RS Aero UK Youth Team Rooster Custom Kit
with a whopping 40% discount code that all UK Youth Team team members have received. There is also a 10% discount code for the rest of the RS Aero custom kit range here
RS Aero Rooster Custom Kit
. Check it all out via the links!
Facebook -
The 'Rooster RS Aero UK Youth Team 2019/20' Facebook group (private) can be joined
HERE
.
Royal Torbay YC
12 Beacon Terrace, Torquay, TQ1 2BH
Contact: Club Office
Tel: 01803 292006
Email
Website:
http://www.rtyc.org/
For the family - things to do and places to visit; http://www.englishriviera.co.uk
Directions - Royal Torbay YC is on the hill of Beacon Terrace on the east side of Torquay Harbour, postcode TQ1 2BH. Sat Nav users beware that a new Torquay dual carriageway link has been completed so focus on road signs rather than a non updated sat nav for the last few miles!
Deliver boats to the harbour wall (east side). Unload and then park in one of the the nearby car parks. It may be necessary to take trailers elsewhere.
Accommodation Torbay has an unrivalled selection of accommodation. There is an abundance of B&B's, budget, three-star and four-star hotels, many of which have views overlooking Torbay. The Torbay Tourist Board will be pleased to assist you with accommodation queries at http://www.englishriviera.co.uk and on 01803 296 296
Camping, Campervans an Caravans spaces may be available a Torquay Cricket Club (The Rec Ground, Seafront TQ2 6NX) 0.7mile from Torquay Harbour. It is a nice walk, scoot or cycle along the sea front.
Water tap and toilet facilities. Bar, catering and elecricity when TQCC is open.
Enquire via Royal Torbay YC
Nearest official campsite is
Manor Farm,
a short drive away (tents only).
View Larger Map