RS Aero UK Open and National Championship 2020 - Eastbourne Sovereign SC, East Sussex, UK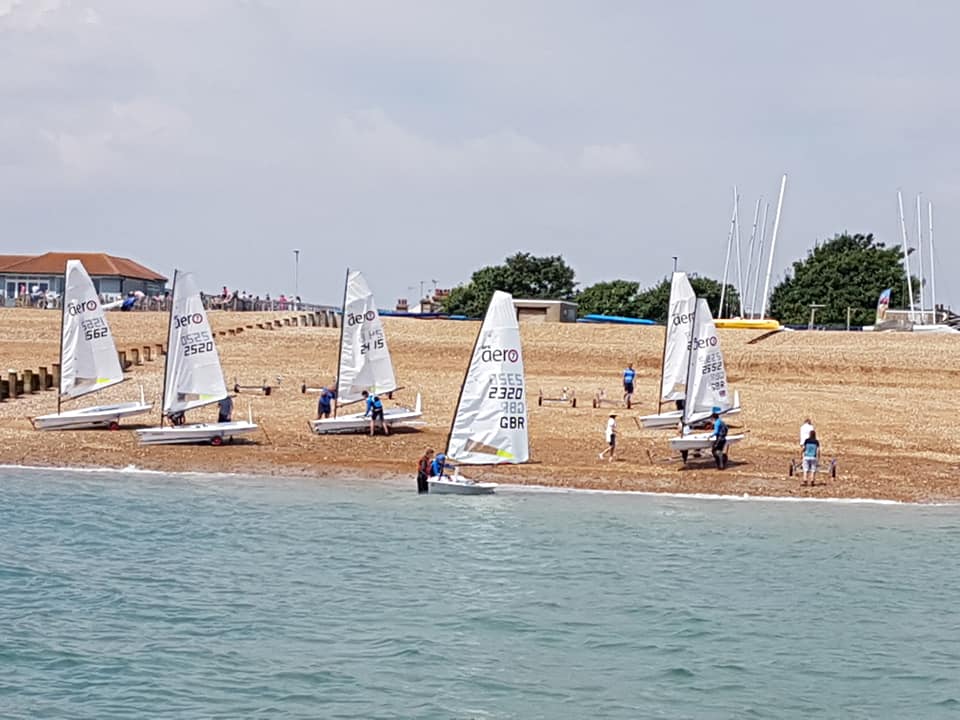 RS Aero UK Open and National Championship 2020
Eastbourne Sovereign SC, East Sussex
Fri 28th - Mon 31st Aug
***WE ARE ON! - Update 7th July***
The Exec Committee at Eastbourne Sovereign SC have given their approval to proceed with our championship and the Championship Committee has worked hard to form a plan as to how it may take place safely and within the evolving restrictions.
KEY POINTS
We will drop the 'European' title. Although the quarantine for international visitors is set to largely be gone by then it still effects a few key European nations. We will be delighted to have international visitors attend, but we felt this summer that an international championship is a little too ambitious.
Entries limited to 100 RS Aeros, accepted in order of valid paid entry from Class members.
Racing now 4 days - Fri 28th to Mon 31st (Monday is the UK bank holiday!)
We are not limited by numbers of RS Aeros whilst afloat.
Ashore the overall fleet will be divided for launching, food service, RS Chillaxation Zone seating etc. to adhere to gathering restrictions, stay safely distanced and hygienic
Club changing rooms will not be available so for that there is your accommodation, the large beach or by your car. Fresh water rinse downs are available by hose. Get your changing robe ordered now - this is set to be an outdoors championship! There will be well managed toilet facilities.
Eastbourne Sovereign Sailing Club, the RS Aero Class and RS Sailing are committed to working out and delivering a top plan together, for excellent racing and as comfortable and social a time ashore as possible!
Expect an outdoors RS Cool Hub, like the RS Games!
Watch out for Online Entry opening on the RS Aero website and NoR posted during the next day or so - BE READY!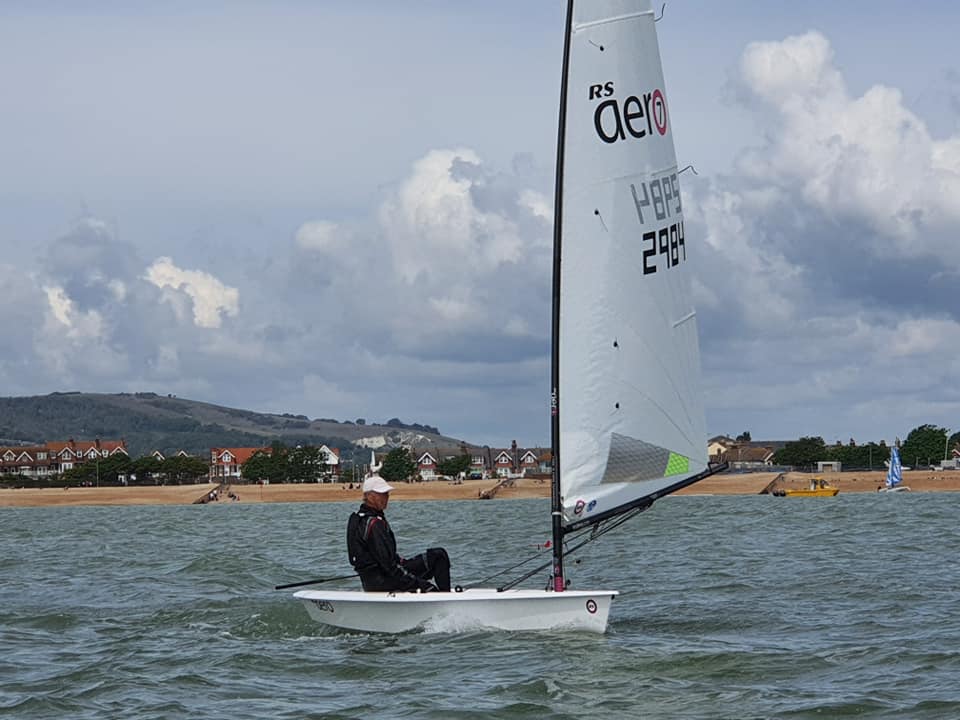 The RS Aero UK Open and National Championship 2020 visits the UK's south coast, hosted by Eastbourne Sovereign Sailing Club at their wonderful beach front location in East Sussex.
Eastbourne is a lovely seaside town just to the east of Beachy Head
and home to some of the best sea sailing on the
south coast.
International visitors will benefit from the close proximity to the ferry ports and the channel tunnel, together with Gatwick Airport nearby with train link to the coast for International charterers.
The clubhouse is idyllically situated with its large terrace overlooking the beach. There are good facilities, a welcoming membership and w
e enjoyed a lovely open meeting her in
2018
.
With five new RS Aeros delivered to the club last summer the local RS Aero fleet is going from strength to strength!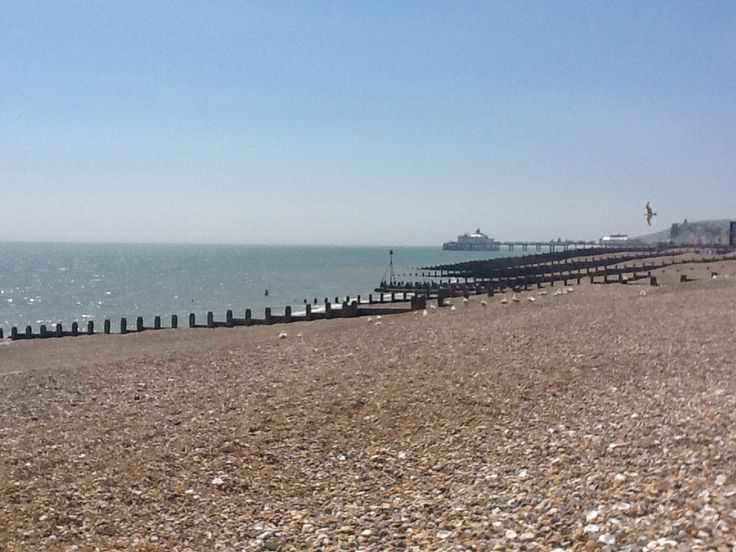 The Championship will be held from Friday 28th to Monday
31st August (to include the bank holiday Monday). So, little holiday required to compete!
Eastbourne Sovereign SC are hugely excited and look forward to welcoming the RS Aero UK Class and international visitors in August. They are gearing up,
preparing for good numbers and
confident of delivering a Championship to remember!
Online Entry: Via the pink box above (when available in early July)
Entry Fee: £150
Entry Limit: 100 boats, accepted in order of valid paid entries from Class Members. Entry closes after Fri 14th Aug
First Race:
Friday 28th,
13:00, then subsequent days are set to start at 11:00
Schedule: Up to 10 races
Socials: Included in the Entry Fee are the Commodore's Reception on Friday and the Saturday Dinner. Guest Dinner Tickets for Saturday can be bought during online entry. A full catering and meal service will be available at ESSC throughout the event.
Masters Title (55+):
Only the first 2 races of each day will count towards the Master's title.
NOR:
On the ESSC event website
HERE (when available)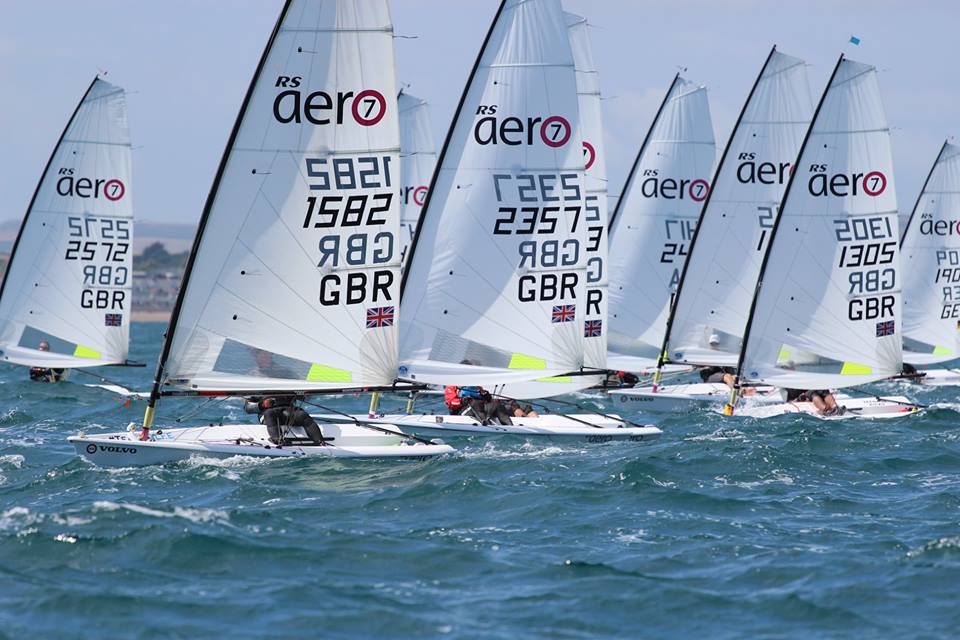 Accommodation
Eastbourne has an abundance of seaside holiday accommodation. It may be worth seeking accommodation close to the Club for your changing and shower facilities. A list of 150 accommodations within about 2 miles of the club can be found via www.booking.com
HERE
.
Charter RS Aeros -
RS Sailing are able to offer a limited number of charter RS Aeros at this event. The price will be £400 and they can be booked with RS Sailing by emailing Lucy Jameson;
[email protected]
Please take time to read the 'Charter Guide' and 'Charter Boat FAQ' in the drop down menu
HERE
and be sure to book whilst availability lasts.
COVID19
- Competitors should consider Government guidance and clinically vulnerable individuals should consider whether their personal circumstances are conducive to taking part in the event.
- The event will be run inline with the UK Governments regulations and RYA guidance in affect at the time of the event.
- Guidance will be published on the club website and regatta notice board.
- Competitors must adhere to all guidance and signage from the OA.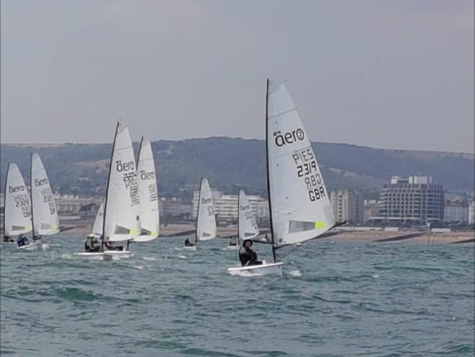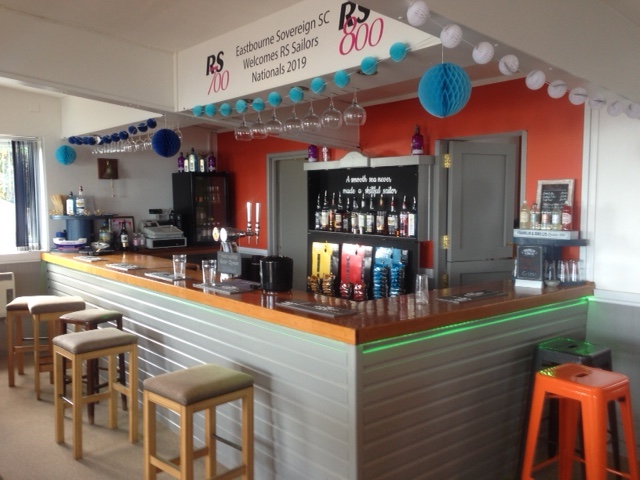 Eastbourne Sovereign SC
Royal Parade, Eastbourne, East Sussex BN22 7AA
Contact:
Tel: 01323 720 715
Email:
Website:
http://www.sailing-at-eastbourne.co.uk/
View Larger Map