Lipno Regatta, Cerna v Posumavi, Czech Republic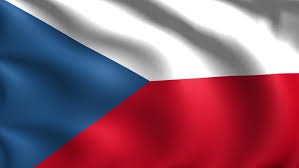 Lipno Regatta
Cerna v Posumavi, Lipno
Czech RepublicCerna v Posumavi YC, Lipno Lake, Czech Republic
Cerna v Posumavi 38223, Lipno Lake, Czech Republic
Contact: Vaclav Brabec
Tel: +420603570367
Email:
[email protected]
Website:
http://www.crowncup.cz
Travel
The nearest airport is Linz, Austria, which is an 80 minute drive.

Accommodation
Camping at the club - there are possibilities to pitch a tent or park your campvan. There is no fee for a place, just for the electricity. This is payable at the event.
Camp Jestrabi 'over the club wall' offers apartments and cabins at the lakeside. There are also possibilities for camping or camper vans.
Hotel Racek is the best option for accommodation in nice appartements overlooking at the lake next to the club. Just 2 minutes walk and with Sauna and glorious restaurant!
Hotel Jestrabi close by, comfortable, on the lakeshore.