Seabrook Summer Solstice - Houston, Texas, USA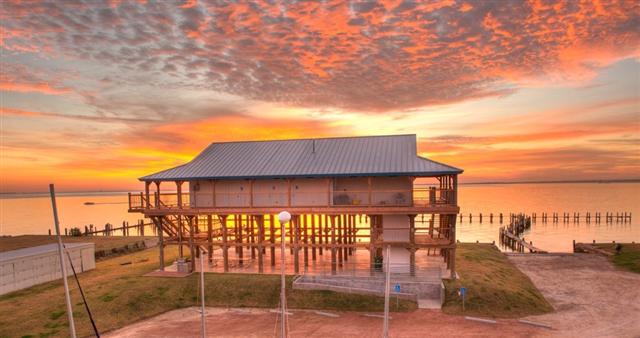 Seabrook Summer Solstice
Seabrook Sailing Club, Houston, Texas

June 22/23
Texas RS Aero co-ordinator Ash Beatty reports;
"Great place to sail. I've been sailing regattas there since 1973. Come try out the RS Aero in the Galveston Bay chop! Normally this regatta has great breezes. 10-15knts in the morning could build to 20knts in the afternoon."
Seabrook SC, Houston, TX
1010 Todville Rd, Seabrook, Houston, TX 77586, USA
Contact:
Tel:
Email:
[email protected]
Website:
http://www.seabrooksailingclub.org
In 2010, Seabrook Sailing Club completed construction of its new clubhouse, "The Gerloff Building", named after a founding family. The prior clubhouse, built after Hurricane Carla in 1962, was destroyed by Hurricane Ike in 2008. The new clubhouse is a significant upgrade in strength, function, and style.
To weather future storms, the structure is designed to withstand 130 mile per hour winds and includes hurricane windows across the entire bay side. The ground around the clubhouse was raised 5 feet and the floor of the clubhouse is perched 25 feet above sea level, high enough to remain above most hurricane storm surges. The pilings supporting the clubhouse are massive round timbers, which research has shown resist and withstand hurricane forces better than square timbers.