RS Aero European Championships 2019 - Malcesine, Garda, Italy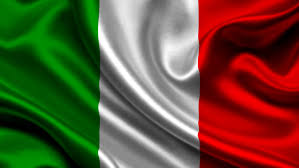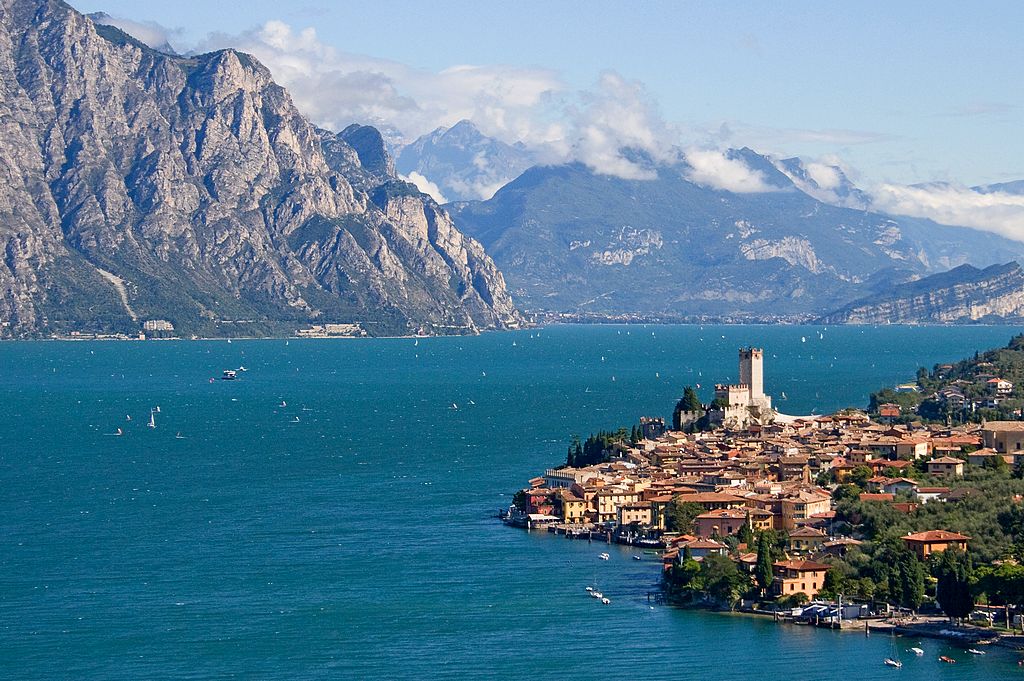 RS Aero European Championship
Fraglia Vela Malcesine, Garda, Italy
17-23 August 2019
Fraglia Vela Malcesine, Lake Garda, will host the 2nd RS Aero Europeans in 2019 after Travemunde, Germany hosted the 1st in 2016. As the 2019 World Championships are at the end of the year in Australia, we have a good opportunity for another summer Europeans!
For a special event and by popular demand we visit one of Europe's prime meccas of sail sports on the wonderful Italian Lakes where we can b
uild on the success of our previous two visits.
Whet your appetite - check out the movies, reports and photos from the
2016
and
2017
RS Aerocups
at
Garda.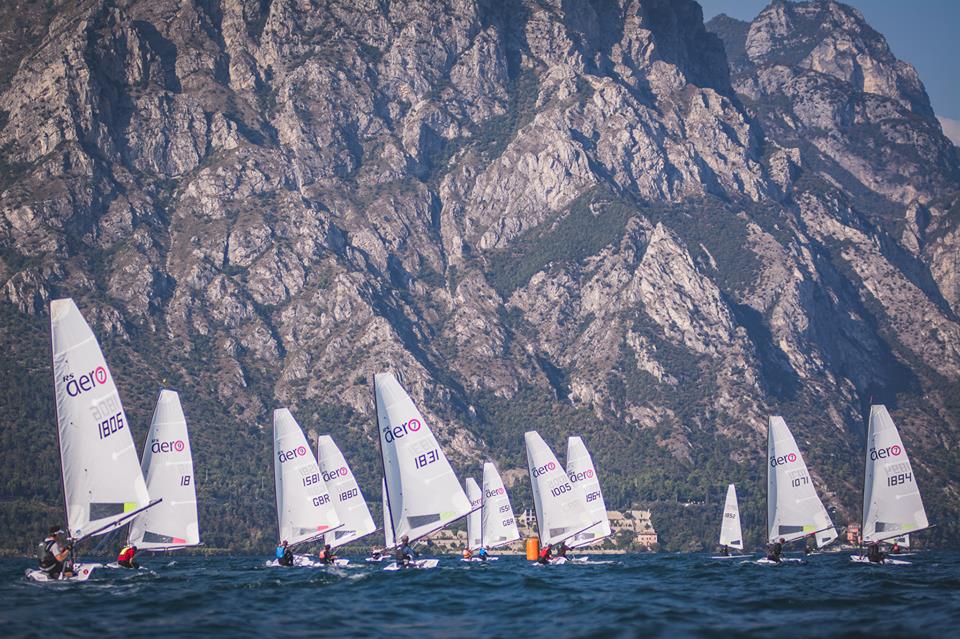 Championship racing will be 5 days, Monday 19th - Friday 23rd August 2019. The 17th & 18th will be for registration, measurement, practice and acclimatisation!
We will not plan a lay day but one or two early starts, racing in the stronger morning breeze descending from the mountains will add variety to the racing and allow for a part lay day mid week if we are finished by late morning. Time for touristing and partners/families!
Daily Pasta Parties will be included after racing, with Daily Awards and Top-Tips from the day's leaders in each fleet, sitting in FV Malcesine's patio bar, looking across the lake to the towering cliffs opposite - not to be missed!
In addition to the usual warming Opening Ceremony and final Closing Ceremony, FV Malcesine will lay on a mid week Championship Dinner from their exquisite premises.
Malcesine, Lake Garda
Lake Garda is the largest lake in Italy, and Malcesine lies on the eastern shore towards the narrow and mountainous northern end, often compared to a fiord. Fraglia Vela Malcesine is situated on the doorstep of paradise, racing in the thermal breezes on the infamous fresh waters of Lake Garda, underneath the dramatic mountainous backdrop.
The stylish clubhouse, space and easy launching,
all serve to provide a perfectly memorable stay.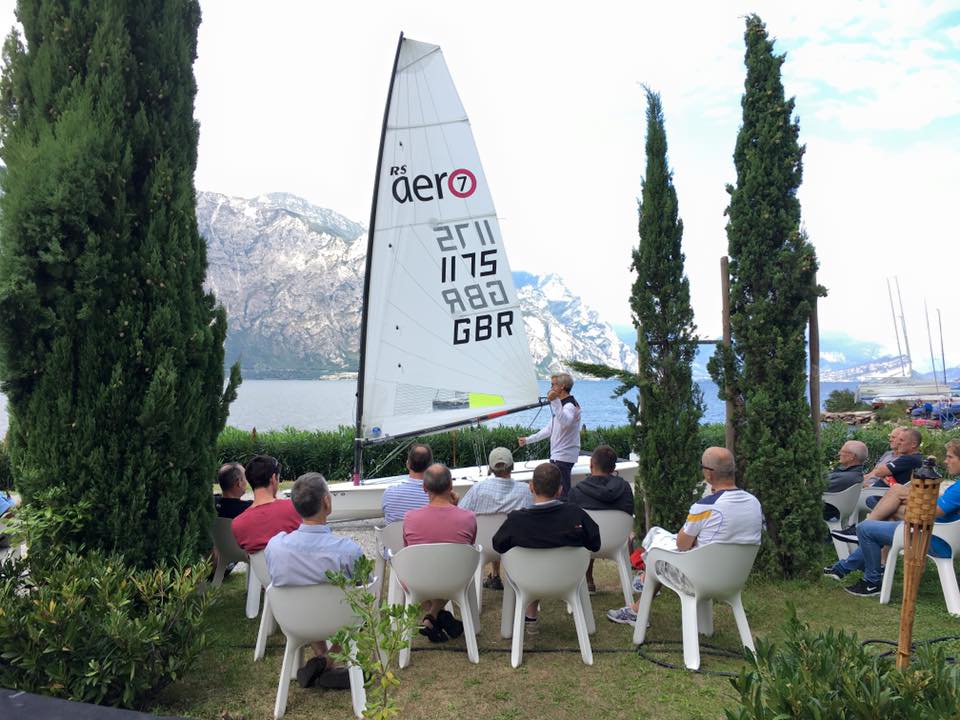 Sunday 18th shall be a coaching day (all included)
to warm up and acclimatise. S
tarting at 11:00 with onshore theory before a coached Practice Race in the afternoon, this is a great opportunity to develop your RS Aero skills and take away some
tips to improve your RS Aero sailing
! The Championship racing
shall then be held over 5
days, Monday to Friday..
Accommodation
BOOK NOW - it is high season!
The recommended area is
Campagnola just to the south of the FVM Clubhouse. A variety of hotels and camping are available.
HOTELS:
Click
HERE
for a good link to find nice hotels by the lake in the area. We suggest hotels in Campagnola or heading towards Malcesine from Campagnola.
Look at the map on that site.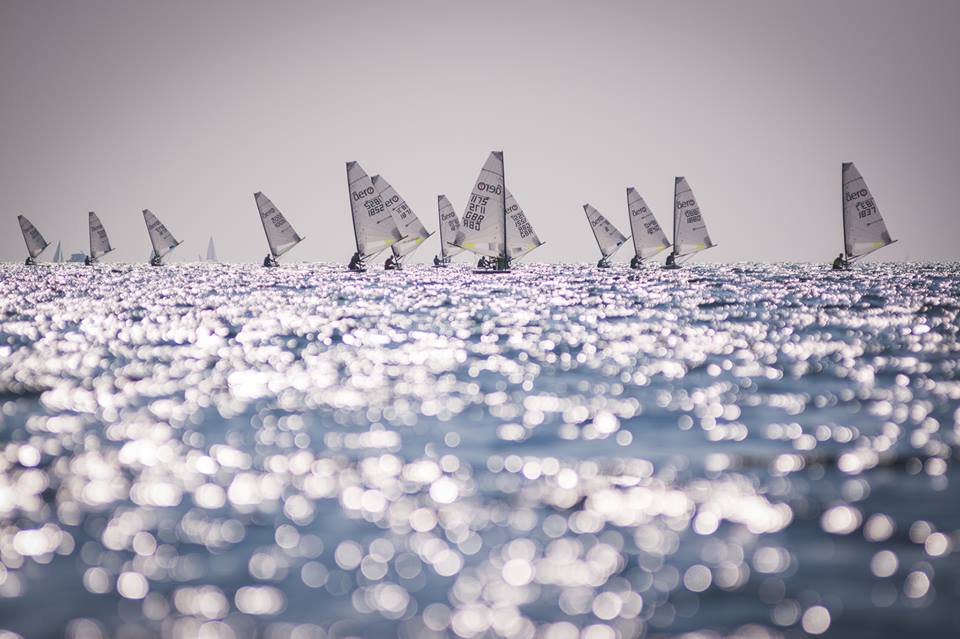 Then we can all be close for meeting up.
The recommended hotel is
Hotel Piccolo
which is the closest at just 500m south of the club and overlooking the lake, but it fills up early.
CAMPING:
There are several camp sites just to the south. One is
Camping Claudia
, close to the lake and just 1km from the Club.
Charter RS Aeros -
*SOLD OUT!* Add your name to the reserve list via the booking link below.
There will be RS Aeros
available for
charter at this event for £500.
These are available for booking and payment via RS Sailing's online system, HERE.
Book early to avoid disappointment.
Please take time to read the 'Charter FAQ' and 'Charter Guide' on that page. Any further questions on the booking system, please email
Vikki at RS
.
*Please note -
Charters are provided by RS Sailing to enable long haul or remote travellers and non owners (hopefully future owners) to compete. Charters are for not available as a convenience to save owners transporting their own RS Aeros.
If in doubt, or special circumstances, please check by emailing first. As ever, we will endeavour to be as helpful as is practical.
Invalid bookings may be refunded.
UK Transport of Owners' RS Aeros
The Class organised big trailer is now fully booked out.
Do you
have space available to take another RS Aero for a £ contribution towards costs? Maybe an empty roof rack, a spare trailer rack or happy to stack with padding between?
OR -
Are you hoping to find someone to take your RS Aero?
Either way - Post your requirements as a reply on the
forum thread
or email
me
, so we can try to match people's needs up.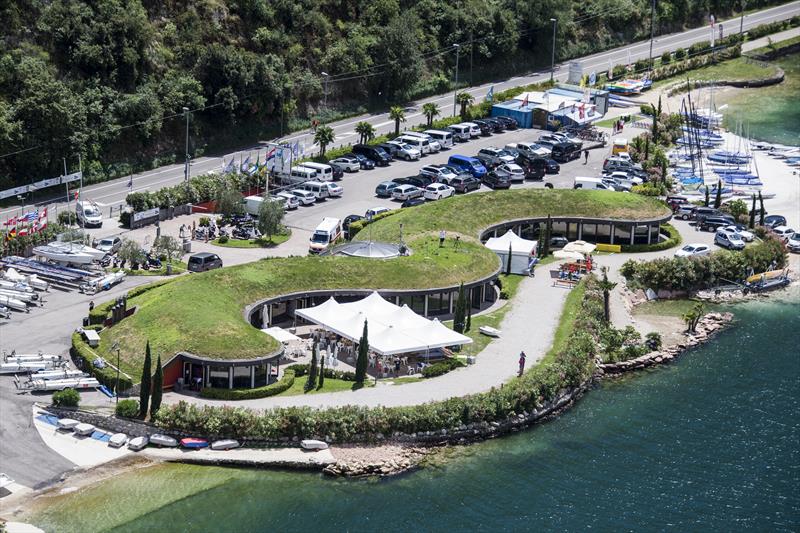 Fraglia Vela Malcesine, Lake Garda, ITALY
Centro Velico Simone Lombardi, Via Gardesana 205, Frazione Navene, 37018 Malcesine, Italy
Contact:
Tel:
Email:
[email protected]
Website:
http://www.fragliavela.org/#
Things to do at Malcesine;
Visit Malcesine, Torbole & Riva del Garda - each full of history and splender
Lake Trips & Cruises - Regular ferries & cruises from Malcesine's Quay
Cableway to Monte Baldo
- climbs from Malcesine to 1760m for breath taking views over the lake and pleasant mountain walking.