Welcome to the International Class Association website for the RS Aero. Here you will find all there is to know about the RS Aero including the latest news, how to register your boat, and links to relevant documents.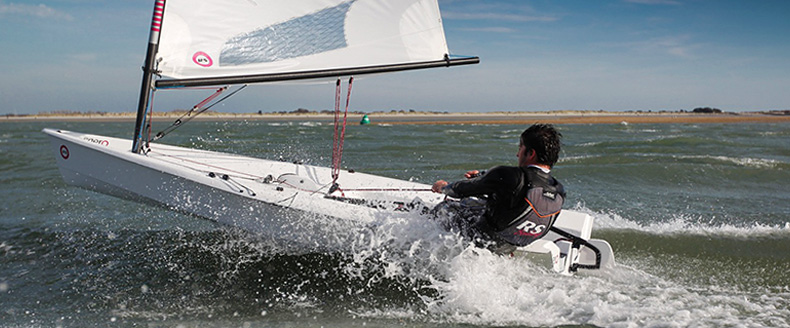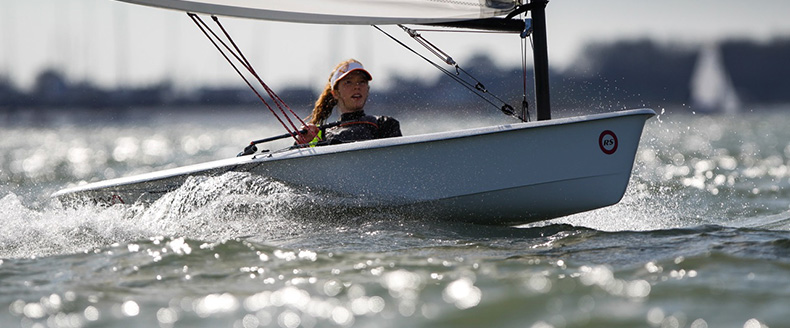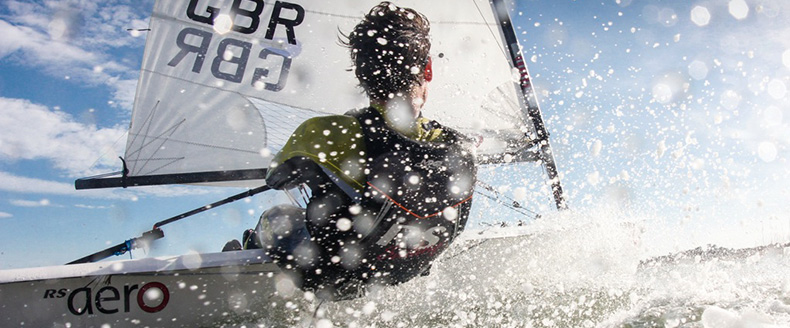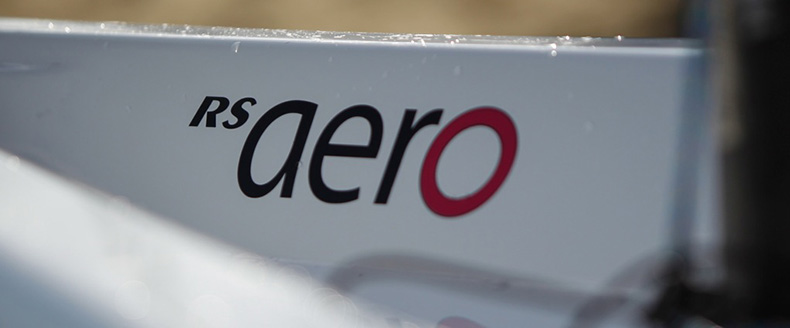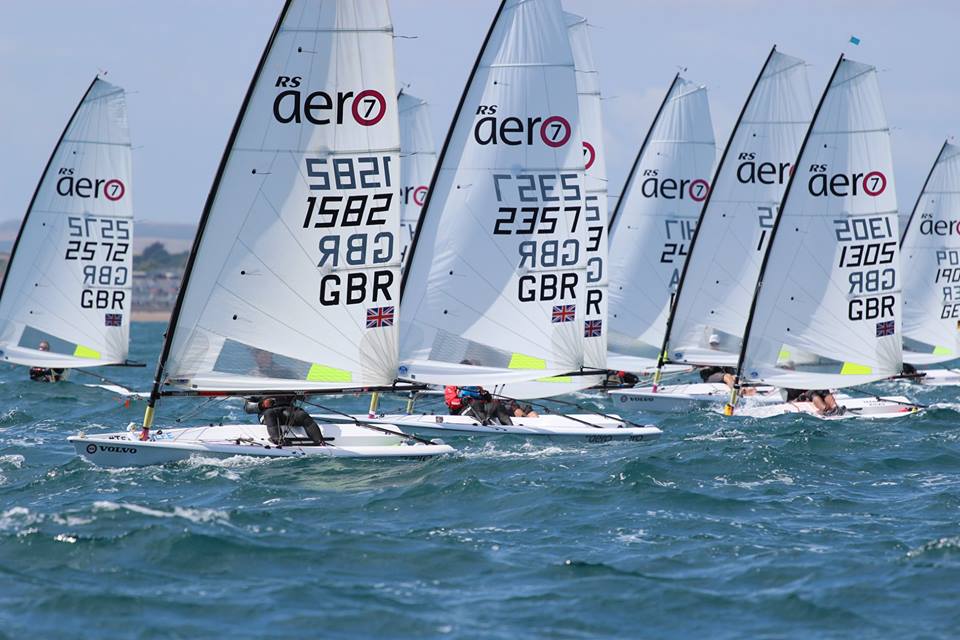 UK Championship Attendance 2015-2021
06/10/2021 19:59:23
UK National Championship Attendance League Table
Fantastic to see the RS Aeros topping the UK National Championship Attendance league table so far for the second year, all be it cumulatively and with a few more Classes to be included yet. The numbers are going in a healthy direction and suggest we may hit 200 RS Aeros at a UK National Championship by 2024 - wouldn't that be a thing!!!
The table below confirms some established theories and produces some interesting observations f
or the RS Aeros
;
Holding an early summer championship around late May Bank Holiday and half term week produces a smaller turnout. We have done this occasionally for a stepped build up to a larger summer event, like in 2016 before Germany's RS Aero Europeans and in 2018 before the UK's RS Aero World Championship.
The UK's south coast championships produce the larger turnouts as there are a large number of RS Aeros concentrated nearby. That said, it was fantastic to achieve 67 at Abersoch, North Wales, and 80 at East Lothian, Scotland. Whilst many sailors may have a large journey that can also be a motivating factor, when travelling to somewhere new and exciting.
The two largest RS Aero UK Champs, 114 and 138, standout as both being hosted at Hayling Island SC where a very large home RS Aero fleet (over 50 now) is added to by many more nearby. That coupled with the popularity of visiting HISC as a top championship venue gave a surge in numbers those years.
The 2018 blip of 67 is misleading, not just because it was an early event and off the south coast, but because two months later there was a UK RS Aero World championship at Weymouth with 205 RS Aeros, approximately 150 of which were from the UK! So a truer representation here for 2018 would be 150, but this table is UK Nationals data.
2020 was a hugely difficult year for UK Championships and the table emphasises the value of being able to hold our championship for the many positive outcomes it achieves; continuity, progress, Class administration (AGM and discussion), sailors well-being, social interaction, connectivity..... We were fortunate to have a late Champs date that year that we, together with our hosts Eastbourne SSC, could hold on to until it was deemed safe to proceed (with restrictions). We certainly owe the members of Eastbourne SSC a gratitude for standing by our combined determination to deliver a great Championship if at all possible.
The final split between rigs in the RS Aero Champs literally changes with the wind! Many RS Aero sailors have a second rig option and enjoy having that versatility as it promotes their fun, participation and safety. Over seven years the pendulum has swung both ways, with a variety of breezes at our championships and often a good mix at any one champs.
A high championship attendance is achieved by removing or minimising any barrier to entry....
Championship Attendance by yachtsandyachting.com
- Top Ten so far in 2021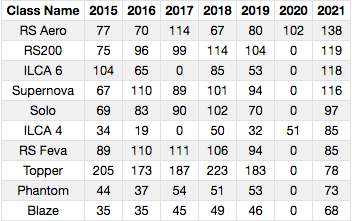 Next year's RS Aero UK National Championship is again an early one from 28-31 May 2022 at Paignton SC. It will form a stepped build up to the USA's World Championship a month later and the RS Games at Weymouth, UK, two months later. The four yearly RS Games of 2022 will include the first RS Aero Youth World Championship and the RS Aero European Championship during consecutive weeks from the end of July and the start of August. SAVE THE DATES!
*Lots of events are to be added over the coming months but the main events of 2022 are there already.

Contact
RS Aero International Class Association
E. Email
RS Sailing
Premier Way
Abbey Park
Romsey
Hampshire
SO51 9DQ
T. 00 44 (0)1794 526 760
W.
www.rssailing.com
E.
Email
Developed & Supported by YorkSoft Ltd