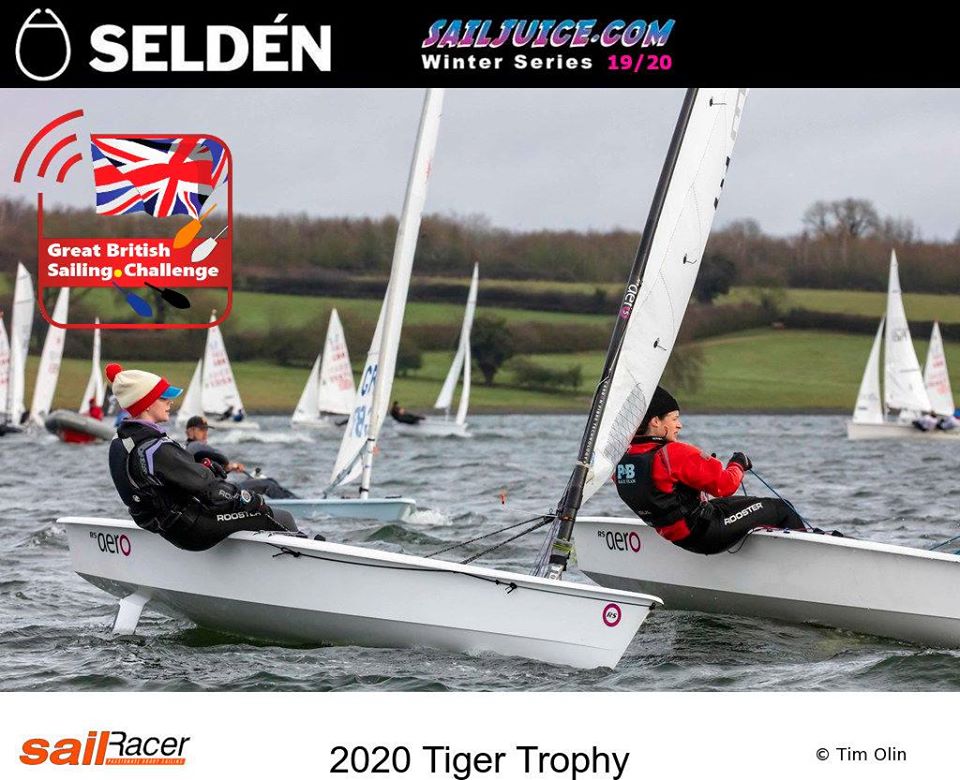 RS Aero UK Winter Series 2020/21
11/11/2020 15:35:45
RS Aero UK Winter Series 2020/21
To mirror the Selden SailJuice Winter Series
This winter the RS Aero UK Winter series will mirror the Selden SailJuice Winter Series exactly. Those events are well supported by the Class and are professionally run, providing quality racing and good turnouts where possible in uncertain times. In recent years the RS Aero UK Winter Series has steadily grown to have 120 entries over the series last winter, culminating in our Winter Championship. Outside our Class Winter Series we will continue to support our other favourite winter challenges in the Southwest, Midlands and South Coast, etc.
For keen racers and aspiring young sailors the SailJuice Series is invaluable, providing focus with a year round calendar and competitive racing. Over the past couple of seasons the RS Aeros have had some of the largest turnouts enjoying good Class racing within the large mixed fleet events. Twice now the RS Aero 7s have come close to lifting the overall Class title which counts the t
op two boats
(reduced from 3 last previously) from each class in each race of the series.
Pre-registration for the events is now open with an anticipation of their being well supported this winter with more limited numbers, and the RS Aero 5s and RS Aero 7s are already the two largest Classes pre-entered.
SailJuice; "Here you can indicate which events you are intending to compete in ahead of full entry opening, which will be much later than usual to allow host clubs to finalise any restrictions in light of the latest C19 guidelines at the time. With more events selling out in recent years and a growing appetite for competitive racing, we anticipate a busy winter. Commit £5 now per event to reserve your 'Pre-Registration' place. If you don't get in, have a COVID related cancellation or the event is cancelled you will be refunded."
These events do get booked up in advance so pop your entries in now!
PRE-REGISTER
PRE-REGISTRANTS LIST
Details of the the SailJuice Winter Series events are listed on the
RS AERO UK EVENTS LIST
The Events (updated 11 Feb)
Datchet Flyer - Datchet Water SC, 5/6 Dec
Grafham Grand Prix - Grafham Water SC, 3 Jan (CANCELLED)
King George Gallop - King George SC, 23 Jan (CANCELLED)
John Merricks Tiger Trophy - Rutland SC, 6/7 Feb (POSTPONED to August)
Oxford Blue - Oxford SC, 13 Feb (CANCELLED)
Burghfield Brass Monkey - Burghfield SC, 20 Feb (CANCELLED)
Draycote Dash - Draycote Water SC, 6/7 Mar (RE-SCHEDULED from Nov)
Alton Water - Suffolk, 27/28 Mar (NEW)