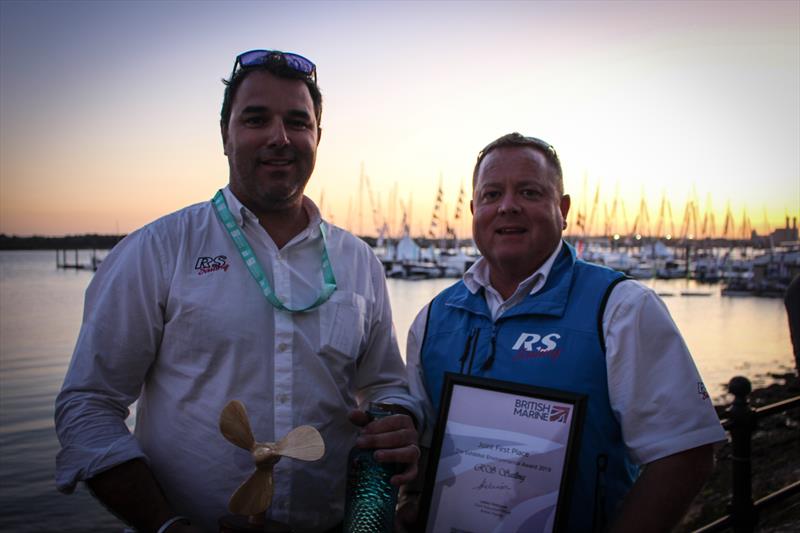 RS Sailing joint winners of The Green Blue Environmental Award
23/09/2019 09:32:39
RS Sailing joint winners of The Green Blue Environmental Award at 2019 Southampton Boat Show
RS Sailing are proud to be jointly awarded British Marine's Environmental Award for their sustainability efforts alongside Spirit Yachts at the Southampton International Boat Show 2019. This British Marine award recognises exhibitors who have embraced environmentally responsible behaviour and sustainable work practices at the Boat Show.
RS Sailing have been implementing a Sustainability Programme for a number of years, analysing, improving and publicising recyclable aspects of their boats, recyclable packaging, clean energy sources, almost paperless offices, boat show functions, events, their operations and waste recycling.
At event level, the RS Aero Class Association have partnered with the RYAs The Green Blue to create a
Sustainability Charter
to drive real change in the impact of their regattas across clubs including a highlighted focus on an
RS Aero Sustainability Challenge
event each year. The established initiative includes the reduction of single use plastics, following the 'Check Clean Dry' guidance to prevent the spread of invasive species, encouraging lift share and beach cleans.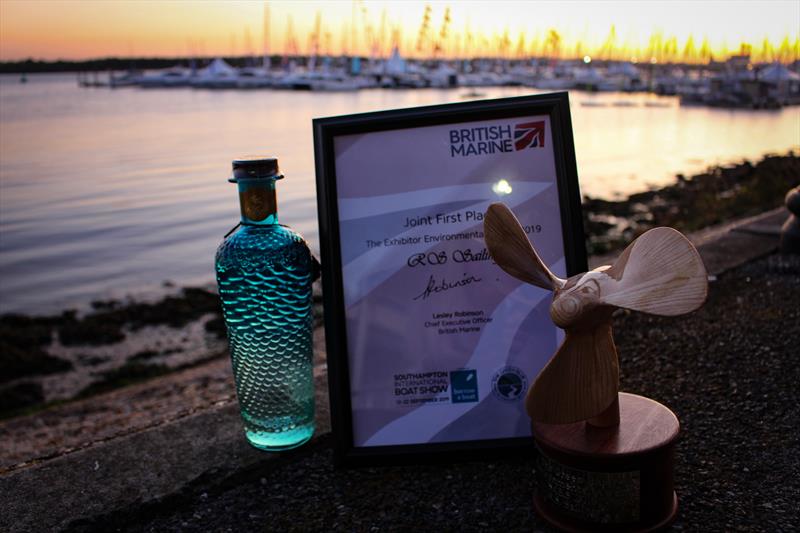 Alex Newton-Southon, CEO Technical of RS Sailing commented "We're honoured to receive this award. As market leaders, we view this as an ongoing programme, the job will never be done. We aim to continually improve and to set the sustainability standard within our part of the sailing industry which we hope others will follow".
The message from RS is quite clear, they're not perfect, but they're trying, and they are passionate about encouraging sailors and the wider industry to help protect planet earth for future generations of sailors!
Full Article - Y&Y
RS Sailing Sustainability
RS Aero UK Class Sustainability Charter
The Green Blue
- their new website launched at the 2019 Southampton Boat Show!