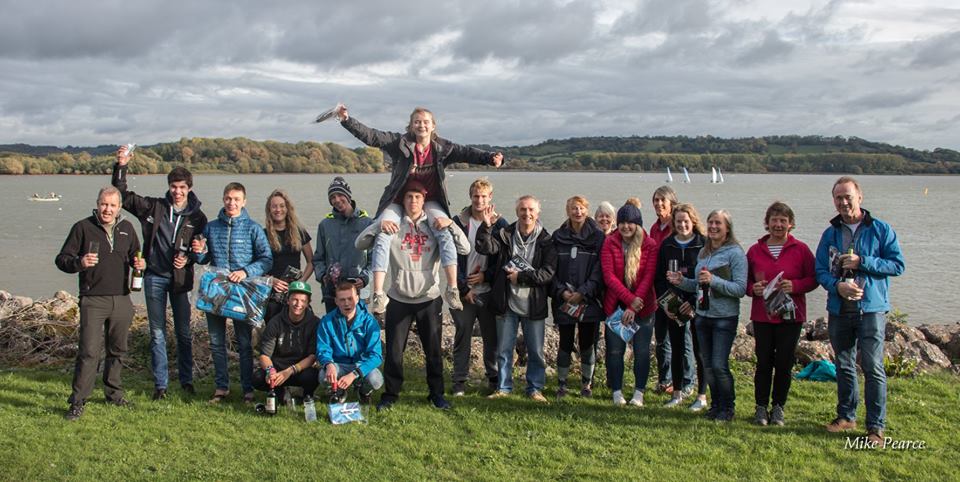 My First RS Aero Event
25/10/2018 17:07:52
Lynn Billowes of RS Sailing recounts her first RS Aero event racing an RS Aero 5 at the UK Inlands, Ladies and Masters Champs at Chew...
Chew Valley Lake Sailing Club welcomed the RS Aero fleet to a brutally windy Chew Valley Lake on Saturday morning. The RS Aero Inland Championships was my first ever RS Aero event, I was nervous and I wheeled my RS Aero off the road base with lack of certainty on how to rig her! After help from the poor souls who parked their RS Aeros next to me in the boat park, I was rigged! Special thanks to James Dowrick and Peter Barton for all your help!
Unsurprisingly the Postponement flag was raised after the competitor briefing with Storm Callum passing through. After copious amounts of coffee and the opportunity to chat with loads of new faces, the sensible decision was made and AP over A was flown, leaving everything to play for on Sunday. Many opted for country walks, relaxation and reconvened with dinner for 40 at the Bear & Swan, organised by UK Class social coordinator Greg Bartlett.
With a building breeze and four races planned, Sunday looked like it was going to be a big day! We launched into some rain and 8mph of breeze, thankfully John Smalley and his team got racing underway quickly!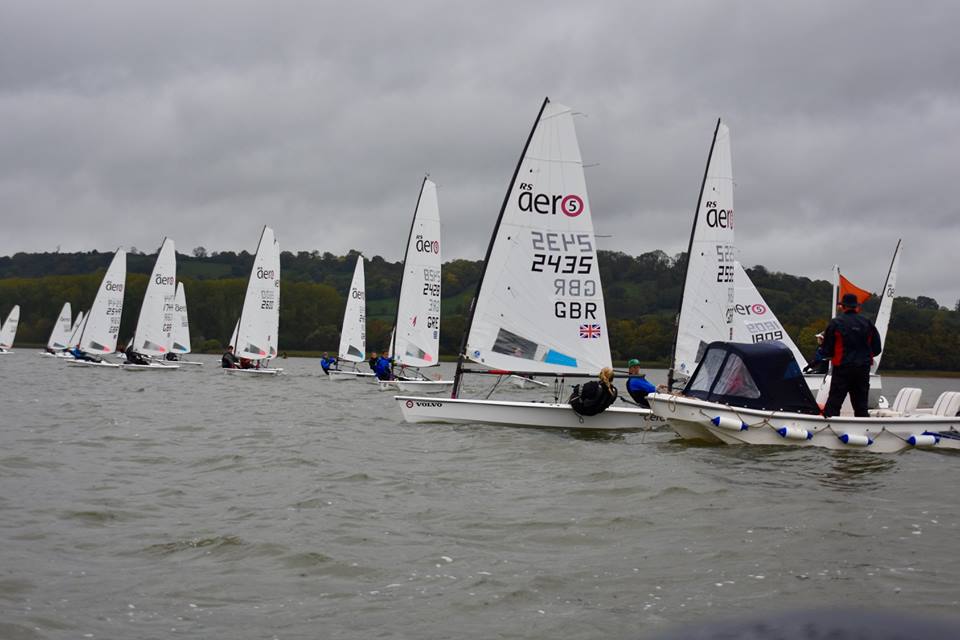 After a pretty punchy start by me (2435) in Race 1, port tacking the entire RS Aero 5 and 9 fleet, Sammy I-J, Derian Scott and James Dowrick jostled for a respectable 1st, 2nd and 3rd. The breeze started to build in Race 2 with Sammy cruising into 1st place, myself and Derian battled it out for 2nd and 3rd.
Race 3 started after a swift relay of the course as the wind clocked further right. With the gusts becoming increasingly feisty, boat handling became key. Sammy, James and Derian were off again, James and Derian got Sammy working a little bit harder but he still sailed home with the bullet. James finished with a cracking 2nd and Derian finished in 3rd.
By Race 4 the chunky Chew chop had started to build, there were a smattering of white horses but the rain had finally stopped! Sammy was going for the perfect scoreboard and James made him work for it, with a close call at the windward mark. Sammy finished in 1st, James in 2nd and I finished in 3rd. Special mentions for Jenny Bennett and Iona Willows who were up battling it out in the top 5 all day.
Sammy took the overall title from James in 2nd. Derian finished 3rd overall and 1st Lady RS Aero 5. 2nd Lady was Lynn and 3rd Jenny. 1st Youth in the RS Aero 5's went to Iona Willows from Dorchester SC, and 1st Master was Julie Willis from Lymington Town.
I'd heard a lot of good things about the RS Aero class and 60 RS Aero 5 at this summers World Championship was incredible. The racing in the RS Aero 5 fleet was close and tactical, and the RS Aero is grin inducingly fun to sail. I was surprised by the diversity to the fleet, young, middle aged, masters and loads of Ladies! There were competitive sailors both under 50kg and over 100kg in the RS Aero 5 fleet and RS Aero 9 fleet respectively. Youngest sailor was 14 years and the oldest sailor 72. From the 53 entries competing there were 15 Ladies (9 more entries, including 4 Ladies, pre-entered but were put off by the storm forecast). 3 Youth sailors (under 19) packed out the top 4 of the 30 boat RS Aero 7 fleet – maybe
the Class is coaching them
TOO well?!
I drove away with a warm fuzzy feeling on Sunday afternoon, partly because I had turned the heated seat up in the RS Sailing works XC60 Volvo but mainly because it was lovely to have had an awesome day on the water and to be welcomed by a Class that is full of super friendly and helpful humans!
Many thanks to Chew Valley LSC, Rooster for the fabulous prizes and the RS Aero Class – I look forward to joining again!
Photos by Mike Pearce and Primrose Salt
- Prize winners at Chew
- Lynn port tacks all the RS Aero 5s and RS Aero 9s in her first race!
- Iona, Jenny and Lynn having a close tussle
- RS Aero Ladies at Chew