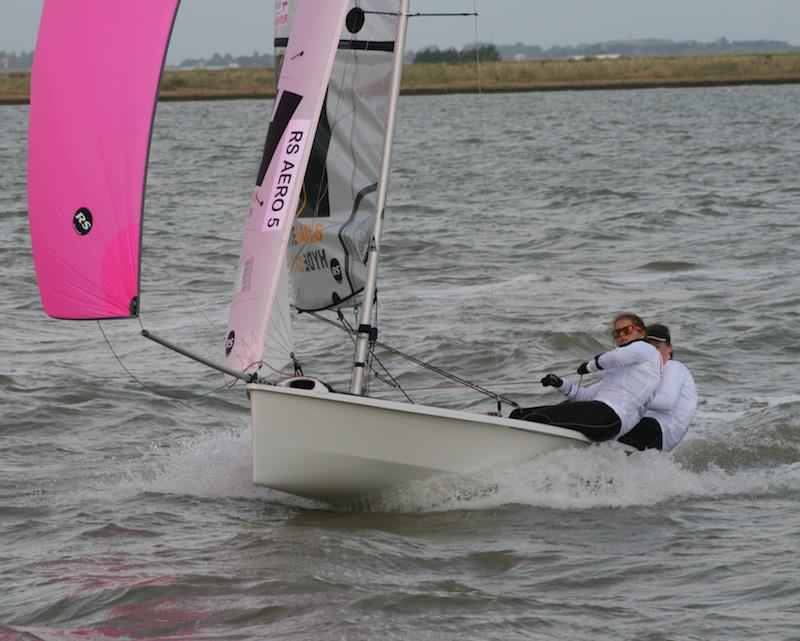 THE ENDEAVOUR TROPHY
19/10/2015 23:33:19
ENDEAVOUR TROPHY - UK CHAMPION OF CHAMPIONS
Well done to Will Taylor representing the RS Aero 5s to finish 11th at his first crack at the Endeavour Trophy, for UK National Champions, held this year in RS200s. Will and super crew Fiona pulled off really creditable race 2 establishing a good lead to finally finish 2nd.
RS Aero 7 sailor, Fergus Barnham, represented the 2000 class and also finished a respectable 12th overall.
Here is Will's account;
'This weekend Fiona and I competed at the Endeavour Championships in Burnham on Crouch representing the RS Aero 5 class. This was a very hard event, with a very high calibre fleet, punishing any mistakes. The first day started with lighter winds. The first race was very hard and all about getting used the fleet. Unfortunately we finished in 16th.
The second race the wind picked up a big and the tide had turned. We got a bad start but this helped as we were able to tack out and get clear air. We rounded the top mark in third and down the run we were able to get into the lead and started to establish a lead. We held this all the way upwind and half way down the run we were overtaken but still had a large gap to third and were able to hold second till the finish. The rest of the days results were 6 and a 12.
Day 2 started with a bit more wind and the first two races were against the tide upwind with very long beats. We struggled in these races and finished 14 and 16. The last two races were hard and we were able to finish in 6 and 9 with having to complete a 720 in the last race.
Overall it was a really good weekend of close racing and hard work but most of all a really good experience, racing the best sailors in the UK.'

Y&Y report;
http://www.yachtsandyachting.com/news/186109/Endeavour-Trophy-overall