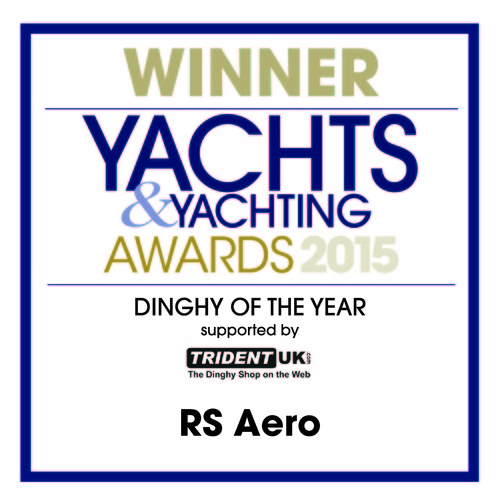 RS Sailing wins Yachts and Yachting 'Dinghy of the Year' Award
16/01/2015 13:08:05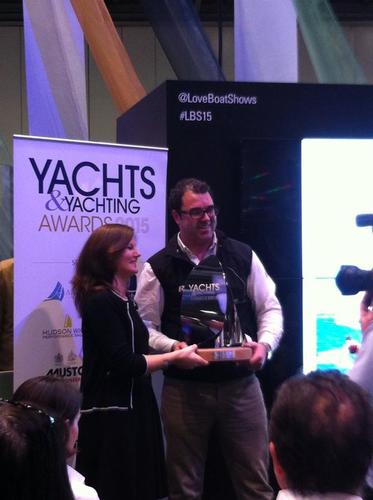 RS Sailing has been awarded the prestigious Yachts and Yachting 'Dinghy of the Year' 2015 Award for the new RS Sailboat the RS Aero, presented last night at the London Boat Show.
The 'Dinghy of the Year' category takes into account all dinghy classes that have turned heads this past 12 months voted by the general public, and the RS Aero has certainly been making waves. Over 650 boats are on order since it's launch less than a year ago, with over 20 countries already with RS Aeros sailing. The International RS Aero Class Association is in full swing with a calendar of events already lined up for 2015.
Yachts and Yachting wrote, "The Aero is a lightweight single-hander that has been in the spotlight since its launch, grabbing the dinghy world's attention with it's versatile appeal. Testing showed the boat to be very responsive and fun to sail, as you would expect from a new class from RS Sailing."
And RS, completely agree.
Alex Newton-Southon, Managing Director – Operations and Technical of RS Sailing commented, "We are thrilled to accept such a prestigious award, the RS Aero is a real game changer for us as a brand and for the sailor. It's a revolution for single-handed sailing, and as a company we are so excited about it's future and potential."
The Yachts and Yachting Awards are a huge testament from the British public as to sailors, companies, clubs and events that have achieved throughout the year, and RS Sailing are proud to have been voted for and recognised as a leading brand in the sailboat world. Every year, the competition is tough in every category so every vote counts!