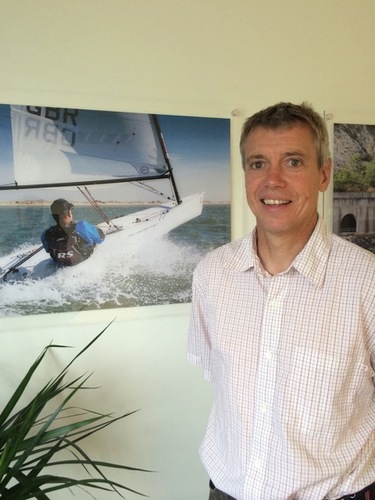 RS Aero Class Association Manager Announced
29/09/2014 14:58:50
The RS Aero was unveiled in March and has rapidly gained popularity since that first moment. Several hundred boats have already been ordered, all over the world, with the majority of owners aiming to race their boats.
A Class Association is being formed to organise events, communications, training and other activities. One of the first important steps has been to identify a Class Association Manager to work alongside a committee of owners and a network of club fleet captains to get things underway.
The RS Aero Class Association Manager will be Peter Barton, a talented, winning sailor across many classes and a respected coach. A couple of months ago Peter, with a small team of sailors, tested the Aero for Yachts and Yachting magazine at Lymington and, if you've read the report, you'll have seen they loved it. Immediately after the test a number of local sailors also tried and liked the boat and Peter became excited at the prospect of sailing an Aero at his home club in Lymington. The fleet has now been ordered and racing plans have lead to the opportunity to take full advantage of Peter's exceptional enthusiasm and experience to help drive forward the Association.
An RS Aero Class website is under construction at www.RSaerosailing.org and membership will go live via the site shortly. An online registration system is already active, where all owners should enter their details to register their warranty and obtain their boat's Registration Document, required for racing and resale etc.
Peter's first competitive outing in an RS Aero will be at the Battle of the Classes at the Southampton Boat Show, part of the global Bart's Bash race on September 21. An inaugural UK event will shortly be announced for later this year and a 2015 program will follow.
Sailors at a number of UK clubs have already ordered multiple boats and if your club is one of them Peter offers the great opportunity of running an open "Launch Day" - visiting the club to provide initial RS Aero specific coaching and sharing of experiences between the early owners.
Peter's RS Aero Association role will start in late September and he can be contacted via
[email protected]
or +44 (0)7912 101590. Full details of the RS Aero are at www.RSsailing.com