RS Aero USA Womens Champs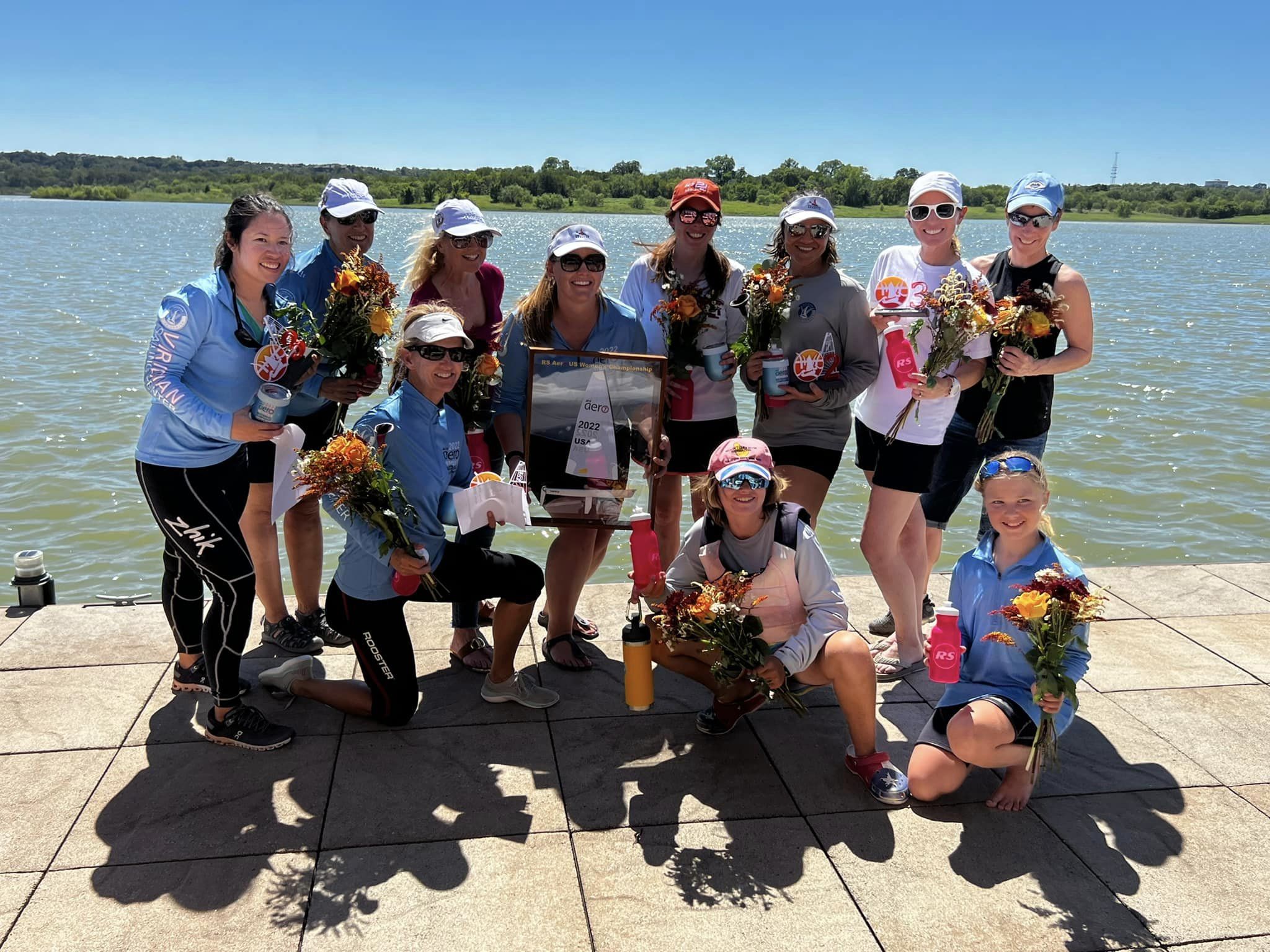 Viridian Sailing Center, Arlington, Dallas, TX
May 27/28


Info from CC and Magdalena, Regatta CoChairs;


'Please Save the Date for the Second ever Women's USA Nationals RS Aero Championship which will take place at Viridian Sailing Center in Arlington, Texas
Memorial Day weekend
May 27-28,
2023.
Register here:
Shout out to Trin Ollinger who was our first registrant for the Women's nationals event in 2022!
This will be a STAND ALONE Women's regatta weekend.
Fly into DFW airport, we are a quick 10 minute ride from the airport and sail on one of our fleet of 30 RS Aeros. Convenient!
We promise a great time on the water and off. Our goal is 25+ women on the water! Viridian does not have any RS Aero 6 rigs currently but if you bring your sail and mast lower the RS Aero 6 class is open.
Please share with you networks. More will be coming soon on the Regatta Network and facebook etc but we wanted you to know first to put on your calendars!
We would like to thank our 2022 partners/sponsors whose support for RS Aero Women Sailors made the 2022 championships possible:
Aircraft Extrusion Company, Mike Sealey Gold Sponsor
West Coast Sailing Bronze Sponsor
Zhik, Harken Derm and Dr. Edit Olasz Harken, Ryan Haines Photography, RS Aero, Rooster
Viridian Sailing Center and Nehemiah Company
If you have any
leads on 2023
Partner/sponsors or you wish to partner with us to support Women's Racing and Sailing in the US, please reach out to me.
The RS Aero USA Women's National Championship Regatta in 2022 boasted a swag bag with over $170 dollars in swag thanks to our awesome sponsors. We had a lovely Harvest dinner
Saturday
night and best of all awesome wind and wonderful sailing all weekend. Let's get more women on the water this year and make this championship bigger and better as we increase the number of women Aero sailors! '
RS Aero Texas Gulf Coast States - Facebook Group


Photos:
From the 2022 RS Aero USA Womens Champs at Viridian