Southwest Youth Team Winter Training - Paignton, Devon, UK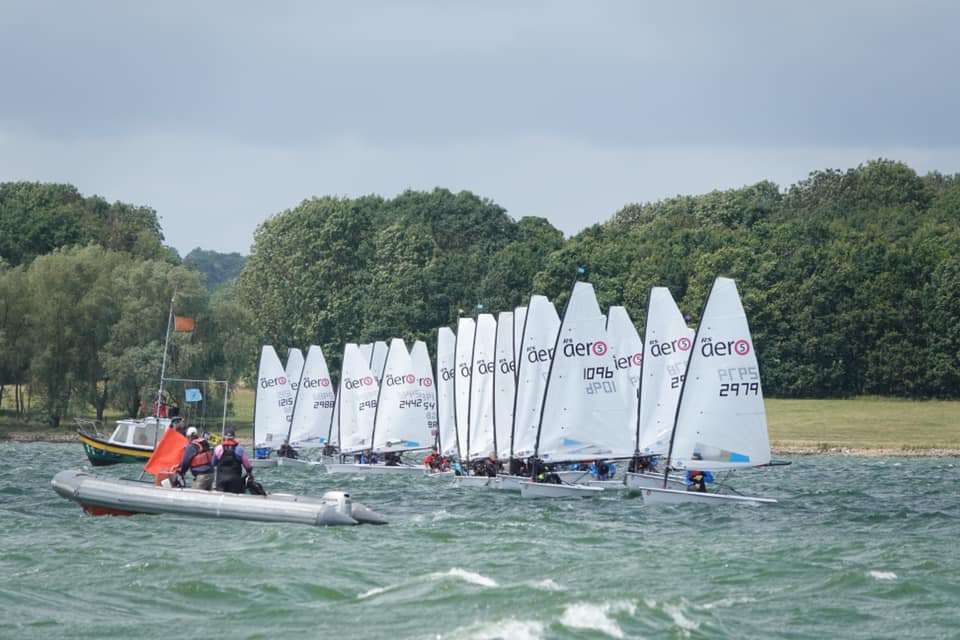 Southwest Region
Youth Team Winter Training
Paignton SC, Devon, UK
6/7th March
RS AERO UK YOUTH TEAM 2020/2021
Supported by
Rooster
For the winter season of 2020/21 the RS Aero UK Youth Team winter training programme has evolved with regionalisation, together with several combined UK Youth Team events.
The combined

UK Youth Team winter training programme is;
- Burghfield SC - 26/27th September
- Hayling Island SC - 12/13th December
- Bloody Mary*, Queen Mary SC (Sat) & Burghfield (Sun) - 9/10th Jan
- Burghfield SC - 30/31st January
- Oxford Blue*, Oxford SC - Sat 13th Feb (regional training on Sun 14th)
- Bu
rghfield SC (
Open* on Sat., Training on Sun.)
- 20/21st March
Additional regional youth training weekends are set in the Southeast, Southwest on 14/15th Nov, 14th Feb, 6/7th March and as required in the Midlands/North. The addition of regionalisation will save hours and expense in the car this winter, together with helping to achieve a safe socially distanced and hygienic environment at our host clubs. See the UK events list for full details.
*Those who have signed up in advance to the whole programme have their entry fees the Bloody Mary, Oxford Blue and Burghfield Open (20March) included!
As it is an extraordinary year, entry per weekend is also possible at £110 or per day at £60.
Thanks to Ben Rolfe for setting up another excellent programme for the Youth Team under more demanding circumstances than the past. Queries and late applications can be emailed to Ben
HERE
.

Rooster Kit -
Thanks to Rooster's support of the UK Youth Team, providing a range of
RS Aero UK Youth Team Rooster Custom Kit
with a whopping 40% discount code that all UK Youth Team team members have received. There is also a 10% discount code for the rest of the RS Aero custom kit range here
RS Aero Rooster Custom Kit
. Check it all out via the links!
Facebook -
The 'Rooster RS Aero UK Youth Team 2019/20' Facebook group (private) can be joined
HERE
.
Paignton SC
South Quay, Paignton Harbour, Devon. TQ4 6DT
Contact: Nick Ripley
Tel: 01803 400973
Email:
[email protected]
Website:
http://www.paigntonsailingclub.com/
Accommodation;
There is a new Travelodge open on the sea front, walking distance of the harbour, pubs etc. Priced per room, can take up to 3 people.